President of the Czech Republic was hospitalized after the loss of the pro-government party in the elections
The opposition won the parliamentary elections in the Czech Republic, with the party of Prime Minister Andrei Babis in second place.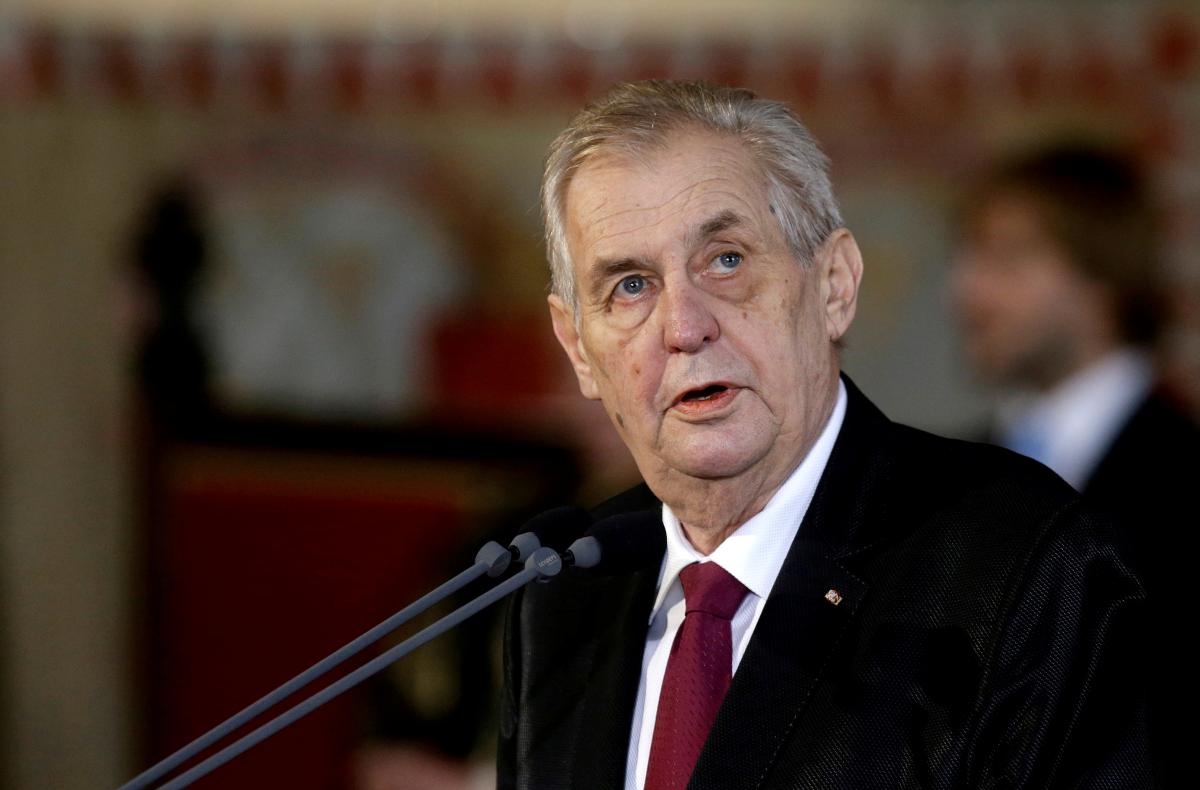 Czech President Milos Zeman was hospitalized / photo REUTERS
Czech President Milos Zeman was transported from his country residence in Lanach to the Central Military Hospital in Prague.
According to Radio Prague , this was confirmed by two independent sources, and then the press secretary of the Central Military Hospital.
More detailed information about Zeman's state of health is reportedly to be provided to the press by the attending physician Miroslav Zaboral.
An ambulance, accompanied by the cars of the presidential motorcade, left Lana's castle almost immediately after noon local time. Not long before that, Czech Prime Minister Andrei Babis met with Zeman in Lanach.
As UNIAN reported earlier, in the parliamentary elections in the Czech Republic, the "Together" (SPOLU) coalition, which consisted of three opposition center-right parties, came out on top. She has about 28 percent of the vote. The movement of Prime Minister Andriy Babis is in second place with a slight lag. In third place is another – center-left – opposition coalition.
The leaders of the two opposition coalitions have already announced that they will negotiate a new government without Babis. They will have enough parliamentary seats to form a cabinet.
After the elections, Czech President Milos Zeman should instruct the leader of the winning party to form a government. Before the elections, he did not hide that he supported the centrist movement ANO (Action of Dissatisfied Citizens) Andrei Babish. In theory, Zeman can instruct Babish to try to form a government, however, according to observers, the prime minister is unlikely to find coalition partners for himself.
(c)UNIAN 2021