Scandalous Kremlin propagandist "burned" after awarding Nobel to opposition journalist
Kiselyov says the peace prize is "one of the most controversial", forgetting that Putin himself was being nominated.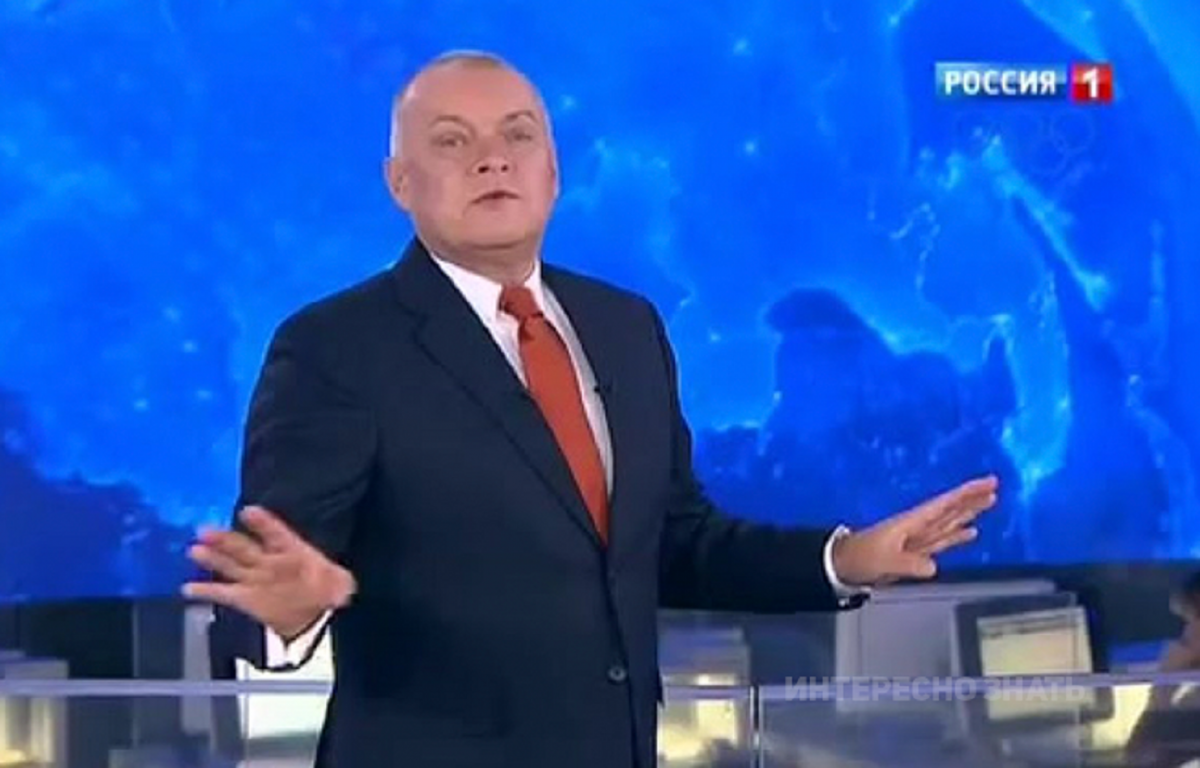 The Nobel Peace Prize was awarded to the editor-in-chief of Novaya Gazeta / Screenshot
Kremlin propagandist Dmitry Kiselyov criticized the Nobel Committee after awarding a peace prize to Dmitry Muratov, editor of Russia's opposition Novaya Gazeta.
He commented on the event to other media from the "Kremlin pool".
"Such a decision devalues ​​the award itself, it is difficult to focus on it," Kiselyov said.
The propagandist also stressed that the Nobel Peace Prize is one of the most "controversial" nominations in the Nobel Committee.
The winners were announced on October 8 in Stockholm . Filipino journalist Maria Ressa won the award together with Muratov.
Muratov and Ressa received the award "for their efforts to protect freedom of expression, which is a prerequisite for democracy and lasting peace."
Dmitry Muratov is a Russian journalist and TV presenter, co-founder and editor-in-chief of Novaya Gazeta. He worked in this position from February 1995 to November 2017, as well as from 2019 to the present.
According to the award committee, Nova Gazeta is the most independent newspaper in Russia with a fundamentally critical attitude to the authorities.
"Since the newspaper's inception, six journalists have been killed, including Anna Politkovskaya, who wrote incriminating articles about the war in Chechnya," the committee said.
The Peace Prize, according to Alfred Nobel's will, is awarded to "the person who has achieved the greatest success, or has done more than others, in uniting peoples and reducing the number of active armies, as well as in holding and attracting attention to peace congresses."
Earlier, the Russians themselves repeatedly tried to nominate Russian President Vladimir Putin for the Peace Prize, but the Nobel Committee repeatedly ignored the proposals of scientists loyal to the Kremlin.
(C)UNIAN 2021