In Russia, mass poisoning by surrogate alcohol: several dozen dead and injured
Pure ethanol was found in the blood of the poisoned.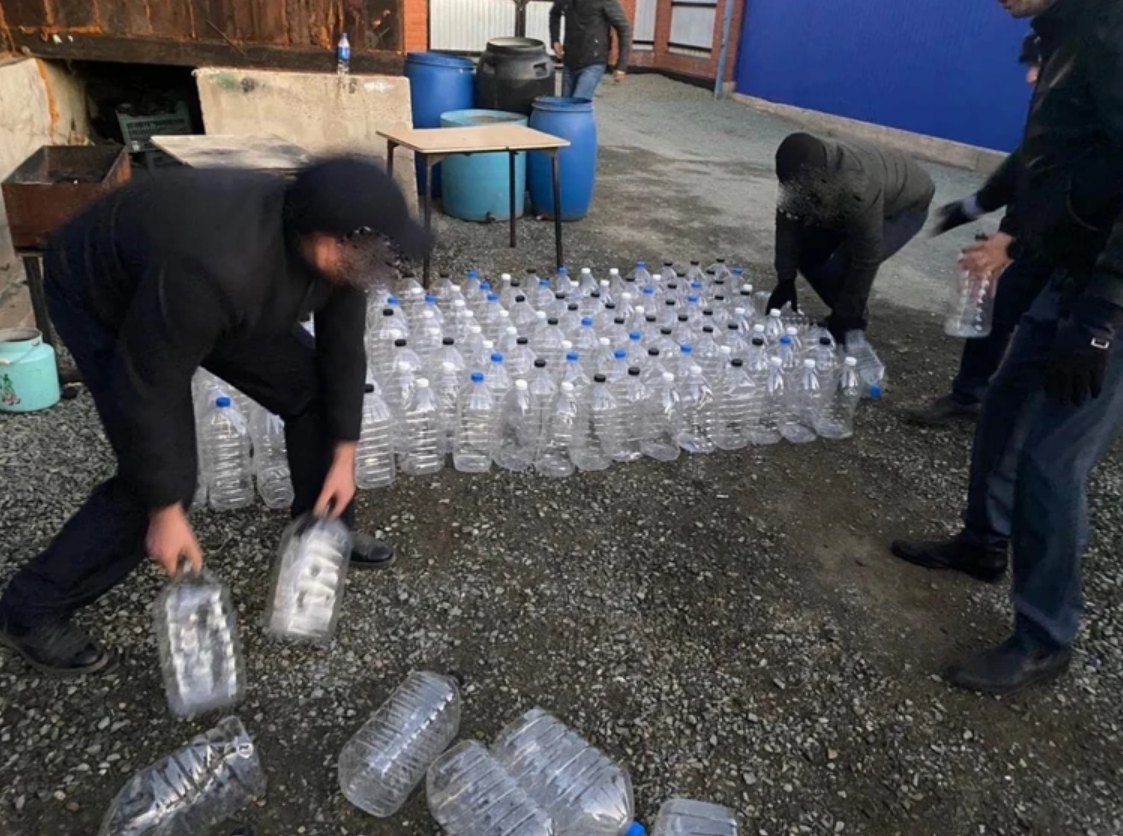 Large-scale searches / photos of the Regional Department of the Ministry of Internal Affairs of the Orenburg region were carried out in the warehouse where surrogate alcohol was made
As a result of surrogate alcohol poisoning in the Orenburg region (Russia) killed 21 people, another 28 people were injured.
This was reported by TASS .
"A total of 49 (injured), of which 21 were fatal," the regional health ministry told the agency.
For the first time it became known about the poisoning of residents of the Orenburg region with surrogate alcohol on the night of 6 to 7 October. At the same time, 18 people were reported dead and 18 hospitalized.
Pure ethanol was found in the blood of the poisoned. In some cases, its concentration in the body is three to five times higher than the lethal dose.
A medical headquarters has been set up in the region.
Police and investigators found the warehouse and the point of production, from where the alcohol got to the victims. During the search, 1,279 bottles of alcohol-containing products were seized.
(c)UNIAN 2021