Russia tried to disrupt evacuation of Ukrainians from Afghanistan – intelligence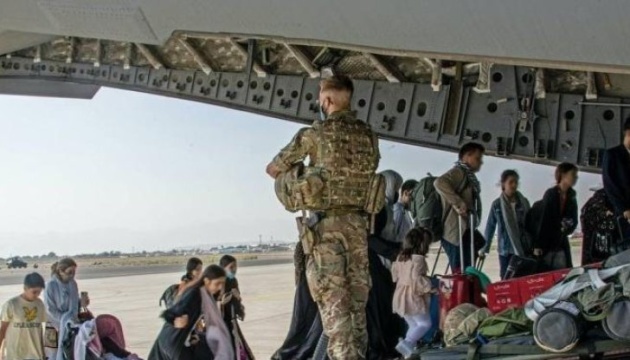 07.10.2021 15:25
Russian intelligence agencies tried to disrupt the evacuation of Ukrainian citizens from Afghanistan, the Main Intelligence Directorate of the Ukrainian Defense Ministry has reported.
"On the orders of intelligence agencies, the Russian media conducted a special information operation. They reported that there would be no evacuation of Ukrainians and that the state had abandoned its citizens. Despite the danger that awaited our soldiers on the part of intelligence agencies of the aggressor country, Ukrainian intelligence officers conducted a brilliant operation," said Oleh, a Ukrainian military intelligence officer who participated in the operation to evacuate Ukrainians from Afghanistan.
"Our citizens, whom we took away, were repeatedly offered to go to Russia in exchange for their statements that Ukraine had left them to face certain death," he said.
However, later "a video of the heroic and highly professional work of Ukrainian intelligence officers was broadcast on the world's leading TV channels and once again confirmed fake Russian propaganda," the Main Intelligence Directorate said.
On September 30, in Strasbourg, a member of the Ukrainian delegation to the PACE, MP Rustem Umerov, said that Ukraine had helped more than 700 people leave Afghanistan.
Photo: gur.gov.ua
(c)UKRINFORM 2021