Deputies sang a song about the Russian president.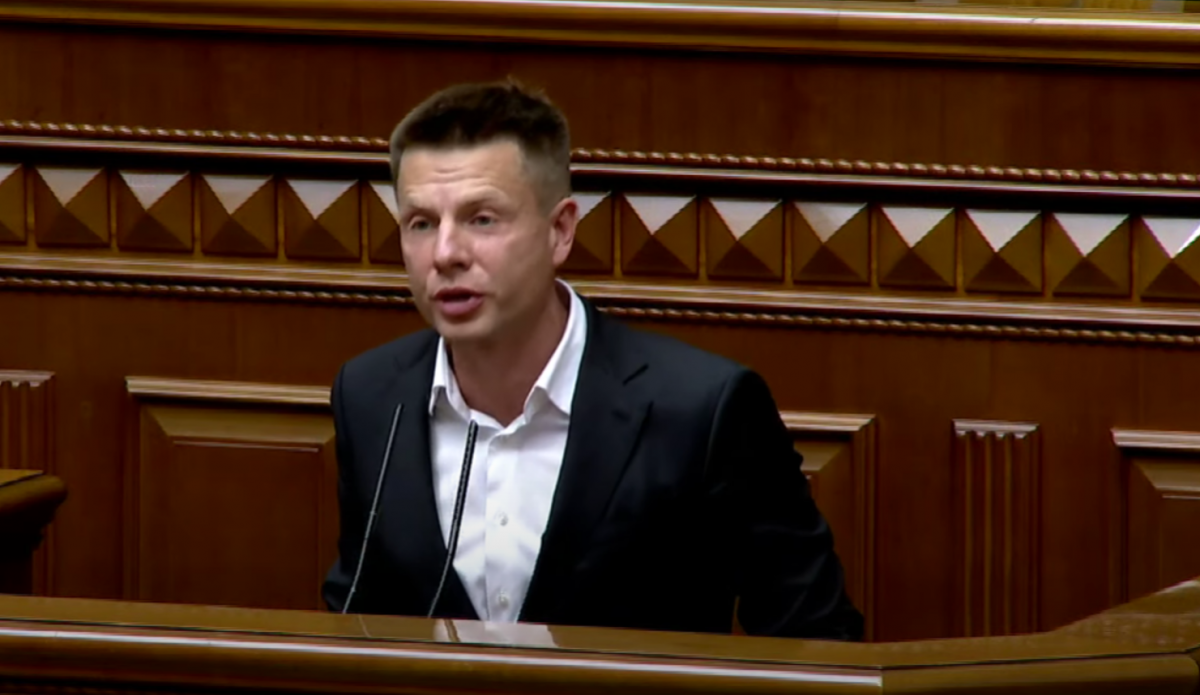 Goncharenko sang a song about Putin from the rostrum / video screenshot
The Verkhovna Rada commemorated the 69th birthday of the aggressor country's president, Vladimir Putin, and sang a famous song in his honor.
This happened during the speech of People's Deputy Oleksiy Honcharenko, who announced his program as a candidate for the post of the Speaker of the Parliament.
"Today there is a birthday boy in the world, his name is Vladimir Putin. Let's say and remind this birthday boy Ukrainian folk song to the whole world for the first time, by the way, from Kharkiv. Let's remind him of it and say: Putin – …!".
After that, many people's deputies repeated the word that should follow the text of the song, and Goncharenko chanted "la-la-la-la."
"That's how we will work," he concluded.
(C)UNIAN 2021