Pandora Papers: Businessman linked to Tory donations made millions from alleged fraud
A businessman whose companies have backed 34 Tory MPs made millions from an allegedly corrupt Russian pipeline deal, leaked files show.
Former oil executive Victor Fedotov owns a firm currently seeking UK government approval for a controversial energy link between the UK and France.
A BBC investigation shows he secretly benefitted from the alleged $4bn fraud in Russia.
His lawyers said "there is no evidence whatsoever" he behaved improperly.
The revelations come from the Pandora Papers, a leak of 11.9 million offshore files obtained by the International Consortium of Investigative Journalists (ICIJ). An investigation of the documents in the UK has been led by BBC Panorama and The Guardian .
The BBC discovered documents revealing Mr Fedotov as a secret owner of a company called VNIIST that benefitted from hundreds of millions of dollars in contracts from Transneft, the Russian state-owned oil and gas pipeline company.
A 2008 audit report suggested Transneft had lost huge sums to corruption and that one of the contractors that had benefitted was VNIIST.
It was alleged VNIIST was paid for work it hadn't carried out and that Transneft had lost around $143 million in just two contracts.
The audit report was leaked to Russian opposition figure Alexei Navalny who estimated $4bn had been embezzled. No charges were brought against any of those involved.
What the audit report did not reveal was that one of Mr Fedotov's secret business partners in VNIIST was the President of Transneft, Semyon Vainshtok. The documents in the Pandora Papers show he was secretly benefitting from contracts Transneft had awarded.
They reveal a scheme to funnel profits from the Transneft deals through layers of companies in the Netherlands, Luxembourg, Malta and the British Virgin Islands under the ownership of trusts of which Mr Fedotov and Mr Vainshtok were secret beneficiaries. A second Transneft executive was also profiting from the cash.
The files show millions of dollars flowing into the trusts and that by 2007 Mr Fedotov's trust held some $97m in assets.
The evidence suggests some of the money from Transneft ended up paying for Mr Fedotov's £7m house in the English countryside.
Andrew Mitchell QC told Panorama the scheme appeared to be "a pure attempt to slice money out of government and, when you factor in that the CEO of the government-owned entity organised and did the subcontracting with a couple of mates, um, that's fraud."
Mr Vainshtok's lawyers said the allegations of fraud were "unfounded" and made for "political purposes".
They said: "The allegations were investigated at the time by the Audit Committee of Russia, the Ministry of Interior Affairs of Russia and the General Prosecutor's office in Russia, who all found that there was no basis for making the allegations, and no grounds to take any action against our client."
Mr Fedotov's lawyers said the 2008 audit report is not an official reliable document and that he denies any allegation of wrongdoing.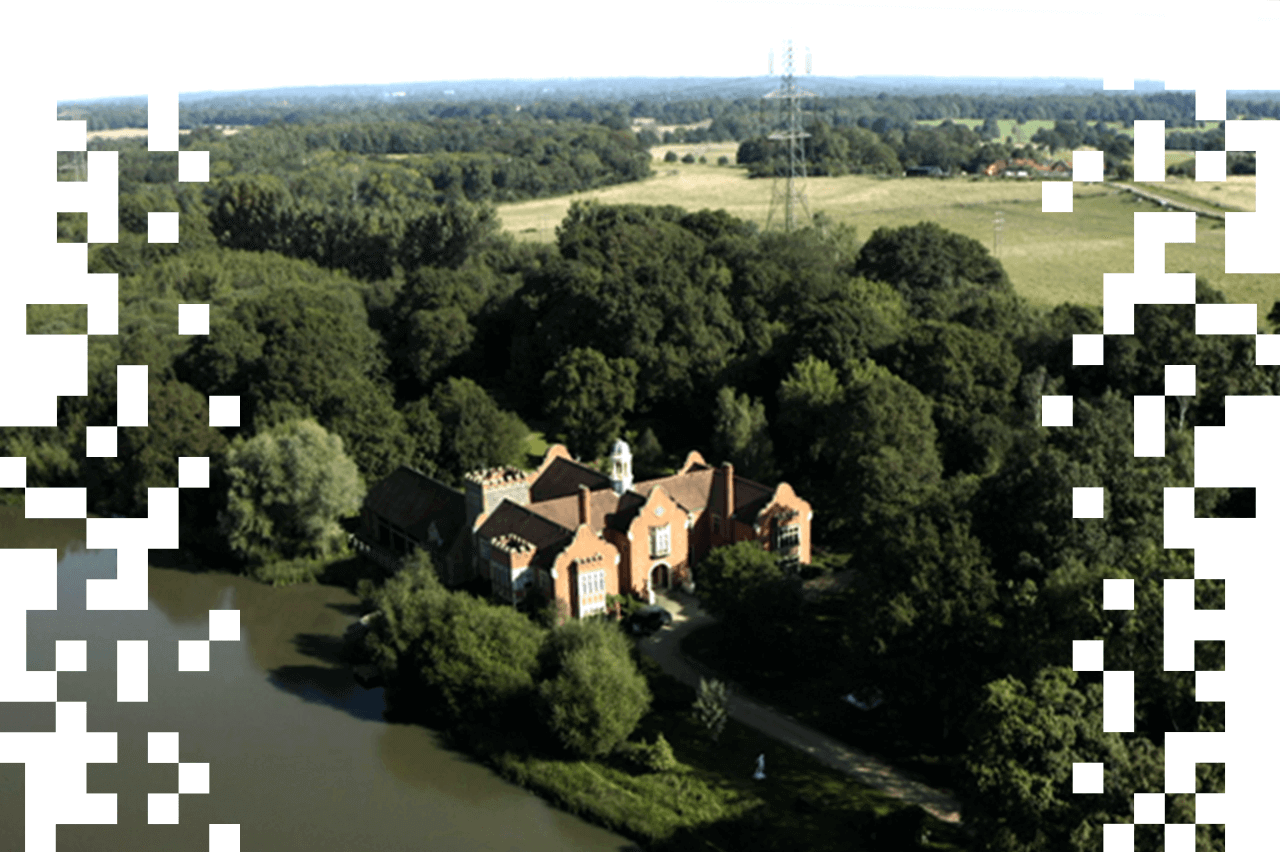 But it is not just property that Mr Fedotov has funded in the UK. His money has funded the Conservative Party.
Last year Mr Fedotov was revealed to be the owner of Aquind, the company behind a £1.24bn project to build an electricity cable linking the UK to France. Aquind is currently seeking UK government approval for the project and a decision will be made in weeks.
His connection to Aquind has been hidden through an exemption to UK company laws granted to people with personal security concerns.
Mr Fedotov is now identified on the company's public records, alongside Alexander Temerko, the Ukraine-born public face and part owner of Aquind.
Mr Temerko is a Conservative Party activist and personal friend of Prime Minister Boris Johnson.
He is a regular at Conservative Party fundraisers and has personally donated more than £700,000 to the party.
Research by the BBC has established that in addition to Mr Temerko's donations to the Conservative Party, Mr Fedotov's businesses have donated another £700,000 to 34 MPs and their local parties since the Aquind project began.
Aquind's relationship with the Conservative Party does not end there.
Lord Callanan, currently a business minister responsible for corporate responsibility, is a former director of the company, while former minister Lord James Wharton took up a role as a paid adviser when he lost his House of Commons seat in 2017.
In an interview for the BBC, journalist Peter Oborne says this raises questions about Aquind. He says "You have to ask yourself why … Aquind feels it needs to go to such elaborate efforts and spend such money and so much time to get access to the Conservative Party."
A Conservative spokesman said donations are properly and transparently declared and the party "perform compliance checks in line with the … legislation and requirements enacted by the last Labour government".
The spokesman said "Fund raising is a legitimate part of the democratic process. Government policy is in no way influenced by the donations the Party receives" and that the party is "motivated by the priorities of the British public, acting in the national interest"
Lawyers for Aquind and Mr Temerko said their donations were "entirely lawful, properly declared and have not been made in return for any special treatment". They said there was "no evidence that funds were embezzled" from Transneft.
Mr Fedotov "denies any allegation of wrongdoing" and says that he "has never had any interest in British politics and has operated in an open and transparent manner throughout the course of his career."
Aquind announced its plan to build an electricity cable under the English Channel in 2016.
The proposed route starts at an electricity substation in Lovedean, near Portsmouth, and ends up near Le Havre in Normandy, France.
It is not the first of its kind. Another cable was laid undersea between the two countries in 1986.
But if the new one comes online, it is expected to provide two gigawatts to the UK National Grid, enough to power four million homes.
Locals protesting against the project claim the construction will destroy allotments and wildlife habitats.
Local MP Penny Mordaunt has joined them, delivering a petition to the government in June, calling for the proposals to be rejected by the government.
She has said it would be "strategically wrong" to go ahead with a project that would make the UK "reliant on another country [France] to power us".
Stephen Morgan, Labour MP for Portsmouth South, is worried about the inclusion of communications and data cables as part of the underwater connector. He has said that having these cables that are "available for hire by third-party clients…raises similar concerns to those about the UK's 5G network and Huawei".
The company submitted its plans in 2019 and the decision now sits with Business Secretary Kwasi Kwarteng. His predecessor Alok Sharma recused himself from the decision following revelations he had shared a table with Mr Temerko at a Conservative fundraising event.
Former energy minister Anne-Marie Trevelyan also recused herself after her local party group received several donations from Aquind and Mr Temerko.
In 2019 Conservative MP David Morris was found to have breached parliamentary rules when he spoke in favour of Aquind in the House of Commons, only weeks after having received a £10,000 donation from the company.
Gavin Millar QC, an elections expert, said: "The question is: if you're a political party in government, why aren't you recognizing the risk that there's a connection between the money you're receiving and the person who's giving that money? " 
He added: "It's in their interests not to look too hard. And it's lucrative to not look hard if you're good at raising the money."
In a statement, the Department of Business, Energy and Industrial Strategy (BEIS) told the BBC Lord Callanan has recused himself from any decisions relating to Aquind.
A spokesperson for the Business Secretary Kwasi Kwarteng said: "The Secretary of State is currently considering the Planning Inspectorate's report on the application for development consent for the proposed project.
"No decision has yet been taken. The decision will be made solely by the Secretary of State who has a quasi-judicial role in determining this planning application."
(c) BBC