Zelensky told in which cases he was ready to meet with the oligarchs
The President also mentioned the responsibility he will bear in case of failure to report a meeting with the oligarchs.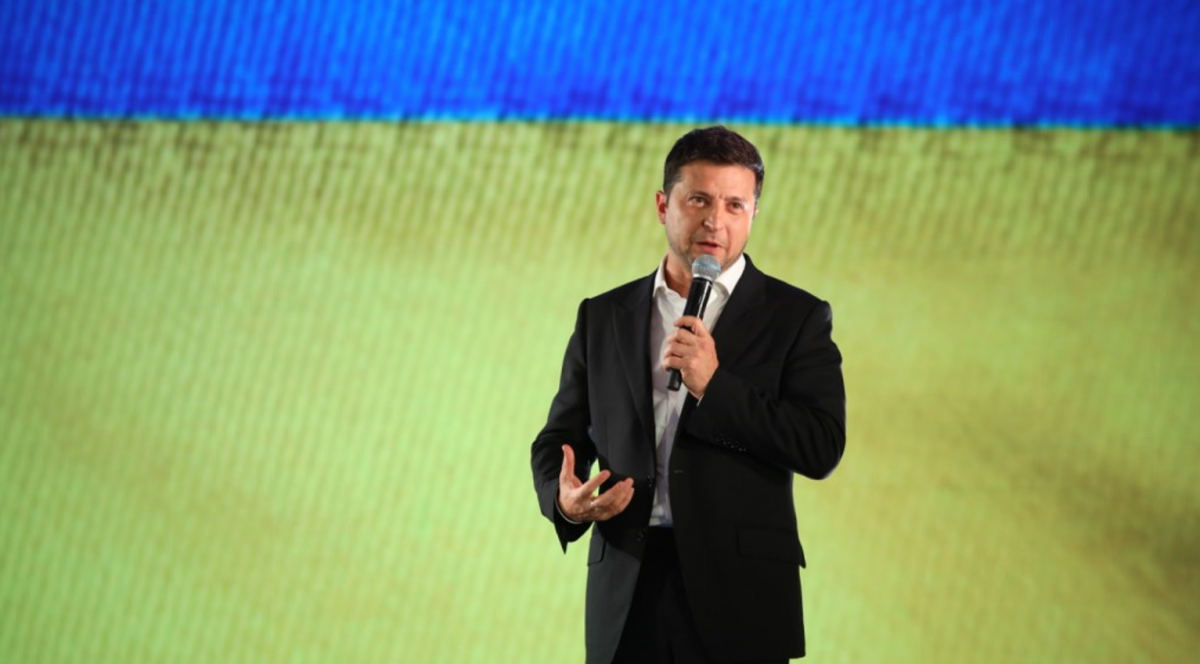 According to Zelensky, his meetings with representatives of big business are 100% to take place in the Office of the President / photo sluga-narodu.com
The President of Ukraine Volodymyr Zelenskyi told in which cases he was ready to meet with the oligarchs.
According to an UNIAN correspondent, he stated this at a briefing in Truskavets.
In particular, the law on oligarchs provides for administrative and disciplinary liability for failure to notify about a meeting with oligarchs.
Asked what responsibility the president has in this case, Zelensky said:
"I have the biggest responsibility because of such meetings… That's why I'm interested in them being public. I have a political responsibility. It will hit the president, the President's Office, the government's rating and then the party's rating, because the party's rating is Servant people "very much depends on the rating of President Zelensky. Therefore, political responsibility is the most powerful responsibility I have."
He also stressed that his meetings with representatives of big business should take place one hundred percent in the President's Office. According to the head of state, in such meetings he is interested in the context of, for example, the fight against COVID-19.
"I will be interested in meeting big business before we know for sure that Ukraine will host the Olympics. It will have to be prepared in advance. And not just the Winter Olympics. I'm talking about sports infrastructure. We won't have enough public funds… if we we want to build a really sports-powerful infrastructure and powerful management, "the head of state added.
Zelensky stressed that he was not interested in other meetings with the oligarchs.
On July 1, the Verkhovna Rada passed in the first reading the presidential bill on oligarchs , and on September 23 – finally.
The document proposed by the head of state stipulated that the National Security and Defense Council would determine who is an oligarch in Ukraine and enter them in the register of oligarchs.
The law stipulates that an oligarch is an individual who simultaneously meets at least three of the following characteristics:
participates in political life;
has a significant impact on the media;
is the ultimate beneficial owner of an economic entity, which after the date of entry into force of this Law is a subject of natural monopolies or holds a monopoly position in the market and for one year in a row maintains or strengthens such a provision;
the confirmed value of the assets of the person and business entities of which he is the beneficiary exceeds 1 million subsistence minimums established for able-bodied persons on January 1 of the respective year.
(C)UNIAN 2021