Kazansky reminded that the Russian Federation itself had turned the occupied Donbass into a criminal reservation, and now mocks it.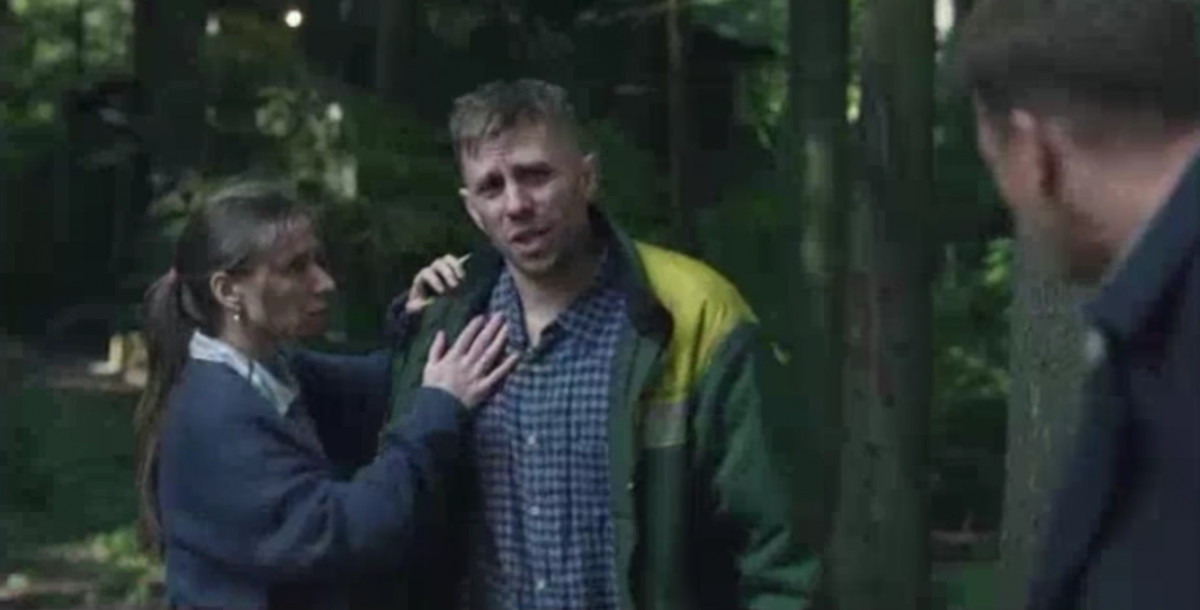 Frame from the series "Contact" / screenshot
In the new Russian TV series "Contact", refugees from the occupied Donbass have been portrayed as criminally uneducated elements who do not follow the law.
An excerpt from one of the series was posted on Facebook by Denis Kazansky, a journalist and member of the Ukrainian delegation to the TCG.
"DNR" received a vile blow to the back. And from whom! From fraternal Russia! "The Russian channel TNT aired the TV series" Contact ", in which refugees from ORDLO were shown as vicious thieves and degenerates who robbed good Russians who helped them and gave them their belongings," the journalist wrote ironically.
He emphasized that the heroes of the series speak with a "brought to absurdity" Donetsk accent, and when they are brought to clean water – justify the theft by saying that they "suffered for the Russian peace."
"How many in Russia have shouted that Ukraine dehumanizes and despises Donbass. But such series for some reason shoot in Russia, instead of at us. And, all charm of a situation that at first Russia turned Donbass into a criminal reservation, and now over it and mocks, "Kazansky summed up.https://www.unian.ua/player/L28lYTruRussia in the new series showed refugees with ORDLO thieves
Earlier, the TCG explained that if Russia included the occupied areas of Donbass in its membership, it would lose the instrument of pressure on Ukraine – so it will never do so .
Prior to that, Putin's party refused to recognize the occupied Donbass as part of Russia .
(C)UNIAN 2021