Mikheil Saakashvili was detained in Georgia
The country's Prime Minister Irakli Garibashvili said that law enforcement officers knew about Saakashvili's arrival in Georgia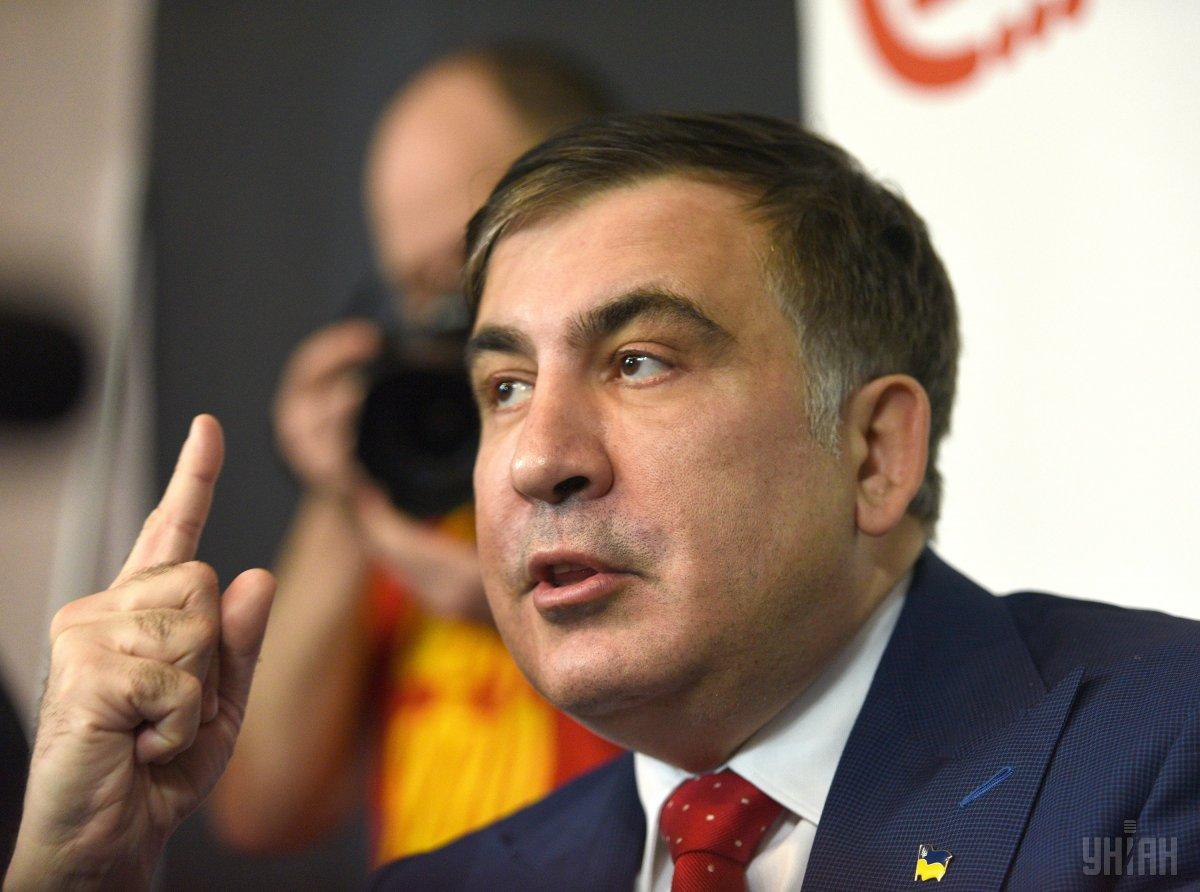 Mikheil Saakashvili was detained in Georgia / UNIAN photo
Georgia's third president, Mikheil Saakashvili , who has returned to Georgia, has been detained. He was arrested by local police.
This was announced by the Prime Minister of Georgia Irakli Garibashvili, 1tv reports .
"I want to inform the public that the third president of Georgia, Mikheil Saakashvili, has been arrested," the politician said at a briefing.
According to him, law enforcement officers conducted an operation to detain Saakashvili at the highest level.
"Law enforcement agencies had preliminary information about his transfer from Ukraine to Georgia, and this process was under full control," Garibashvili concluded.
The politician also noted that Saakashvili was placed in a penitentiary institution.
Saakashvili in Georgia – what is known
Earlier, Saakashvili said he would fly to Georgia on October 2 – the day of local elections – on a flight from Kiev to Tbilisi. He even showed a photo of his plane ticket. According to Saakashvili, the fate of his country is being decided, he will not be able to watch it from the sidelines. "Of course, as I said, I took a ticket for the evening of October 2 to be with you in Tbilisi and defend your will, as well as to take part in saving Georgia," he said.
Saakashvili has been declared wanted in Georgia – he has not been in his homeland for the past eight years. He was sentenced in absentia to six years in prison, convicted of organizing the attack on former Georgian MP Valery Gelashvili.
Georgian authorities have repeatedly stated that Saakashvili will be detained upon his return to the country.
On October 1, Saakashvili announced that he had arrived in Georgia and was in Batumi.
In turn, the Georgian Interior Ministry said that Saakashvili did not cross the Georgian border .
Cases against Saakashvili in Georgia
On July 28, 2014, Saakashvili was accused of abuse of power in dispersing an opposition rally in November 2007, defeating Imedi TV and seizing the property of TV company founder Badri Patarkatsishvili.
On August 1, 2014, the Tbilisi City Court in absentia chose Saakashvili's pre-trial detention as a precautionary measure.
On August 13, 2014, Saakashvili was charged with embezzling budget funds. On August 14 he was declared domestic, and on August 31 – internationally wanted. In September the Georgian Prosecutor General's Office seized Saakashvili's family's property and personal bank accounts. He was also charged in September with the July 14, 2005 beating of Valery Gelashvili, a member of parliament.
In late November 2014, the country's prosecutor's office charged Saakashvili with the murder of United Bank of Georgia employee Sandro Girgvliani.
On February 17, 2015, the Prosecutor General's Office of Ukraine refused to extradite Saakashvili and former Justice Minister Zurab Adeishvili. On August 1, 2015, Interpol refused to declare Saakashvili internationally wanted.
On July 19, 2017, Georgian Justice Minister Teya Tsulukiani stated that Georgia had twice formally appealed to Ukraine for Saakashvili's extradition and had twice been formally denied. On September 5, 2017, Ukraine received a new request from the Prosecutor General's Office of Georgia for the arrest and extradition of the third president of Georgia.
On October 3, 2017, lawyer Markiyan Galabala announced that Saakashvili had applied for political asylum in Ukraine. On October 24, it became known that the State Migration Service of Ukraine had refused refugee status due to a violation of the application procedure.
On January 5, 2018, the Tbilisi City Court found the former Georgian president guilty of abuse of office and illegal early release from prison of former Interior Ministry officials responsible for the murder of Alexander Girgvliani, an employee of the United Georgian Bank, and sentenced him to three years in prison. On January 18, Georgian President Georgy Margvelashvili said he had no plans to pardon Saakashvili.
On June 28, 2018, the Tbilisi City Court sentenced Saakashvili to 6 years in prison in absentia for organizing the attack on Gelashvili.
(C)UNIAN 2021