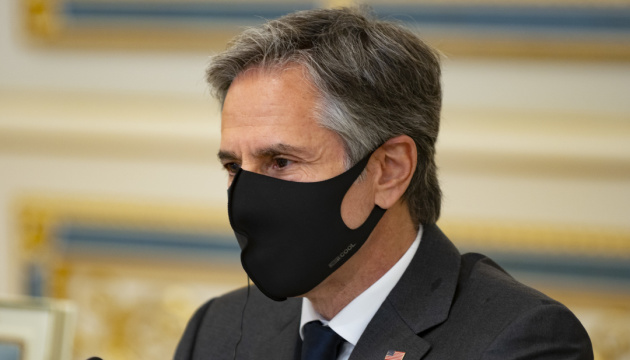 29.09.2021 11:20
U.S. Secretary of State Anthony Blinken has expressed deep regret about Russia's move to block the premier human rights conference of the Europe-Eurasia region that was set to open in Warsaw.
That's according to the Voice of America, Ukrinform reports.
"We deeply regret this attempt by the Russian government to block scrutiny of its worsening human rights record," Blinken said.
The head of U.S. diplomacy recalled that for decades, yearly human rights reviews have been a hallmark of the OSCE, bringing to the table representatives of governments and civil society organizations from across the region. 
Blinken also noted that the United States still expects the OSCE and its participating States to hold the mandated annual HDIM meetings.
"We will continue to urge Russia to live up to its commitments, which include guaranteeing the protection of fundamental freedoms and allowing citizens to hold their governments accountable, including through free and fair elections," the statement said.
As Ukrinform reported earlier, U.S. Secretary of State Anthony Blinken said the aim of the United States is to support and restore international order based on rules.
(C)UKRINFORM 2021