Elena Zelenskaya opened a festival in Beijing, dedicated, in particular, to the founding of the Communist Party of China
From September 21 to 29, the event will be held under the slogan: "New opportunities, new horizons."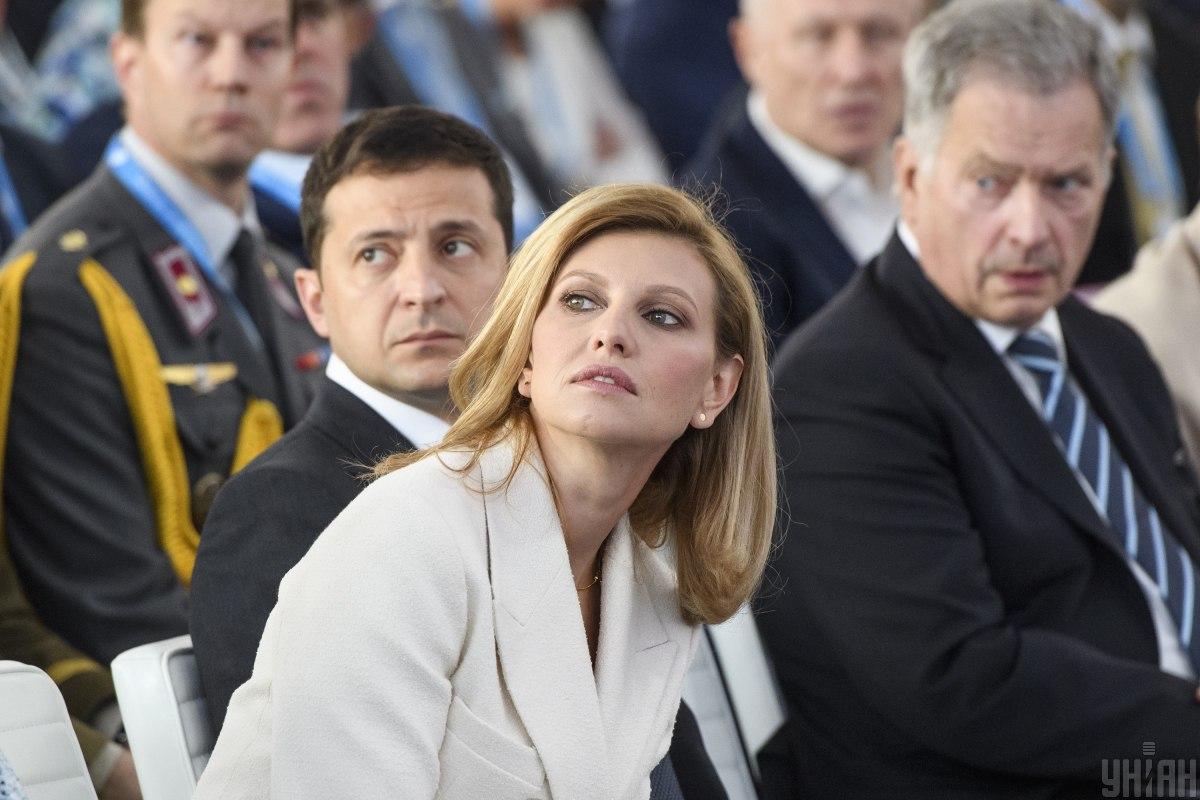 Zelenskaya was the guest of honor at the Chinese propaganda festival / photo UNIAN
The First Lady, the wife of the President of Ukraine Olena Zelenska, took part in the opening ceremony of the Beijing International Film Festival, which was dedicated, in particular, to the anniversary of the founding of the Communist Party of China.
This was reported by China.org .
The festival's website states that the event has become one of Beijing's most influential cultural events and has played an important role in China's film industry.
Among the organizers are China Media Group and the Beijing authorities. From September 21 to 29, the event will be held under the slogan: "New opportunities, new horizons."
BJIFF
The main direction and theme of this year's Beijing Film Festival was the 100th anniversary of the founding of the Communist Party of China. The program includes a number of online and offline events, the opening of the red carpet and the award ceremony.
Among the honored guests of the festival were the Minister of Culture and Sports of Greece Lina Mendoni, as well as the First Lady of Ukraine Olena Zelenska.
"I believe that the film and television industry will open a new chapter in Sino-Ukrainian relations. The festival will not only be a great example of deepening exchanges between filmmakers and other areas of the two countries, but also an important platform for cultural cooperation between China and Ukraine," Zelenskaya was quoted as saying. China.org.
In July 2021, President Volodymyr Zelensky had his first telephone conversation with Chinese Communist leader Xi Jinping. The heads of state then discussed, in particular, visa-free travel, cooperation during the pandemic and trade and economic relations.
That same month, David Arahamia, head of the Servant of the People presidential faction, said he wanted to learn from the Chinese Communist Party 's experience in running the country. However, soon after the wave of indignation, Arahamia's words were refuted by his colleagues.
Dmytro Kuleba , the Foreign Minister of Ukraine , reassured that there was no reversal towards China: "Maybe someone sees a special rapprochement between Kyiv and Beijing, I see a normal process of cooperation in trade and in the fight against the coronavirus pandemic. On all strategic security issues , or on strategic sectors of the economy, we work primarily with our Western partners – the European Union, the United States. "
All this happened against the background of the scandal in June. According to the AP,   China has threatened to delay the supply of CoronaVac coronavirus vaccines destined for Ukraine if it does not stop supporting the UN's call for tighter human rights monitoring in China's western region of Xinjiang.
(c)UNIAN 2021