Ukraine has unexpectedly become the largest supplier of potatoes to Belarus
Belarus is importing potatoes from other countries for the first time amid disappointing harvest forecasts.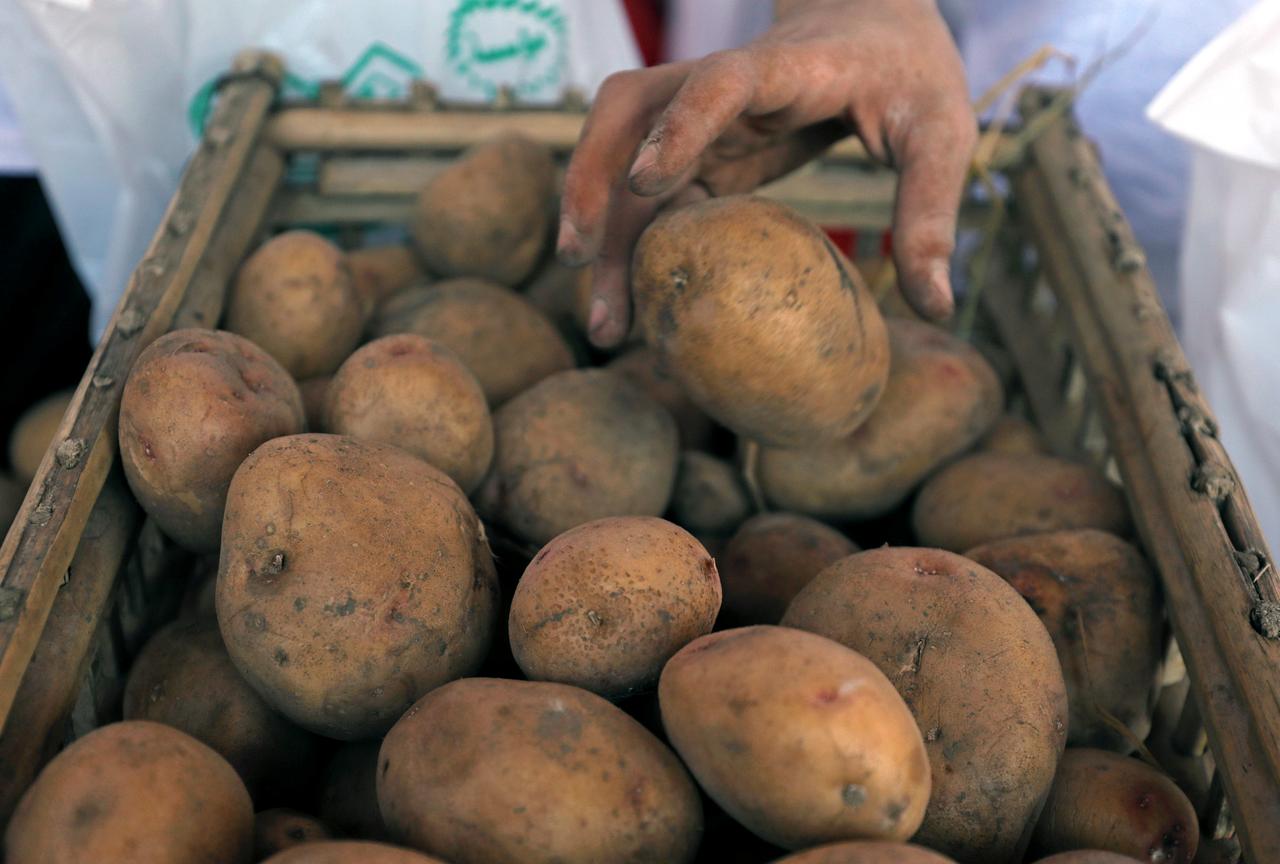 As of April 1, 2021, potatoes in Ukraine were on average 25% cheaper than in early April 2020 / Illustration REUTERS
This year, for the first time, Belarus imports potatoes from other countries during its own harvest, and Ukraine has become the largest supplier.
This was reported by EastFruit analysts .
Belarus is known as a major exporter, not importer of potatoes. However, imports in 2021 are associated with high prices: potatoes in Belarus are now sold on average 70% more expensive than usual during the harvest.
"The main reason for high potato prices is concerns about its production in 2021. Weather conditions were unfavorable, and potato fields in Belarus felt the negative effects of the drought, which led to a decrease in potato yield and quality," analysts said.
At the same time, potatoes are sold much cheaper in Moldova, Poland and Ukraine.
The largest supplier of potatoes to Belarus in the first 7 months of 2021 was Ukraine, where 15.5 thousand tons were imported. Belarus also purchased potatoes from Russia, Azerbaijan, northern Macedonia, Egypt and Germany.
The western and northern regions of Ukraine are now actively exporting potatoes not only to Belarus but also to the Balkan countries, primarily to Serbia, where potato prices are significantly higher.
At the same time, the farmers themselves report that the potato harvest is far from the best and that the terms of its harvest have been postponed.
Potatoes in Ukraine: what you need to know
At the end of 2020, Ukraine began to import potatoes from Poland due to lower prices, despite the fact that Ukrainian potato storages were filled with domestic products.
Earlier, EastFruit experts stressed that the potato harvest in 2020 will be enough to meet the needs of the domestic market.
As of April 1, 2021, potatoes in Ukraine were on average 25% cheaper than at the beginning of April 2020.
In mid-July 2021, due to heavy rains that passed over most of Ukraine, the potato crop deteriorated and in some places began to rot right in the fields.
On September 2, 2021, experts predicted that even fodder varieties and illiquidity would be sold in Ukraine because there would be serious problems with the potato harvest .
(C)UNIAN 2021