Fifty-six percent of Ukrainians support European integration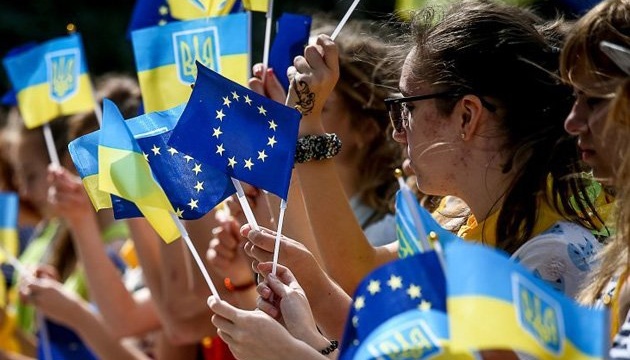 SURVEY18.09.2021 14:52
Fifty-six percent of Ukrainian citizens support Ukraine's economic integration with the European Union.
This is evidenced by the results of the survey conducted by the Sociological Group "Rating" on behalf of the International Republican Institute's Center for Insights in Survey Research, Ukrinform reports.
Thus, in general, 56% of Ukrainians surveyed expressed their approval of Ukraine's European integration. Compared to last year, the number of people who support European integration has increased by 4% (against 52% in 2020).
In addition, 51% of Ukrainians support Ukraine's accession to NATO. Last year, this figure was 49%.
The largest approval of Ukraine's accession to the EU and NATO is observed in Rivne, Volyn, Lviv, Ternopil, Ivano-Frankivsk, Vinnytsia, Kyiv regions. At the same time, the least support is recorded in Kharkiv, Odesa regions and the town of Severodonetsk.
The survey was conducted in 24 regional centers of Ukraine that are not under the control of Russian or pro-Russian forces, including towns of Mariupol and Severodonetsk. The survey is based on a sample size of 19,196 respondents. The margin of error for each city does not exceed ±3.5 points. Average response rate is 65%.
(c)UKRINFORM 2021