Russia showed how Putin voted in the online election today, but his watch had a different date (photo, video)
Russia also needs a mobile phone for remote voting, which the president of the aggressor country does not have.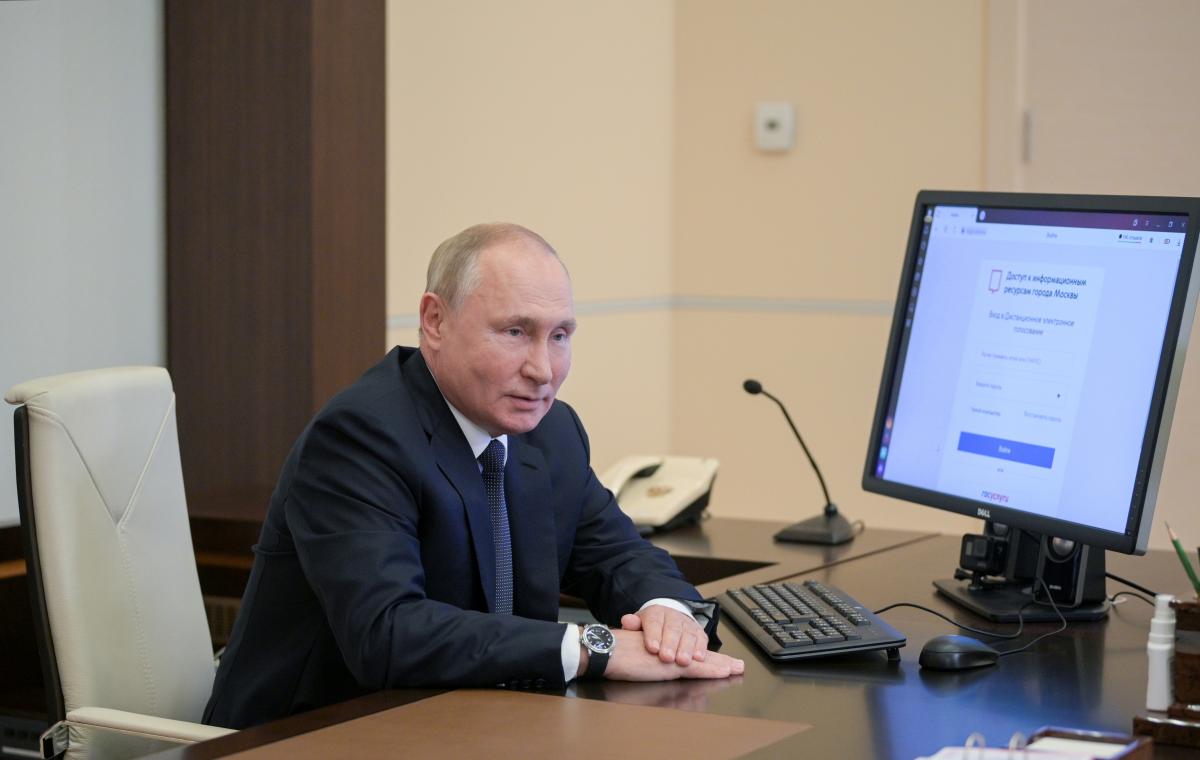 Putin during the remote voting in the Russian elections / photo REUTERS
On September 17, Russian President Vladimir Putin, who is in self-isolation, voted remotely in the State Duma elections .
However, Nastoyaschego Vremya journalists pointed out that Putin's watch in the video and photos, which allegedly depicted him at the time of the vote, show the date of September 10.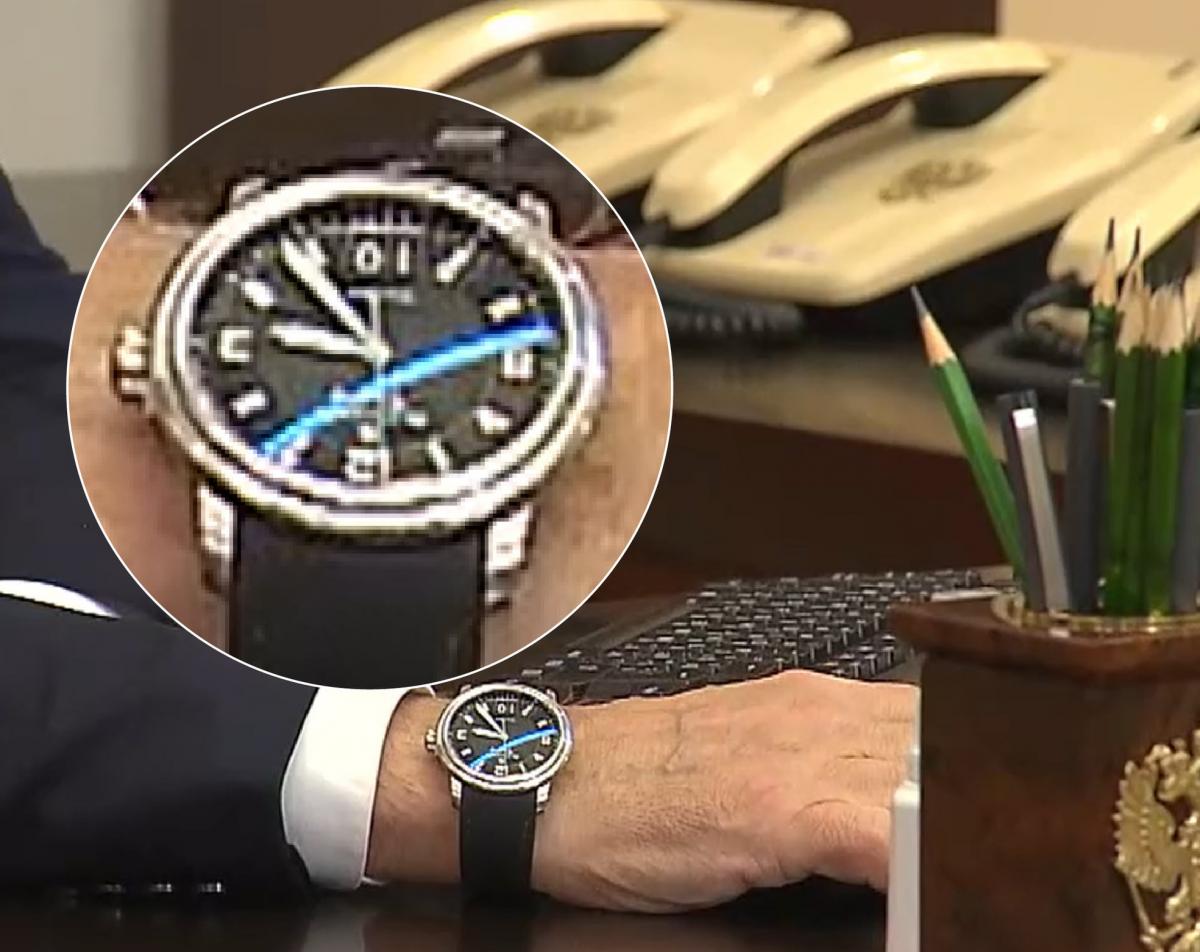 Putin's watch on September 17 showed the 10th number / photo facebook.com/currenttimetv
It is noted that early online voting in this election is not provided. And a week ago, Putin was not yet in self-isolation.
In addition, the publication " Medusa " writes that the photo and video do not show a mobile phone, which is necessary for remote voting, because the password must come via SMS. Moreover, Putin himself has repeatedly said that he does not use the phone at all.
"There are speculations that the recording itself is" canned food ", ie a production video with the participation of the head of state, which was made in advance and then released under the guise of a new one," Medusa writes.https://www.youtube.com/embed/zLAtV5s4OAE
According to Dozhd , Putin's spokesman Dmitry Peskov said that the Russian president allegedly used one of his aides to vote. "The president himself really does not have a gadget, but his aides have gadgets. The phone of one of the aides was used for voting. Everything was absolutely normal here," Peskov said.
At the same time, Dozhdya journalist Danylo Sotnikov noted that when Putin attended the North exercise on September 13 at a training ground in the Nizhny Novgorod region, Putin's watch then showed the 6th. "It seems that Putin's date is simply a week behind," Sotnikov suggested.
What watch is Putin wearing?
It is reported that Putin's collection includes about 11 models of watches of various brands.
In today's photo on his hand – a watch Blancpain Leman Aqua Lung Grande Date worth about $ 12.5 thousand . This watch is called his favorite, and he often appears in it at negotiations, important meetings and meetings.
The model was released in limited quantities – only 2005 units. At the bottom of the dial is a large date window, thanks to which journalists drew attention to the discrepancy today.
You can also see that the president of the aggressor country, for his convenience, wears a watch on his right hand – so that the clockwork mechanism does not rub his wrist.
Elections to the State Duma of the Russian Federation for inhabitants of ORDLO
Earlier, the CEC of the Russian Federation approved the involvement of residents of ORDLO with Russian passports in electronic voting in the parliamentary elections in Russia, which will be held on September 17-19, 2021.
The Ministry of Foreign Affairs of Ukraine called on Russia to cancel the decision and expressed strong protest against the actions of the occupiers.
According to media reports, Kremlin-controlled militants are conducting an active campaign to register residents on the public services portal. In addition, the occupiers plan to organize the transportation of voters at the polling station in the Rostov region.
On September 8, the Verkhovna Rada called on the world community to warn Russia against holding elections in Crimea and Donbas.
Russian passports began to be distributed to ORDLO residents in the spring of 2019 after a relevant Putin decree. The world does not recognize their legitimacy.
(C)UNIAN 2021