People's Deputy called live to "make friends" with Lukashenko, the oppositionist showed him a "place"
Reunification with Lukashenko will allegedly resolve the conflict in Donbass peacefully, Shevchenko said.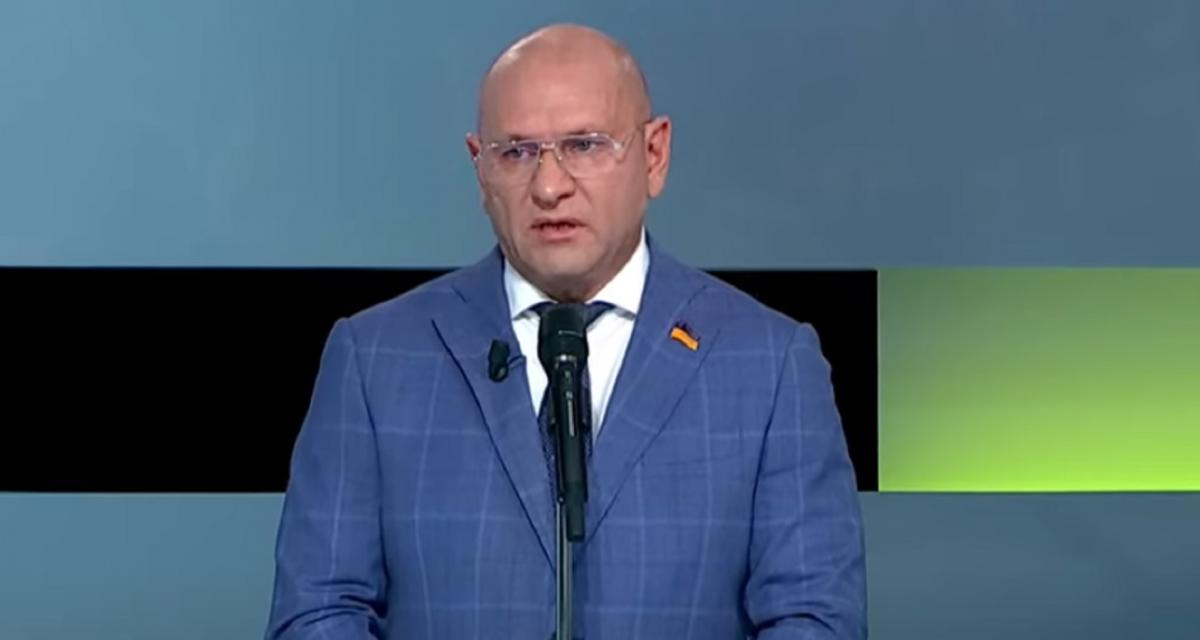 Shevchenko called the oppositionist's words "pure manipulation" / Screenshot
The scandalous People's Deputy Yevhen Shevchenko , who has repeatedly spoken out in support of Alexander Lukashenko's policies, has made a new high-profile statement.
On Savik Shuster's Svoboda live broadcast, the politician called on the Ukrainian authorities to make friends with Belarus in order to avoid a large-scale war with Russia.
In particular, the Ukrainian Commander-in-Chief of the Armed Forces of Ukraine Valery Zaluzhny and the Belarusian oppositionist Pavlo Latushko were in the studio at that time.
"If we make friends with Belarus again and with Lukashenko, we will have our ally there, and Lukashenko has always been pro-Ukrainian. And we need an ally like Lukashenko and Kazakhstan, Azerbaijan. Because only Russia's friends can help resolve the conflict with Russia peacefully. not enemies, "Shevchenko said.
Russia's enemies or opponents, Shevchenko continued, can only provide military assistance to Ukraine or fight.
The People's Deputy believes that by feuding with Belarus, Ukraine is "putting itself on an economic crisis" because Minsk and Moscow seem to be able to agree among themselves to cut off gas supplies to Ukraine.
"Ukraine could now become Belarus's lawyer in Europe, and Belarus could become Ukraine's lawyer with Russia," Shevchenko added, to which Belarusian oppositionist Latushko smiled and clapped his hands.
In turn, Latushko cleverly responded to the words of the Ukrainian people's deputy: "Yes, I wanted to say. If a brother lives next to you and kills your brother, will you be friends with the killer?" Belarus reminded Shevchenko that Lukashenko had been killing his opponents since the 1990s, "shooting people in the streets of Minsk."
"Who do you offer to be friends with? A person who is a terrorist? Who unleashes Nazism in Belarus? In fact, he pacifies the people. Do you really believe in the fairy tale that Belarusians want to see Lukashenko as president? You were only in a palace with a dictator. Your place is to communicate. with the dictator ", – Latushko addressed to the deputy.
In response, Shevchenko called the oppositionist's words "pure manipulation."
Relations between the two countries deteriorated after the events in Belarus in August 2020, when Lukashenko, neglecting human rights, ordered the security forces to brutally disperse the protesters.
Persecution of political opponents continues in the republic and abroad.
In 2020, the international community condemned Lukashenko's decision, and Ukraine joined the joint statement. The EU has introduced restrictive measures.
As a result of the repression, thousands of citizens were forced to leave Belarus, as many were illegally convicted in the country's prisons.
In July 2021, the Cabinet of Ministers agreed on sanctions against Belarusians involved in the persecution, murder and torture.
(C)UNIAN 2021