The United States has stated its readiness to join the talks between Kyiv and Moscow, but there are conditions
According to Victoria Nuland, the United States is ready to participate in the "Norman talks" or provide parallel support to the negotiation process, but only if America's participation is useful.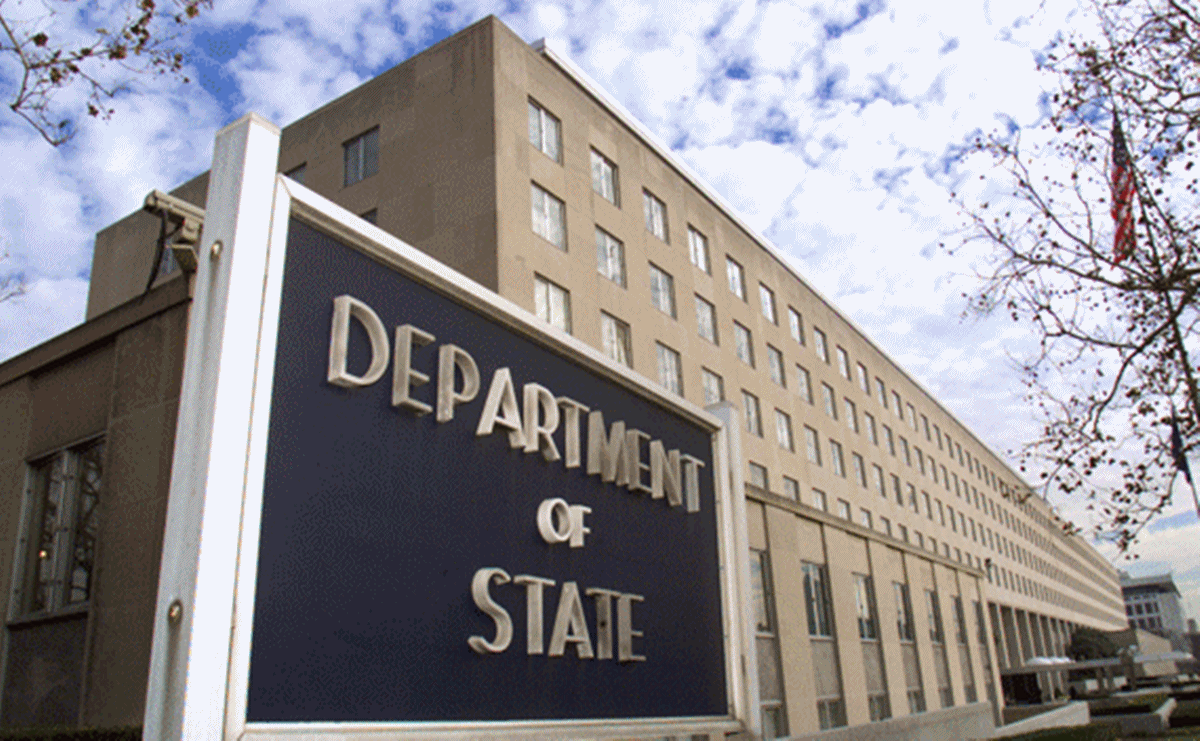 The State Department says that the United States is ready to participate in negotiations with Russia / REUTERS
The State Department of the United States of America states that it is ready to join the talks between Ukraine and Russia on the Crimea and Donbass issues in any way , but there are certain conditions.
According to an UNIAN correspondent, this was stated by US Deputy Secretary of State for Political Affairs Victoria Nuland during the forum "Yalta European Strategy".
In particular, she was asked what the United States could do to persuade Russia to move the political process and increase pressure on Russia over Donbass and Crimea.
Speaking about the format of the talks, Nuland recalled that during the presidency of Barack Obama, she, along with other US officials, participated in a parallel process to the "Norman talks". In particular, Germany and France were directly involved in the "Norman talks" with Ukraine and Russia, and the United States supported the goals and aspirations discussed by Moscow and Kyiv in order to "close the gaps and contribute to the creative approach."
All these efforts do not seem to have changed much in recent times. I think we have told Ukraine, Russia and the Europeans that we are ready to resume cooperation in any way, either within the "Norman format" or again as parallel support. , if, and as necessary, the parties see a way in which we will be useful, "Nuland said.
At the same time, she reminded that a video conference was held recently with the participation of the head of the Office of the President of Ukraine Andriy Yermak and the Deputy Head of the Administration of the President of Russia Dmitry Kozak, as well as representatives of France and Germany. "At least there was a more positive tone, and if this process really changes and takes on life forms, we are ready to help," Nuland said.
As UNIAN reported, on September 9, Foreign Minister Dmitry Kuleba said that France and Germany are agreeing on schedules for a meeting of foreign ministers of the "Quartet of Normandy" (Ukraine, France, Germany and Russia). The minister added that a video conference of advisers to the leaders of the "Quartet of Normandy" took place on September 8.
"Some movement on the Normandy track has resumed after the summer. We are ready to hold this ministerial meeting as soon as possible. We do not need to prepare meaningfully. We are ready for this conversation at any moment. The main thing is for Mr. Lavrov to dare to sit down in its busy schedule, "Kuleba said.
(C)UNIAN 2021