"Null games": Kuleba on Russian elections in occupied Crimea, Donbas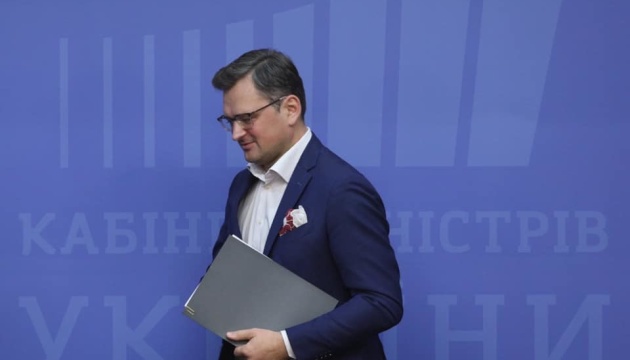 10.09.2021 10:40
The holding of State Duma elections in certain districts of Donetsk and Luhansk regions (ORDLO) and the temporarily occupied Crimea is illegitimate, as well as null and void, from the international law perspective.
That's according to Ukraine's Foreign Minister Dmytro Kuleba who spoke at an online briefing on Thursday, September 9, an Ukrinform correspondent reports.
The top diplomat noted that as long as the territory remains occupied, the occupying power is responsible for all its actions in that territory.
"Organizing elections in both the ORDLO and the Autonomous Republic of Crimea is illegitimate, null and void from the perspective of international law, so this is all Russian 'games' that in fact have no serious impact on the settlement process and the future of these regions. Russia is just flexing political muscles and trying to show how they control the situation there," Kuleba said.
As Ukrinform reported earlier, on September 8, the Verkhovna Rada of Ukraine appealed to the international community to put pressure on the Kremlin to prevent Russia from holding elections in the occupied Crimea and in certain districts of Donetsk and Luhansk regions.
(C)UKRINFORM 2021