a journalist from the Russian Federation named the main differences between Ukrainians and Russians
A generation has already grown up in Ukraine that has not learned to be afraid, Victoria Ivleva believes.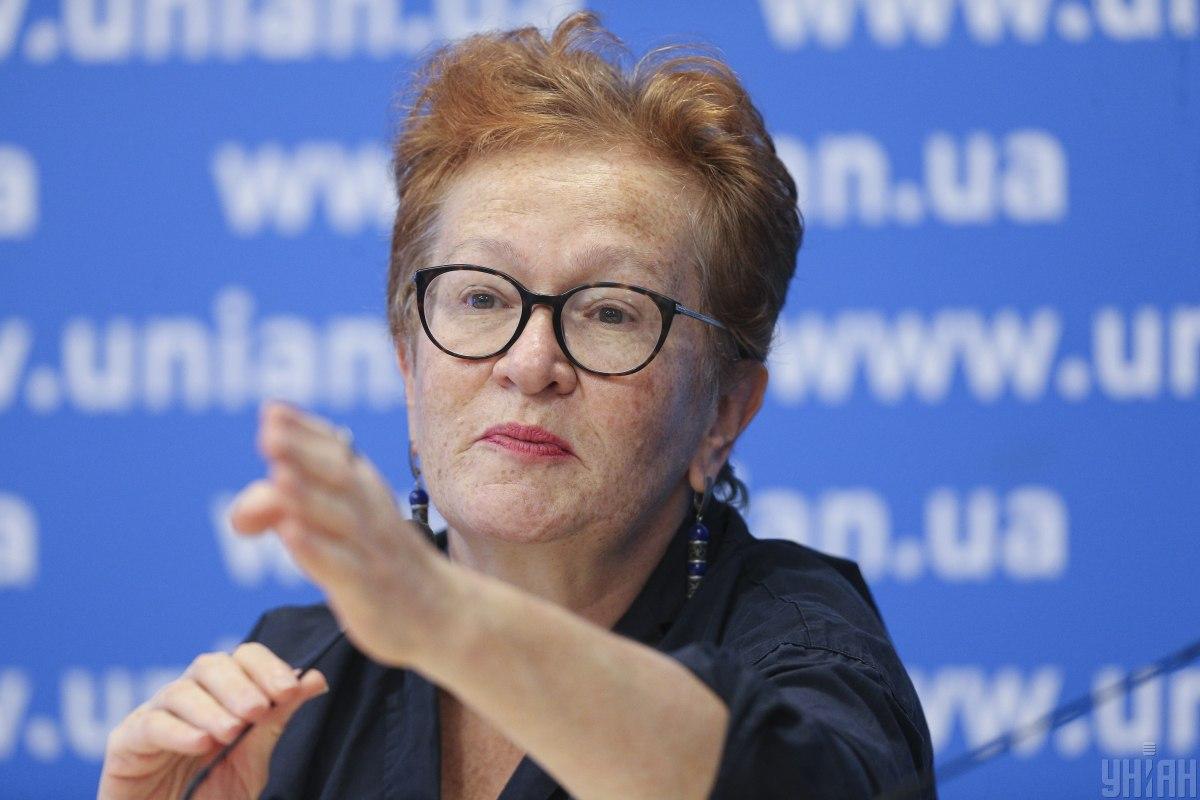 People from Ukraine and Russia are very different, says Ivleva / photo – UNIAN
Russian journalist , photographer and volunteer Victoria Ivleva told how Ukrainians differ from Russians. She believes that people from Ukraine and Russia are not brothers, but neighbors.
Ivleva told this to Glavkom .
A journalist from the Russian Federation opened her photo exhibition "Birth of Ukraine" in Kyiv. Ivleva is known in Ukraine not only for working with the Dozhd TV channel, she also helped Ukrainians evacuate from the Russian-occupied territories of Donbass.
When asked whether Ukrainians and Russians are really fraternal peoples, the journalist answered rather harshly.
"What does it mean, brothers? Well, just live in peace with your neighbor. Are you a brother to your neighbor? No, not a brother, but you live with him in peace, you respect him, you don't spit in his door, in his face … no you interfere in his inner life. You don't have to be a brother to do all this! "she said.
According to Ivleva, people from Ukraine and Russia are very different, although they live "in the neighborhood." The journalist believes that Ukrainians dared to go to the Maidan and stand up for their freedom because they were not "beaten." She recalled the tragic events in Russia (Beslan, the terrorist attack in the "Nord-Ost", the death of the boat "Kursk" and others) and pointed out that Russians are often "beaten and killed", so they are not so brave.
Ukrainians were not "beaten", they only stole, Ivleva claims. And Russia "constantly beat, never recovered, did not have time to recover."
In addition, Ukraine differs from Russia in kindness and tolerance. The Russians can "rent apartments only to the Slavs", and the Ukrainians will not do that to anyone, the journalist believes.
Ivleva also recalled Nabokov's quote that in a democratic country, a portrait of the president should be the size of a postage stamp. The journalist is convinced that Ukraine already has democracy.
"You are moving in this direction. And you have no empire, no feeling that you are a great nation, that everyone else is stupider and dumber, you have a more developed sense of equality. For Russia, this is a huge problem," Ivleva added.
Earlier, UNIAN reported that the commander-in-chief of the Armed Forces  supported the military , who sang a swear word about Putin at a parade rehearsal.
(c)UNIAN 2021