All this leads to negative consequences that are visible in the state of the Ukrainian economy and social sphere, the Russian president said.
For the Russian authorities, the topic of Crimea "does not exist," said Putin's speaker.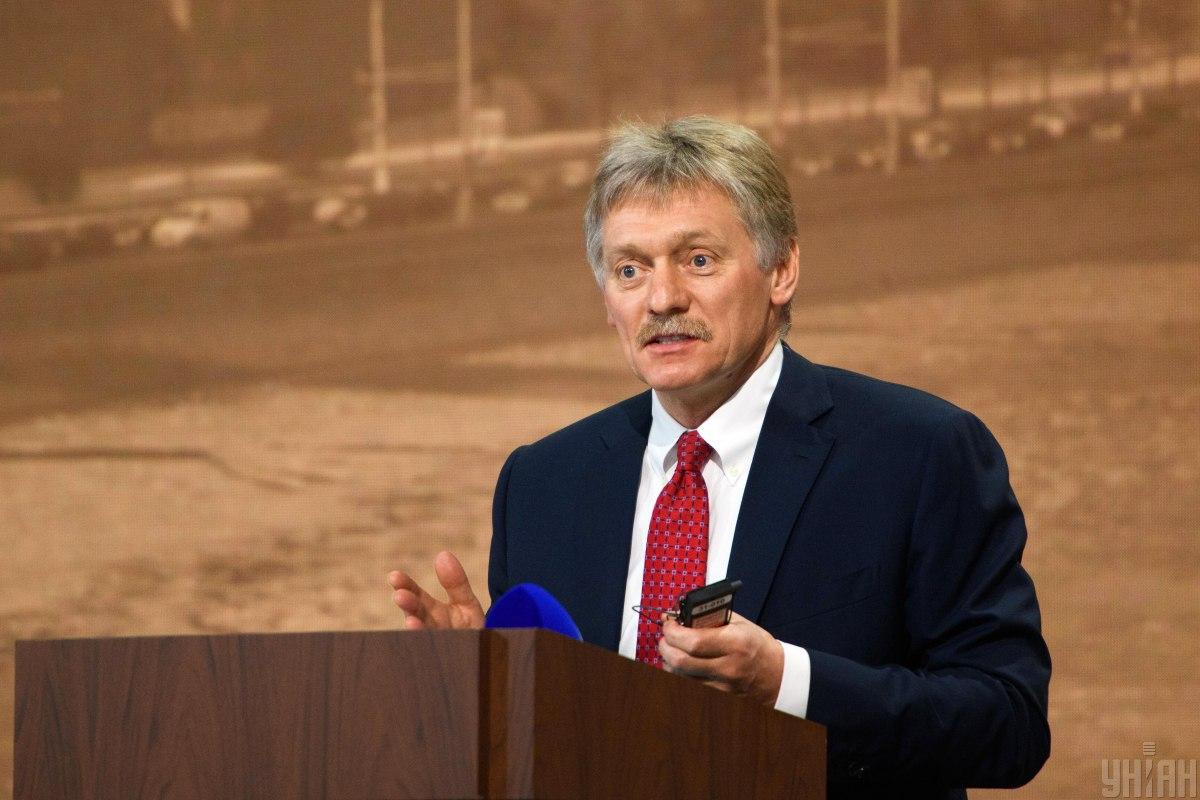 Dmitry Peskov insists that Vladimir Putin will not talk to Zelensky about belonging to the Crimea / photo UNIAN
The question of Crimea's affiliation cannot be the topic of a meeting between the leaders of Russia and Ukraine, Vladimir Putin and Vladimir Zelensky.
The press secretary of the president of the Russian Federation Dmitry Peskov declared it on air of the Russia-1 TV channel, reports TASS .
"The thing is that for us there is no topic of Crimea. And, as we are told in the Office of the President of Ukraine, Zelensky wants to discuss Crimea. Well, Crimea from what point of view? Obviously not from the point of view that it is a region of the Russian Federation", Said Peskov.
He stressed that in this form it can not be an item on the agenda.
"So far we have not been able to move anywhere in this regard. What is called, the cart is still there," – added the spokesman for the President of the Russian Federation.
At the same time, the Kremlin spokesman assured that Russia confirms its desire to normalize relations with Ukraine. 
"If we talk about the political will of President Putin – he clearly confirmed and reaffirmed it: he is ready to meet, and he believes that this is the sad state in which Russian-Ukrainian relations are now, it is no good, and, in theory, it is It is necessary, of course, to correct. But so far we do not see the same mutual political will from Kyiv, "Peskov said.
Earlier, Vladimir Zelensky invited Vladimir Putin to meet . The Kremlin has said it is not opposed to the West. The exact date and place of the meeting between Zelensky and Putin are still unknown.
We will remind, the Russian Federation captured the Ukrainian Crimea in 2014. Ukraine and a number of its allies did not recognize the annexation of the territory. Russia was punished for aggression – sanctions were imposed.
The Russian authorities have repeatedly stated that they are not going to discuss the Crimea issue, as it is "closed" to them.
A new format has been created for the deoccupation of Crimea – the Crimean Platform. At the end of August, the first summit of the Crimean Platform took place in Ukraine . The summit was attended by many representatives of different countries.
(C)UNIAN 2021