NATO, Nord Stream 2 and Donbass: Zelensky talks about "male conversation" with Biden (video)
Zelensky called the joint statement of Ukraine and the United States "quite powerful."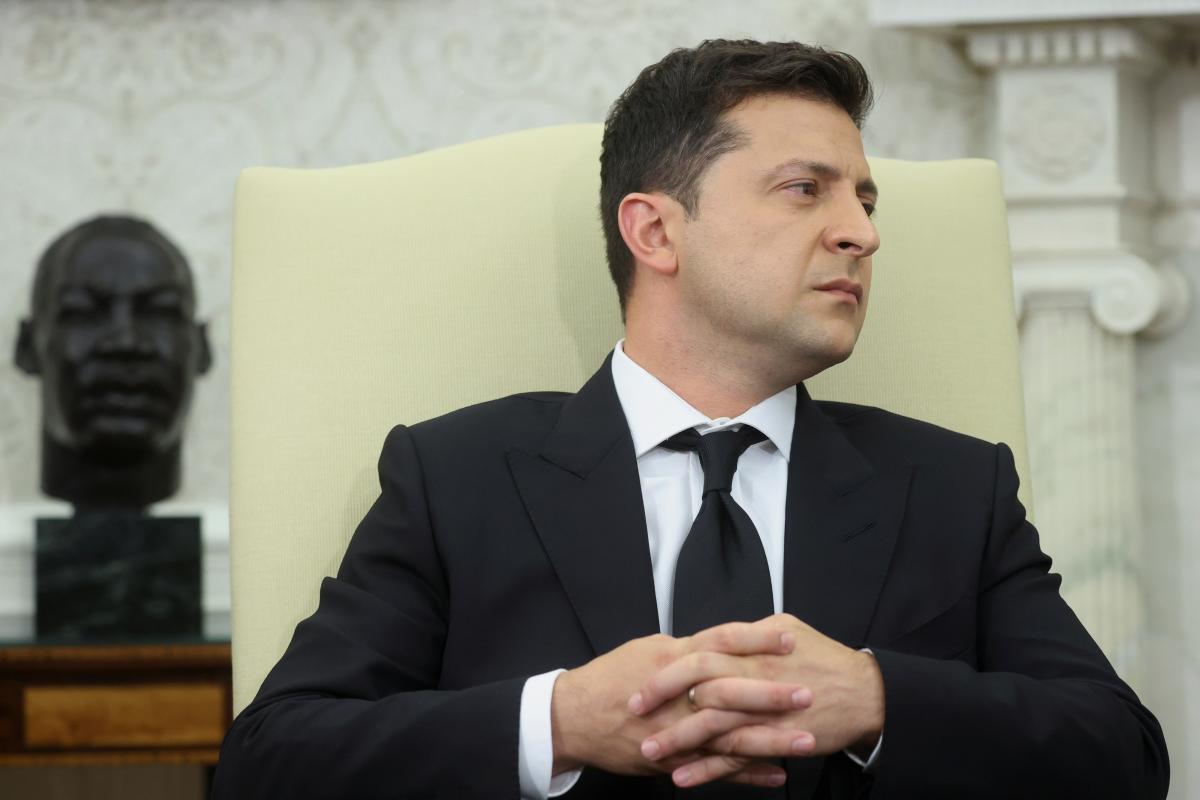 Zelensky said he was satisfied with the visit to the White House / photo by REUTERS
President of Ukraine Volodymyr Zelenskyi spoke about the two-hour talks with US President Joe Biden and voiced the most important topics of their meeting.
This was reported by the Public .
Zelensky called the joint statement of Ukraine and the United States "strong enough" and said he was satisfied with the visit.
"Apart from the defense agreement, there are substantive issues and substantive proposals on security in the Black Sea. We will discuss them during the visit of the US Secretary of Defense to Ukraine," he said.
The President of Ukraine also announced about 20 agreements following the meetings in the United States. He said that Biden noted land and judicial reform in Ukraine.
Joining NATO
Zelensky stated that Biden personally supports Ukraine's accession to NATO, but no date for Ukraine's accession to NATO has been announced.
"I feel, I have heard, that the president personally supports Ukraine in terms of NATO membership," he explained.
Crimea and Donbass are occupied
He said that the word "Crimea" was heard many times in the context of the Crimean platform and the deoccupation of the peninsula. Zelensky also conveyed to Biden his proposals on the format of talks on resolving the situation in eastern Ukraine.
"They talked about Donbass. I talked about the formats, we are interested in the implementation by the US president, about the format of the peace settlement. I proposed a format to the president, we did not talk about it before the meeting and did not send proposals," the president explained.
Nord Stream-2
Also one of the topics of talks between the presidents was the Nord Stream-2 gas pipeline.
"If Ukrainian rights are violated and if energy security issues are raised, the United States will be ready to apply political sanctions," Zelensky said, adding that "this is a great victory for us."
About the duration of the meeting and Biden's personal attitude
In his opinion, the fact that instead of one hour the meeting lasted two, testifies to the interest of the parties in the dialogue.
"I don't know if there was chemistry … The meeting was productive, not always in a sunny atmosphere, but such … a man's conversation. I heard only pleasant words from the president, he understands that it is difficult," the president said.
Zelensky assured that there was no negativity on the part of the US President regarding Ukraine, to him personally or to his team.
(C)UNIAN 2021