Zelensky called to raise tough issues at a meeting with Biden (photo)
The action took place under the Office of the President.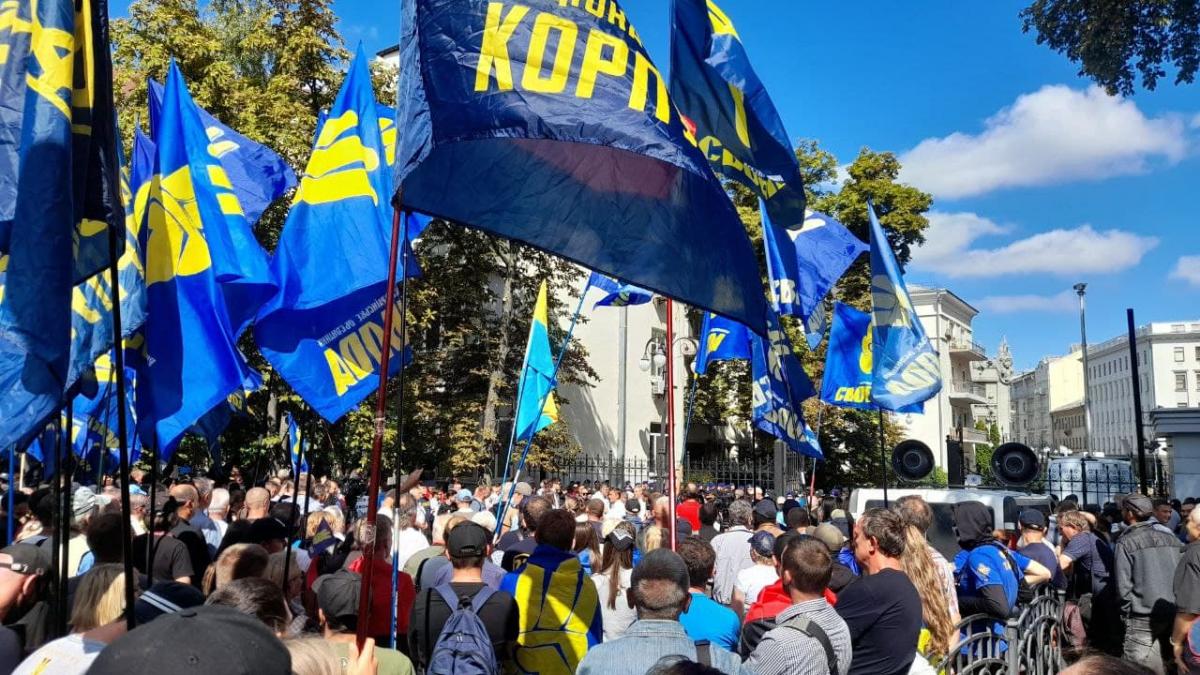 An action / photo of UNIAN / Dmytro Khilyuk took place near the President's Office
VO "Svoboda" calls on President Volodymyr Zelensky to raise tough issues during his visit to the United States.
According to an UNIAN correspondent, several hundred "freedom fighters" came to the President's Office today with demands to the head of state not to betray Ukrainian interests during talks with US President Joe Biden, with whom Zelensky will meet on August 31 in Washington.
As Oleh Tyahnybok, the leader of the Svoboda party, told UNIAN in a comment, the main demands to the president are to take an offensive position, taking advantage of the fact that the United States has recently lost some of its reputation as a superpower.
Ukraine has been given another unique chance to protect our national interests. The fact is that the United States has recently suffered several strong image blows. This is Nord Stream 2, when the United States failed to block the completion of this pipeline, and Putin and Merkel managed to reach an agreement. And, of course, the events in Afghanistan, which have hit America hard, and Biden in particular. That is, Ukraine got a super chance. Zelensky must understand that America cannot lose once again to the Kremlin. Therefore, the president should not just ask for something from the United States, not just be happy that he was invited, but ask a number of tough questions, "he said. Tyahnibok.
He explained that this is a US commitment to the Budapest Memorandum. Also, according to him, Zelensky should emphasize the inadmissibility of the commissioning of Nord Stream-2.
In addition, Tyagnybok believes, it is necessary to demand that the Western world stop blackmailing and pressuring Ukraine to implement the Minsk agreements.
"For Ukraine, these are absolutely capitulatory documents. What is the value of the special status law worth? We are pressuring the president to use the opportunities provided by the law and the Constitution as a guarantor of the Constitution to defend Ukraine's interests in negotiations with the United States. a delicate awkward situation, "the politician said.
The action under OP took place peacefully. There were no violations of public order.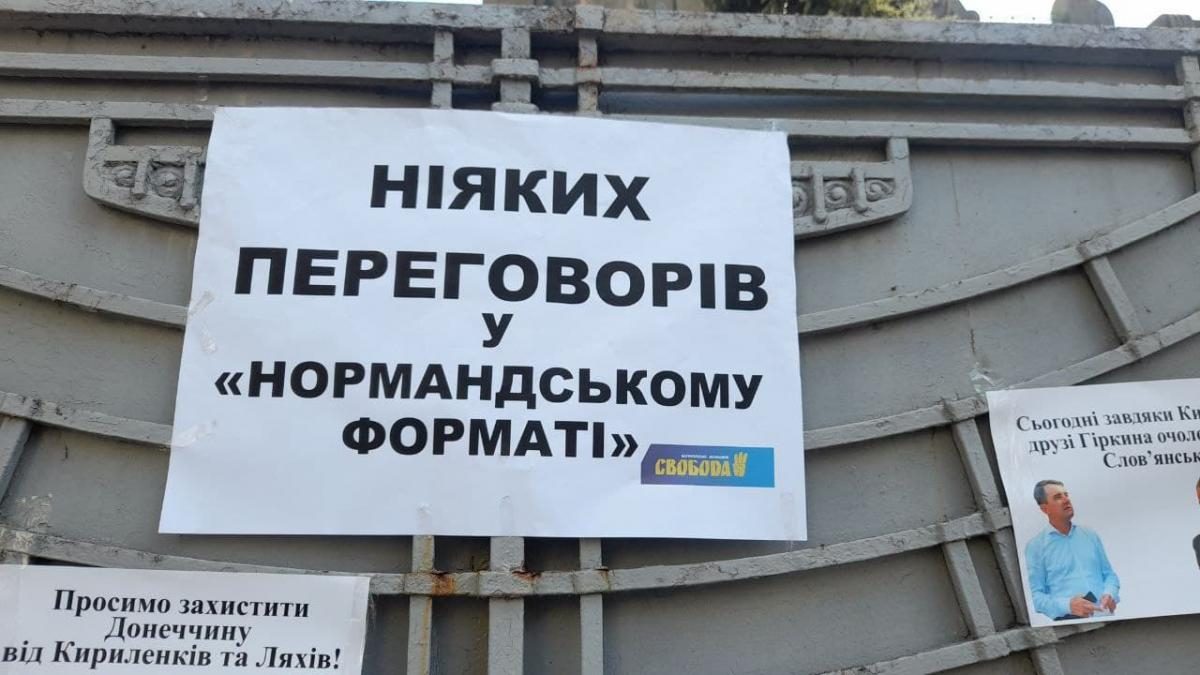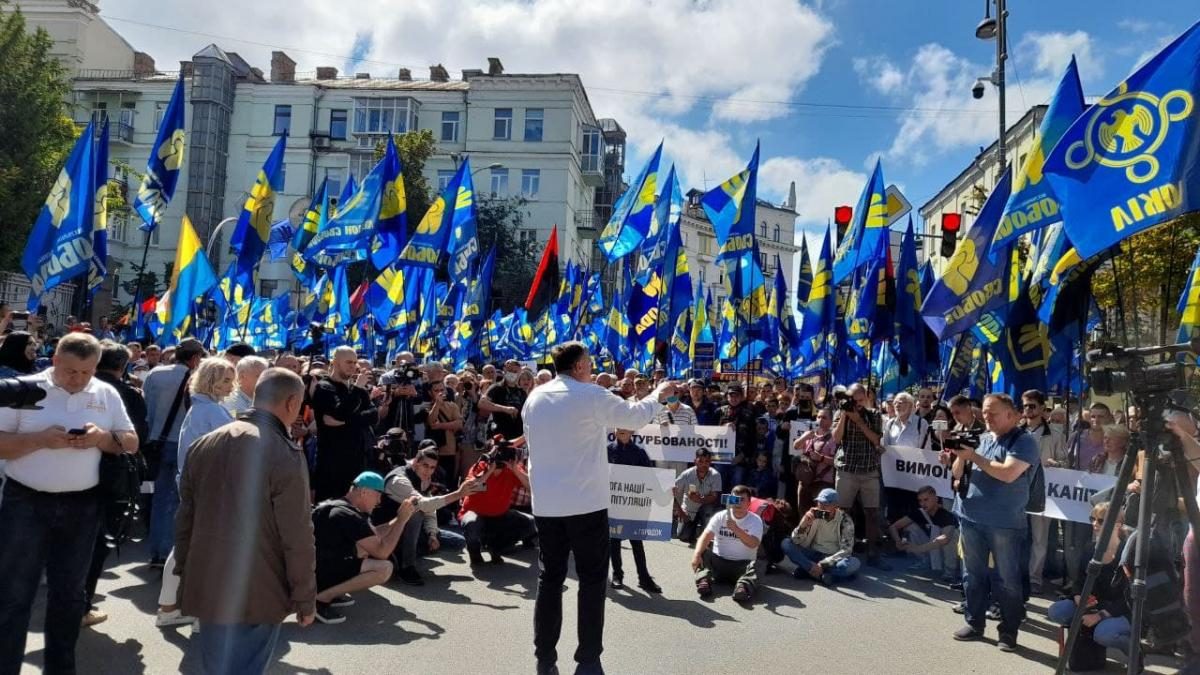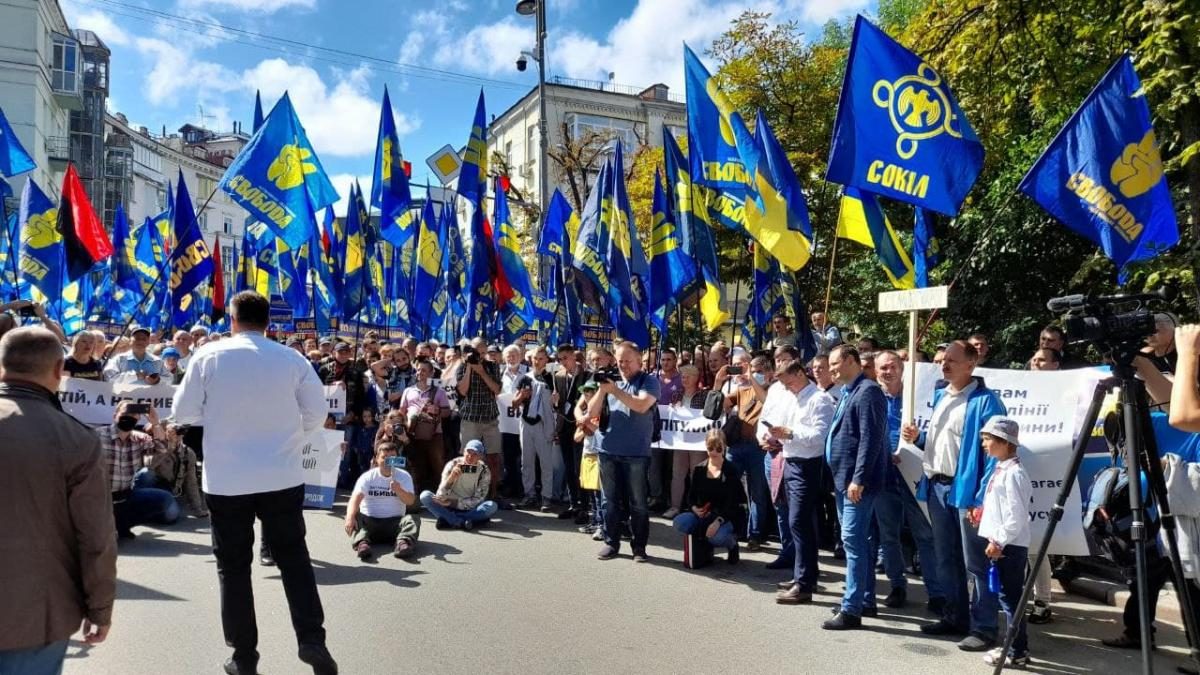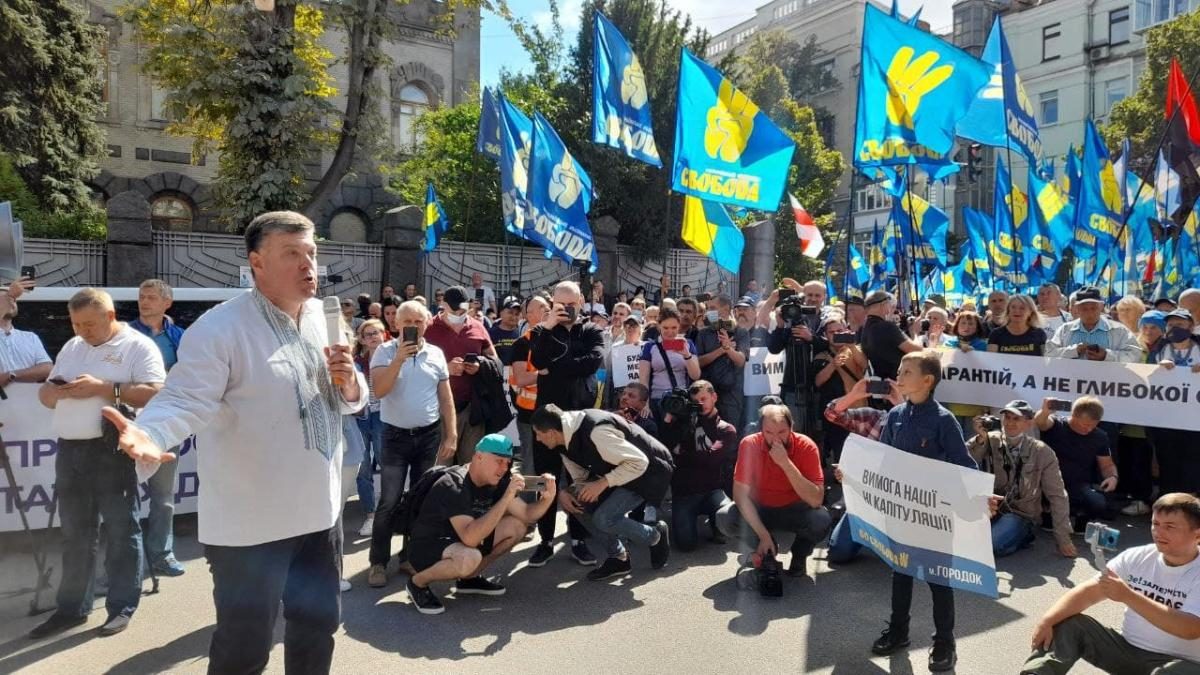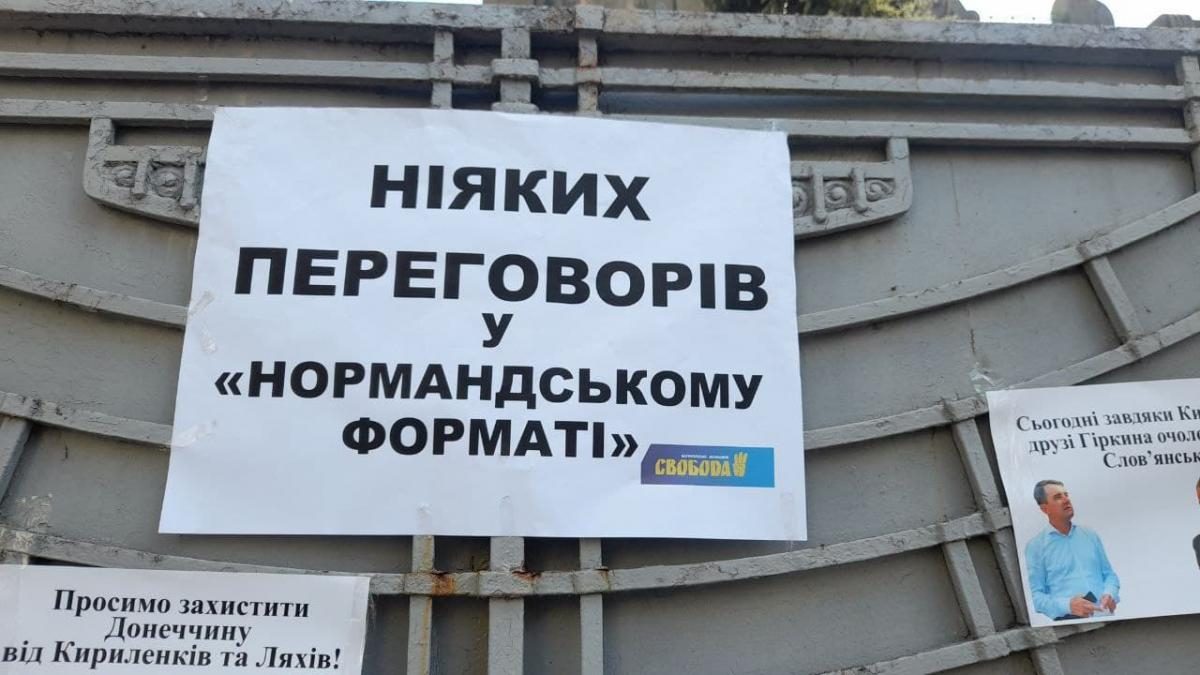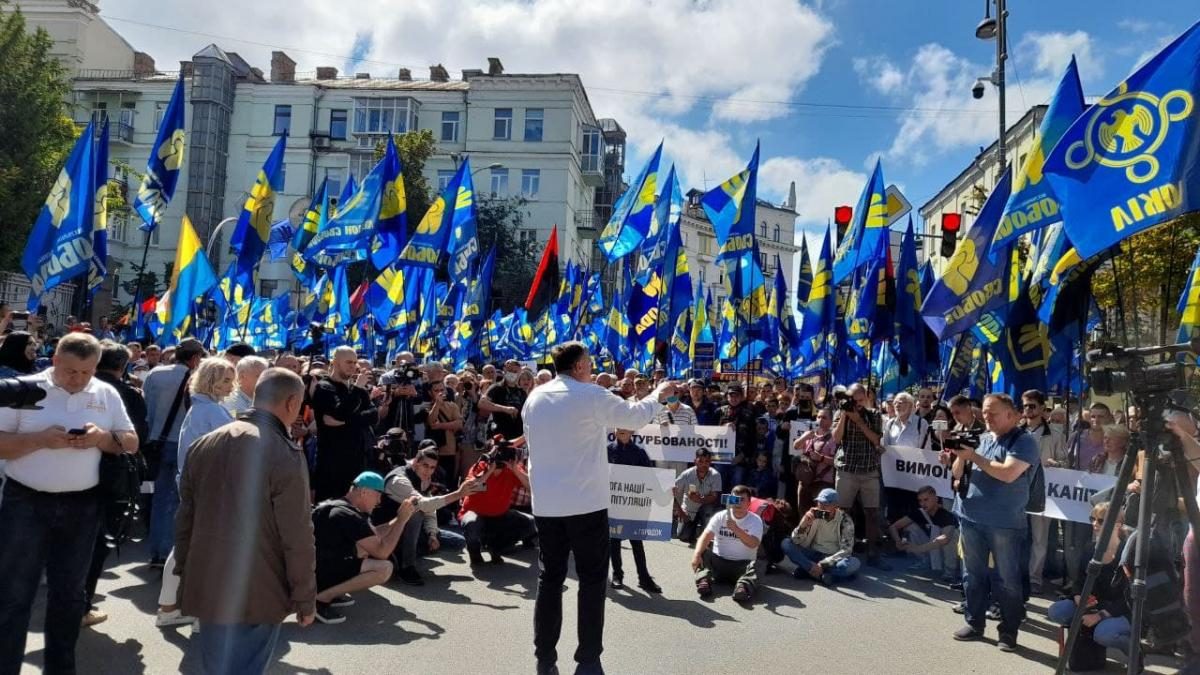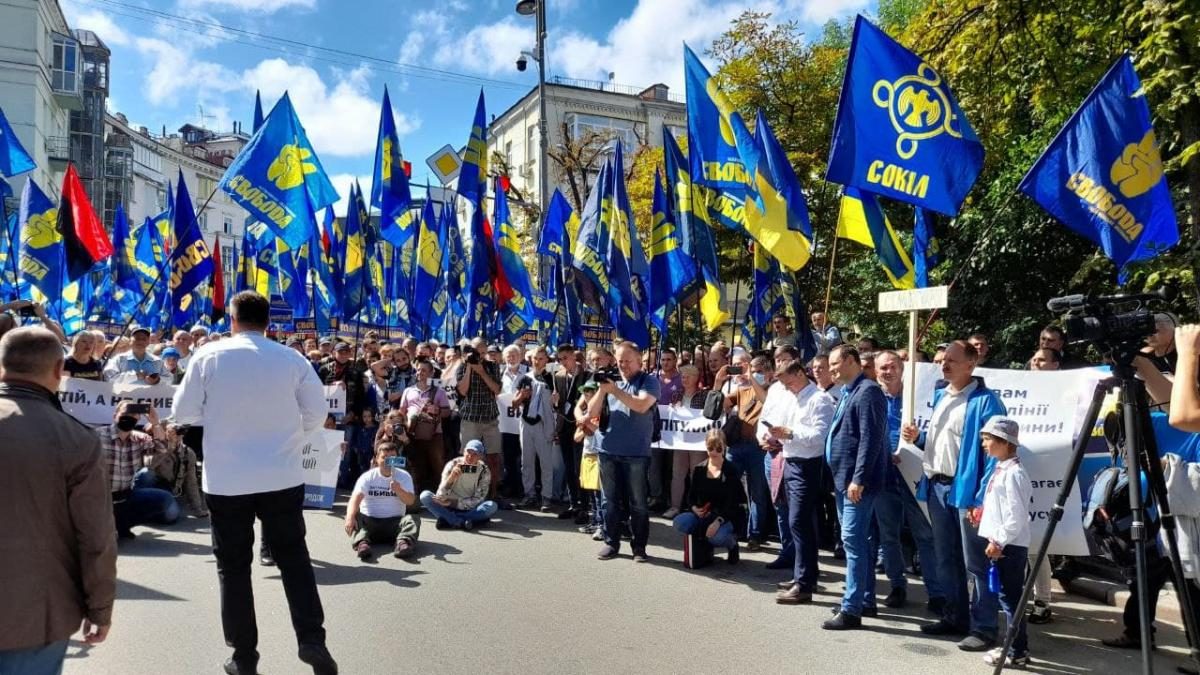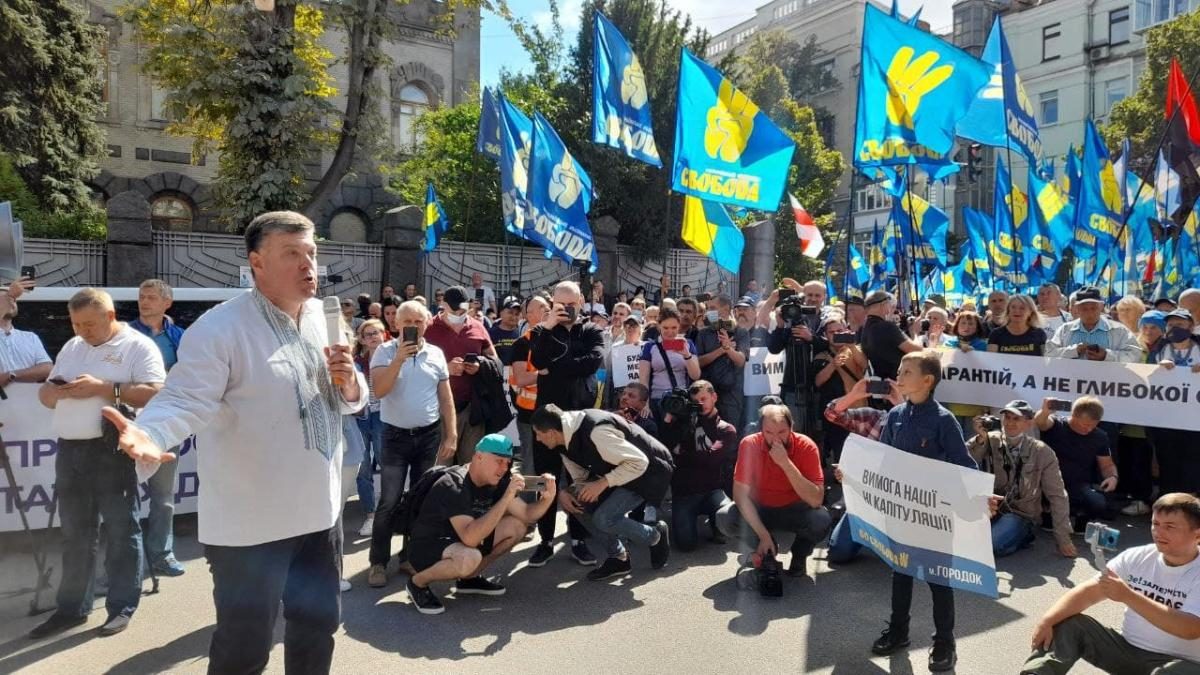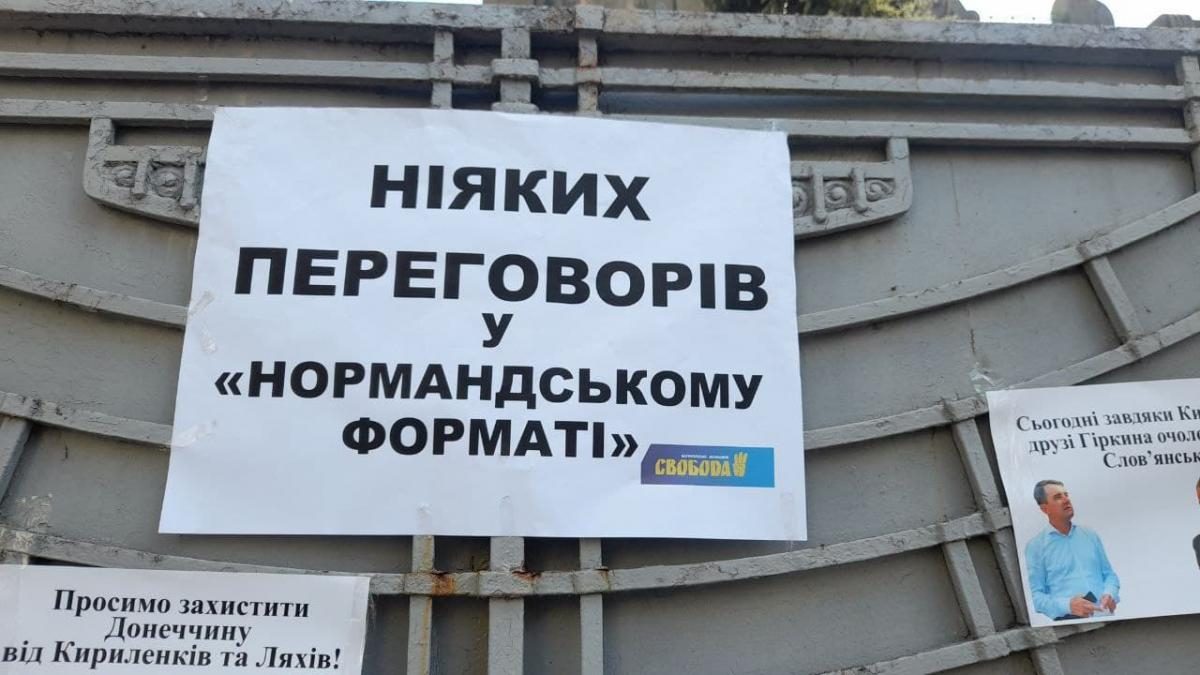 As UNIAN previously reported, relatives of Kremlin political prisoners called on President Volodymyr Zelensky to raise the issue of releasing their relatives at a meeting with US President Joe Biden .
(C)UNIAN 2021