"Obscurantism": propagandist Skabeeva "bombarded" with anger over the Independence Day parade of Ukraine
The Russian presenter desperately tried to criticize the Ukrainians, but her arguments looked ridiculous.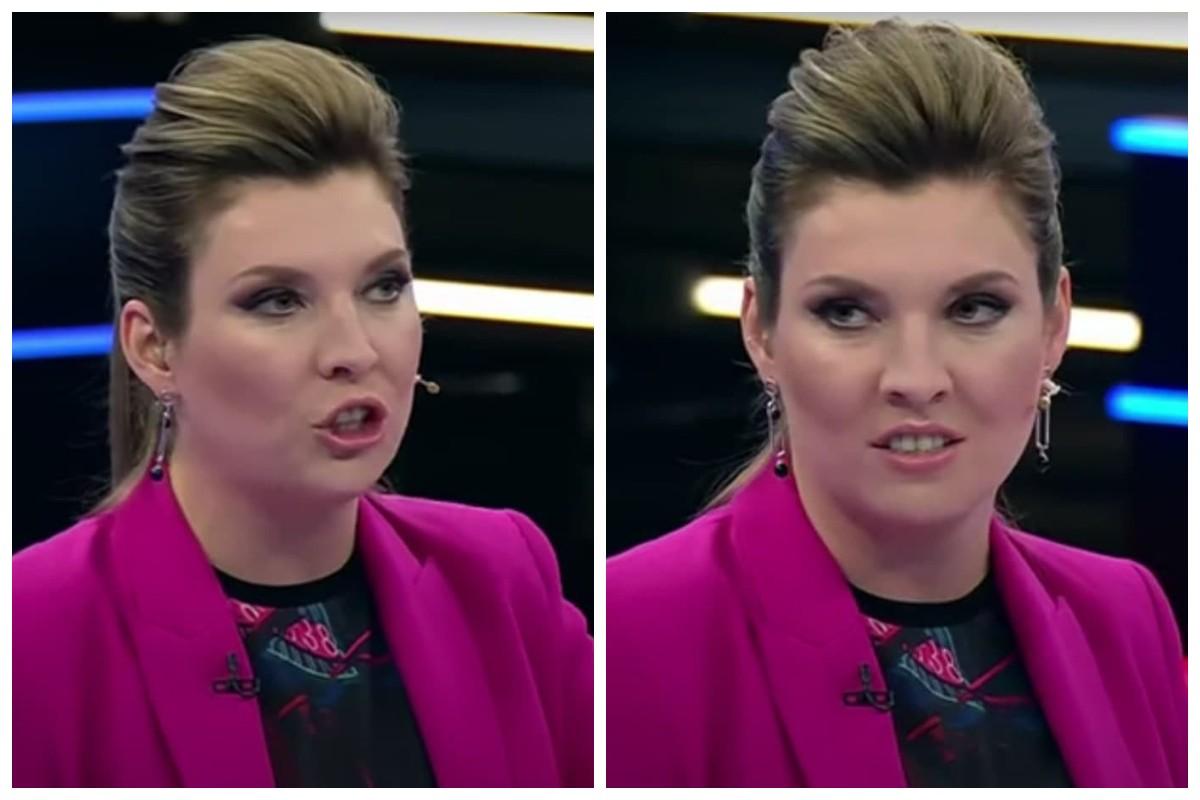 The network advises Skabeeva to "cure nerves" / screenshot from the video
Russia could not ignore the parade in Kyiv, which took place in honor of the Independence Day of Ukraine. Of course, the "glorious cause" was entrusted by critics to the scandalous propagandist Olga Skabeeva, who is known for her tantrums for her disappointing attempts to offend our country.
Skabeeva shared her extravagant thoughts and regular shouts about Ukraine in the Russian propaganda show "60 Minutes".
Yes, the scandalous host called the parade "obscurantism", she tried to touch the President of Ukraine with jokes about his acting past, and most of all she did not like the march of the US military.
According to Skabeeva, the United States sent the most "weak" military to the parade, whom she also tried to offend with inappropriate jokes about their growth. The propagandist also did not like the fact that service dogs were shown at the parade, although this moment fell in the hearts of many spectators of the festive action.
Skabeeva did not like the fact that Zelensky could not hold back his tears at the parade. The propagandist called the expression of feelings an acting production.
Throughout the propaganda show, Skabeeva could hardly contain her anger over the parade. Of course, it was also "bombed" because flags on balloons flew over the occupied territories of Donbass.
The representative of the aggressor country once again tried to drop the blame for the shelling of civilians at the Armed Forces, but she did not succeed.
In general, the Russians do not change anything. Skabeeva threatens Ukrainians that they are "warming up" because of a famous song about Putin, and also criticizes people for their patriotism and open love for their own country. In the network, the issue is rapidly collecting "dislikes", and Skabeeva herself is strongly advised to "cure nerves."
Earlier, UNIAN reported that a Ukrainian sniper shot dead a lieutenant colonel of the Russian army in Donbass.
(c)UNIAN 2021