The propagandist was outraged by the performance of the song during the rehearsal of the parade in Kyiv.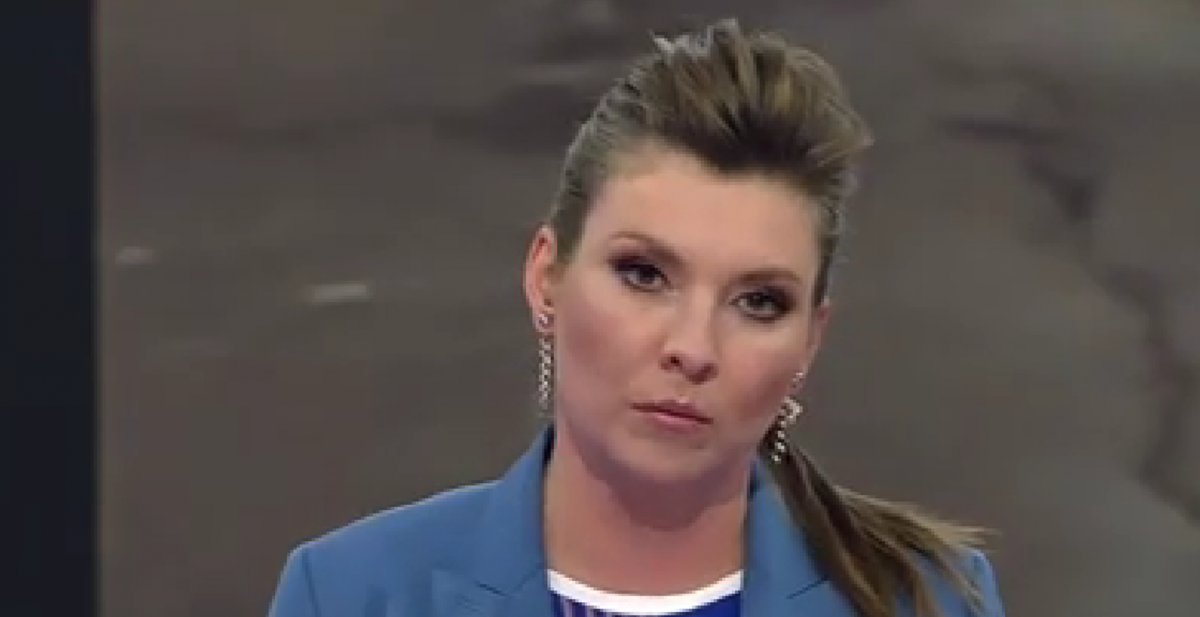 Skabeeva reacted to a song about Putin in the center of Kiev / screenshot
Well-known Russian propagandist Olga Skabeeva could not help but pay attention to the case during the rehearsal of the parade in Kiev, when the military sang a famous song about Putin .
Anatoliy Stefan (Stirlitz), an officer of the Armed Forces of Ukraine, drew attention to this in his Telegram channel .
On the air of her propaganda talk show, Skabeeva called Ukraine a "Taliban", outraged by the performance of a popular song about the president of the aggressor country in the center of Kyiv.
"Russian-Ukrainian relations after this song at the parade of the Ukrainian military – Khan. If all those who insulted the President of Russia and the Russian people right now are not found and not punished publicly. Whether to include this shout in the official part of the parade – is unknown, but the consequences will be ", – said the propagandist.https://www.unian.ua/player/9CmgnIICOn Russian TV, the singing military was called the "Ukrainian Taliban"
As UNIAN reported, during the rehearsal of the military parade for Independence Day in Kiev, the military choir sang the song "Putin x ** lo". Later , new videos of the parade rehearsal in Kyiv from other angles appeared on the Internet .
(c)UNIAN 2021