Putin called the conditions for maintaining gas transit through Ukraine
According to him, for this Russia needs to understand what volumes of Russian gas Europe is ready to buy.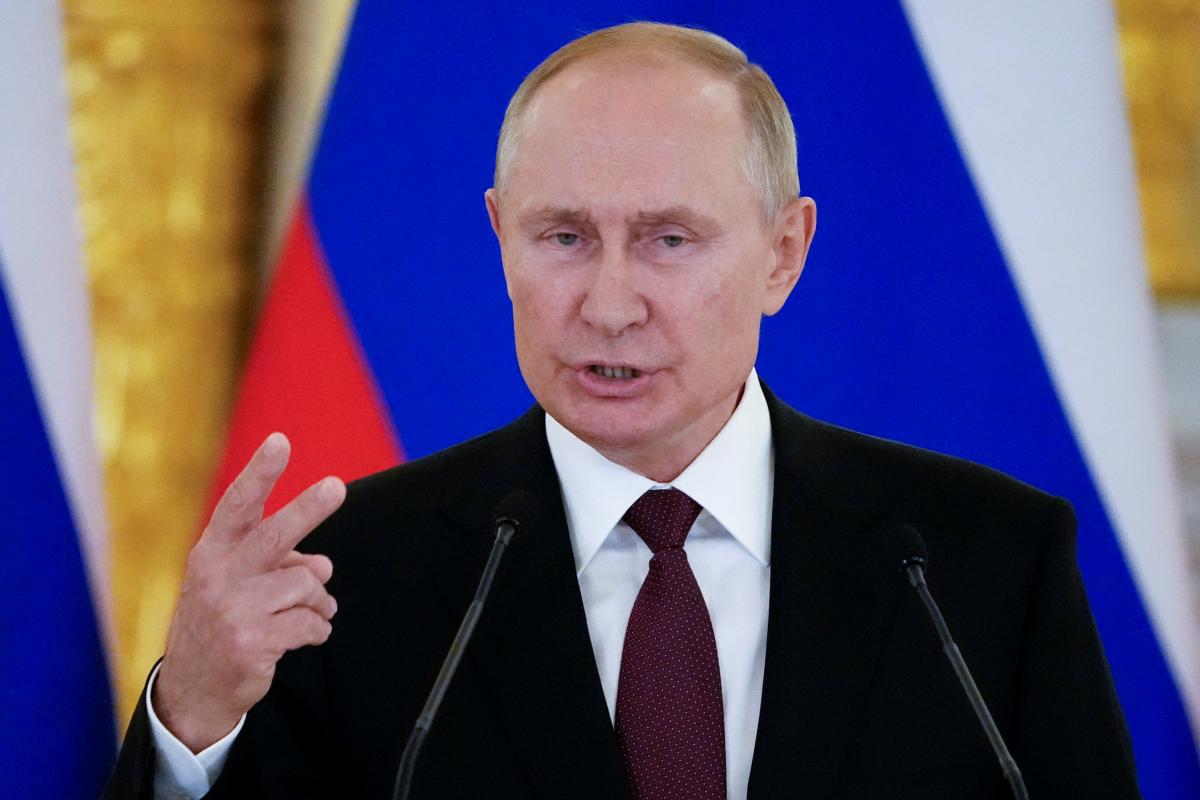 Putin reminded that Merkel "always adhered to the position of continuing gas transit through Ukraine after 2024" / photo REUTERS
According to Russian President Vladimir Putin , Russia is ready to continue transporting gas through Ukraine after the end of the contract in 2024, but the Russian authorities need to understand how long the transit will be extended and to what extent.
He stated this at the final press conference after a meeting with German Chancellor Angela Merkel.
"We are ready to transit gas through Ukraine after 2024, but we need to understand for how long, to what extent. And for this we must get an answer from European partners – how much they are willing to buy from us. We can not sign a transit contract, if we do not have supply contracts with consumers in Europe, "Putin said.
He noted that, given the trends of "green energy" in Europe, the question is – whether there will be any purchase of Russian gas. At the same time, the President of the Russian Federation pointed to the "environmental friendliness" of Nord Stream-2, noting that the Ukrainian gas transit route produces more CO2 emissions.
Putin also reminded that Merkel "has always adhered to the position of continuing gas transit through Ukraine after 2024."
"I have assured that we will fully fulfill all obligations under the transit agreement even after her resignation as chancellor," the Russian president said.
Nord Stream 2: What is known
The Nord Stream 2 project envisages the construction and operation of two branches of a gas pipeline with a total capacity of 55 billion cubic meters of gas per year from the coast of Russia through the Baltic Sea to Germany.
The pipeline operator is Nord Stream 2 AG, founded by Russia's Gazprom. The project is funded by European companies – French Engie, Austrian OMV, British-Dutch Shell, German Uniper and Wintershall.
The gas pipeline is already 99% built.
On July 21, 2021, the United States and Germany reached an agreement on Nord Stream 2 : Washington renounced its intention to impose sanctions on project participants, but the possibility of EU sanctions on Moscow remains if Russia uses the pipeline as an instrument of energy pressure.
The agreement also states the intention to maintain gas transit through Ukraine. Germany has promised to use all the levers to persuade Russia to extend the agreement on gas transit through Ukraine, which expires at the end of 2024.
Ukraine plans to set up a working group to develop a strategy to neutralize threats from the launch of Russia 's Nord Stream-2 gas pipeline .
(c)UNIAN 2021