"Big construction" tested for quality: Formula 3 cars organized races on the H-31 highway
The test drive showed the perfect condition of the road surface of the new road, Ukravtodor said.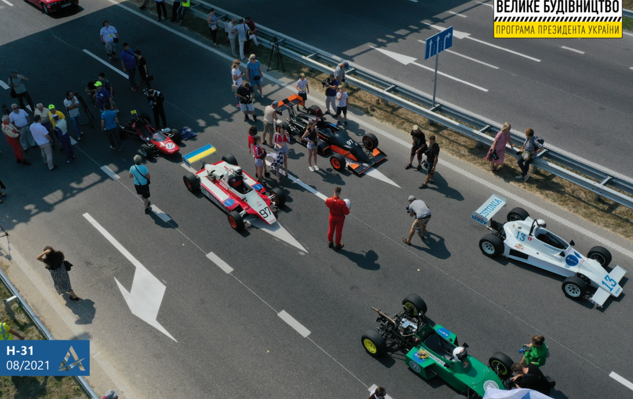 Five racing cars "Estonia" of the "Formula-3" class took part in the races on the section of the highway H-31 Dnipro – Reshetylivka in the Dnipropetrovsk region built during the implementation of the program of President Volodymyr Zelensky "Great Construction". The test drive showed the perfect condition of the road surface of the new road. This was reported by Ukravtodor on its official Facebook page .
Viktor Povarov, Oleksandr Medvedchenko and Volodymyr Gavrylenko, masters of sports and multiple ring race champions, were invited to drive the cars. On Formula 3 cars, they made 3 laps on a section of 14 km.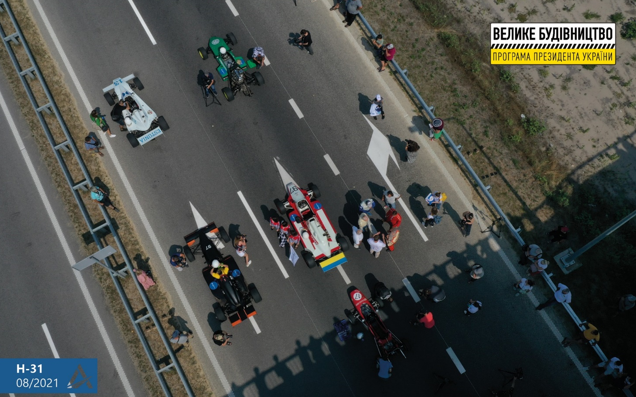 The total length of the new H-31 route will be 137.5 km. In Poltava region its length reaches about 80 km, another 58 km will be built in Dnipropetrovsk region.
Now the contractor is working on the last section with a length of 29.5 km, which runs behind the new bridge across the Dnieper-Donbass canal.
The H-31 highway will be the first autobahn in the history of independent Ukraine, built from scratch. It will have 4 lanes of the first category. Thanks to H-31, the route from Dnipro to Kyiv will be optimal and the fastest.
It will be recalled that Kyrylo Tymoshenko, Deputy Head of the Office of the President and Coordinator of the Great Construction Program, recently announced that the restoration of the new 1,400 km long M-30 Stryi-Izvaryne road connecting the western and eastern regions of Ukraine should be completed by Independence Day .
Author: Ivan Boyko
(c)UNIAN 2021