Diplomats in contact with 12 Ukrainians blocked at military base in Afghanistan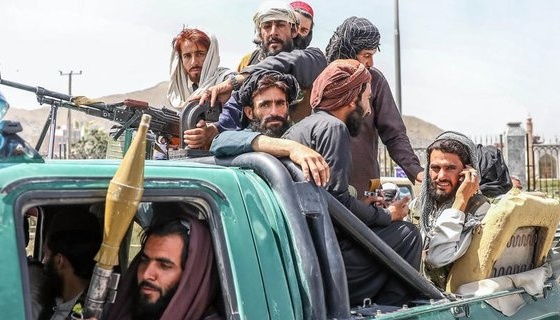 17.08.2021 14:09
Diplomats are in contact with Ukrainians blocked at a military base in Afghanistan and will instruct them on further steps when their evacuation becomes possible, Ukrainian Foreign Ministry spokesperson Oleg Nikolenko has told Ukrinform.
"The Ministry of Foreign Affairs is aware of 12 Ukrainians who currently stay at a military base in Afghanistan. Our embassy keeps in touch with them and will instruct them on further steps as soon as the possibility of their evacuation arises," Nikolenko said.
Earlier, one Ukrainian, who stays at this base, told the LIGA.net news site on the condition of anonymity that 12 Ukrainians who were working under private military contracts had been blocked at a military base in Afghanistan. According to him, Taliban fighters chased the old security guards out of the base, replaced them and do not let Ukrainians leave the base. The blocked Ukrainians yesterday appealed to the Ukrainian Foreign Ministry and the military attache with the request to evacuate them, but the proposed evacuation through Pakistan is currently impossible for them.
According to Nikolenko, as of the morning of August 17, 120 Ukrainians of Afghan descent and their families have expressed their desire to be evacuated from Afghanistan, and the Ukrainian Foreign Ministry is currently in contact with them.
Early on August 15, Taliban fighters entered Afghanistan's capital, Kabul, virtually unopposed. The Taliban have said they control all of Afghanistan.
The spokesman for the Taliban's political office, Mohammad Naeem, said the war in Afghanistan was "over" and added that no diplomatic organization had been targeted.
Ukrainian President Volodymyr Zelensky announced that a Ukrainian plane had flown 80 people, including eight Ukrainians, out of Kabul.
(c)UKRINFORM 2021