The "People's Servant" explained why Merkel will not stay for the summit of the "Crimean platform" in Kiev
The Chancellor of Germany will visit Kyiv on August 22, the day before the first summit of the Crimean Platform.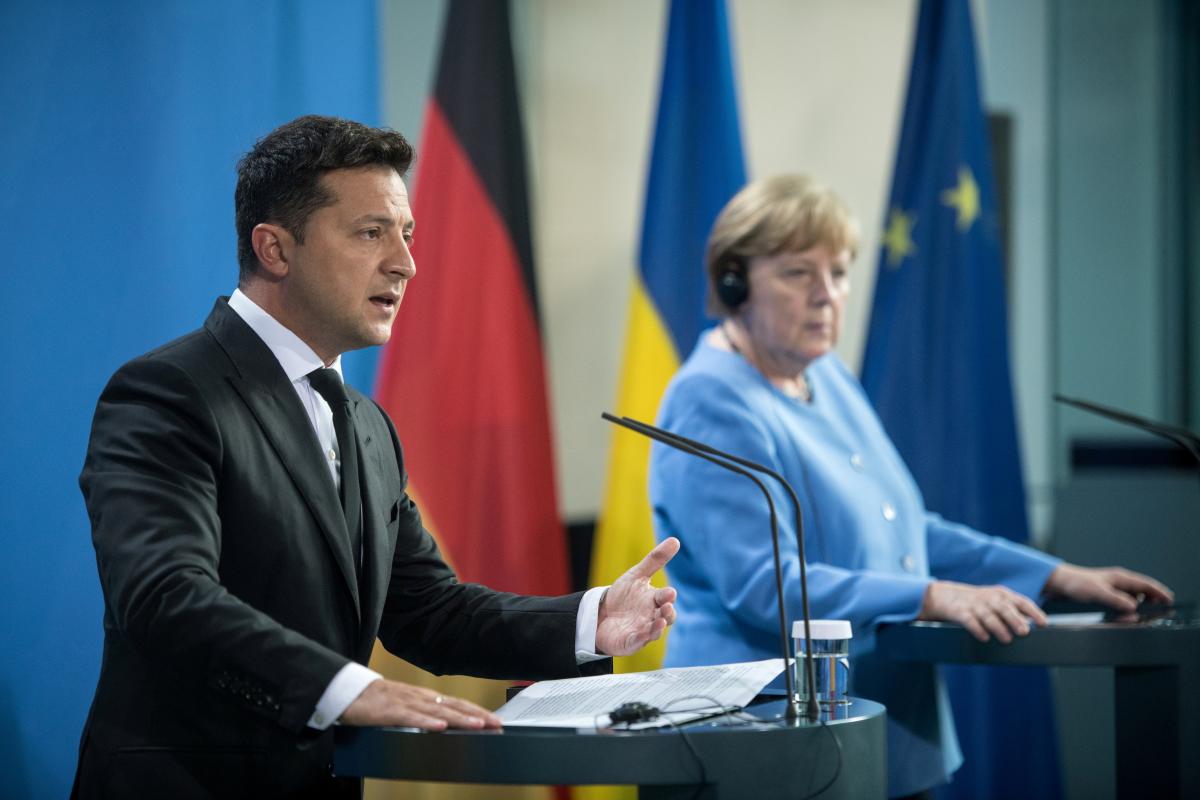 Merkel will meet with Zelensky in Kyiv / photo by REUTERS
German Chancellor Angela Merkel will visit Kyiv on August 22, but will not attend the Crimean Platform summit the next day.
As Iryna Vereshchuk, a People's Deputy from the pro-government Servant of the People faction, explains, there is no "betrayal" in this – Merkel's participation in the summit does not depend on whether the visit is successful. The deputy told about it on air of 24 channels .
"Everything is written by the hour. She can't stay the way she wants to, looking at the success of the visit. Emotions are superfluous here," says the "servant of the people."
She also denied that Merkel's absence in the West could be linked to pressure from Russia.
"And the fact that she will be in Ukraine on August 22? Do you really think that it depends on where she will be on August 23, or she will be pressured? Of course not," said Vereshchuk.
Vereshchuk called the thesis that Russia could put pressure on Merkel down-to-earth and categorically rejected such a possibility.
(C)UNIAN 2021