Afghans evacuated to Ukraine have sought political asylum
So far, 9 Afghan citizens have applied for asylum.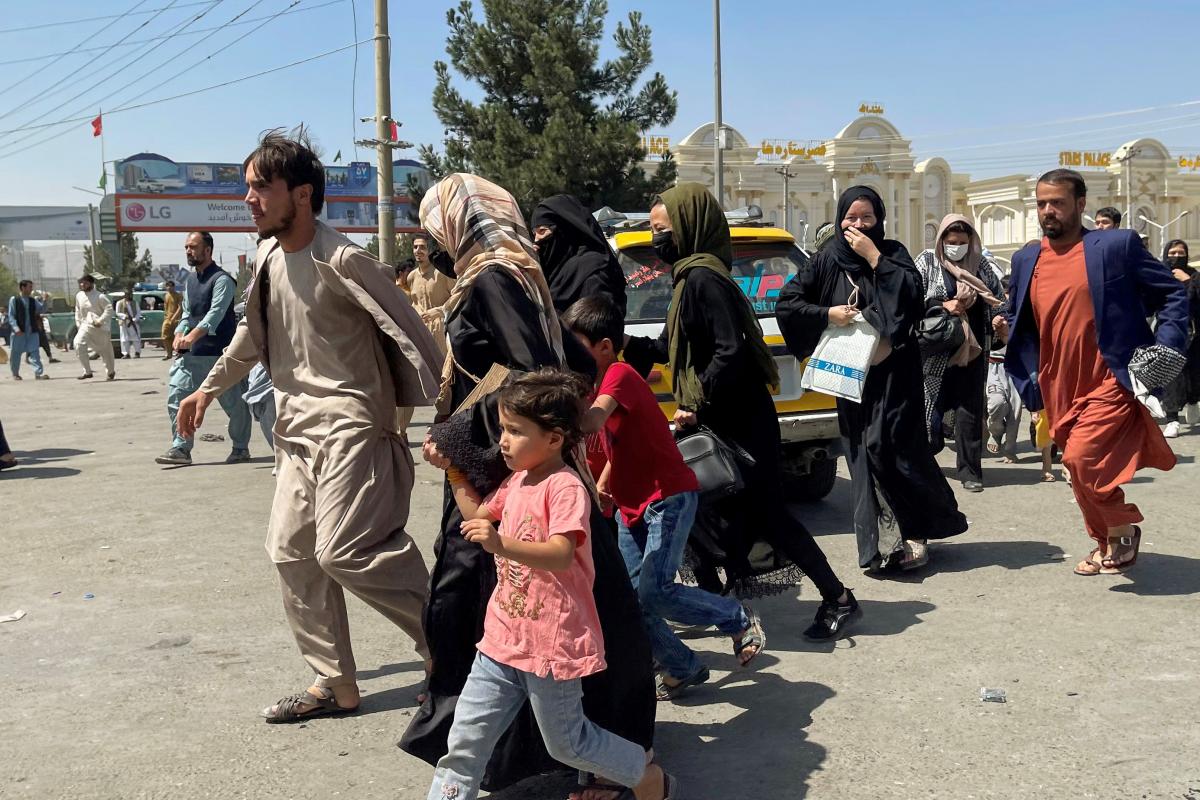 Ukraine has granted asylum to fleeing Afghan citizens / photo by REUTERS
Some Afghans, who were evacuated by a special flight from Afghanistan-occupied Afghanistan , are asking for asylum in Ukraine.
This was announced in a comment to UNIAN by the spokesman of the State Border Guard Service of Ukraine Andriy Demchenko.
He recalled that Ukraine had evacuated 79 people from Kabul , including citizens of Ukraine, Belarus, Tajikistan, Croatia, the Netherlands and Afghanistan (Afghan citizens were the majority of those who arrived).
"If we talk about the citizens of Ukraine, it was the evacuation of our citizens, and as for foreigners, they are those who turned to Ukraine for help in their deportation from Afghanistan," Demchenko said.
"Within the competence of the State Border Guard Service, our staff at the airport provided border control measures for all arrivals. Those who had proper passport documents – they were immediately allowed into Ukraine, some foreigners – it is worth talking about Afghan citizens – flew to different countries. 9 citizens of Afghanistan applied for refugee status during the border control measures. representatives of the Migration Service, who will deal with them in the future, including their placement, "the spokesman said.
According to the Ministry of Foreign Affairs of Ukraine, there are still up to 50 Ukrainians left in the Islamist-occupied country .
Afghanistan in Taliban power
On August 15, the Taliban announced the seizure of the entire territory of Afghanistan .
Afghan Interior Minister Abdul Satar Mirzakwal said in a video message that the capital would be handed over to the Taliban peacefully.
It has also become known that Taliban representatives will discuss preparations for a change of government at the presidential palace in Kabul.
Also on August 15, Afghan President Ashraf Ghani resigned and flew to Tajikistan.
(c)UNIAN 2021