Ukrainian-U.S. Antares rocket launched carrying Cygnus cargo spacecraft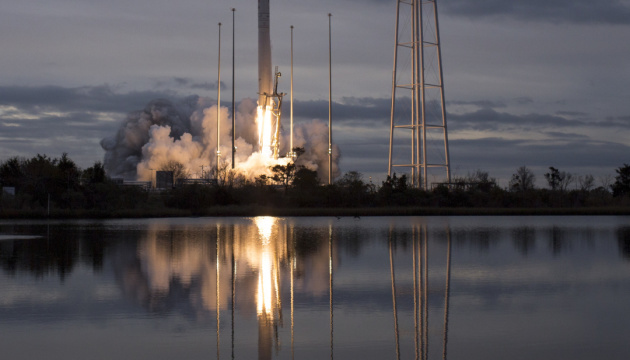 11.08.2021 10:00
NASA and Northrop Grumman have launched a Ukrainian-U.S.-made Antares launch vehicle carrying the Cygnus spacecraft to deliver supplies to the International Space Station.
That's according to Ukrinform.
The Antares leaped off the launch pad at Wallops Flight Facility in Virginia at 18:01 local time on August 10.
The spacecraft's payload of 3,720 kg includes research materials, ISS equipment, and crew supplies.
This is the 16th time the Antares rocket brings Cygnus to orbit.
Cygnus is expected to arrive at the International Space Station on Thursday, August 12, at 13:10 Kyiv time.
Memo
The Antares rocket's first stage was designed by Ukraine's SE Pivdenne and produced by VO PMZ in cooperation with Hartron-ARKOS (Kharkiv), Kyivprilad (Kyiv), Hartron-YUKOM (Zaporizhia), CHEZARA, RAPID (Chernihiv), and other companies.
The launch vehicle was contracted by Northrop Grumman Corporation (USA).
(c)UKRINFORM 2021