Merkel will visit Ukraine: the date and topics of the talks were announced in the OP
During the visit, issues related to peace talks in Donbass will be discussed, said an adviser to the head of the Zelensky Office.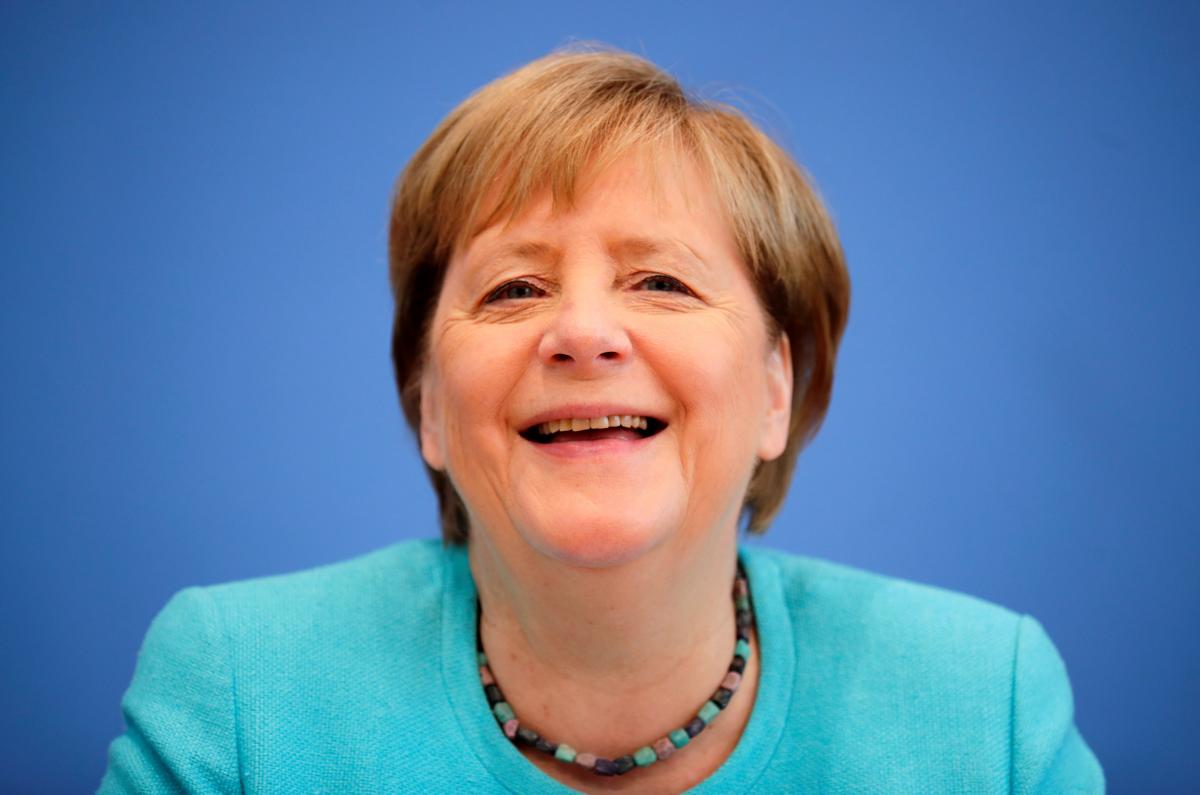 Angela Merkel will arrive in Ukraine on August 22 / photo by Reuters
German Chancellor Angela Merkel will pay a visit to Ukraine on August 22 to meet with Ukrainian President Volodymyr Zelensky.
Mykhailo Podoliak, an adviser to the head of the Office of the President of Ukraine, stated this in a comment to an UNIAN correspondent.
"Angela Merkel's visit to Ukraine will take place on August 22, which has already been confirmed by the German side. Now the visit is being prepared at the working level," the interlocutor said.
There is no doubt in the OP that it will be "very meaningful."
"The thematic content of the visit is quite transparent. These are both issues related to peace talks in Donbass and issues related to security in a broader sense, including in the gas sector," Podoliak said.
Angela Merkel has already arrived in Kyiv on official visits.
Earlier, Vladimir Zelensky and Angela Merkel met in the German capital Berlin on July 12 and discussed the Nord Stream-2 gas pipeline.
The Ukrainian leader noted that the pipeline is a potential threat to the security of our country.
It should be noted that Germany is participating in the peaceful process of resolving the situation in Donbass – is a member of the Normandy format of negotiations (Berlin, Kiev, Paris, Moscow).
Author: Konstantin Goncharov
(C)UNIAN 2021