The ex-people's deputy at first epic ran away from investigators, and then came to them in a Batman suit (video)
Investigators tried to hand over the suspicion to the ex-people's deputy, write in social networks.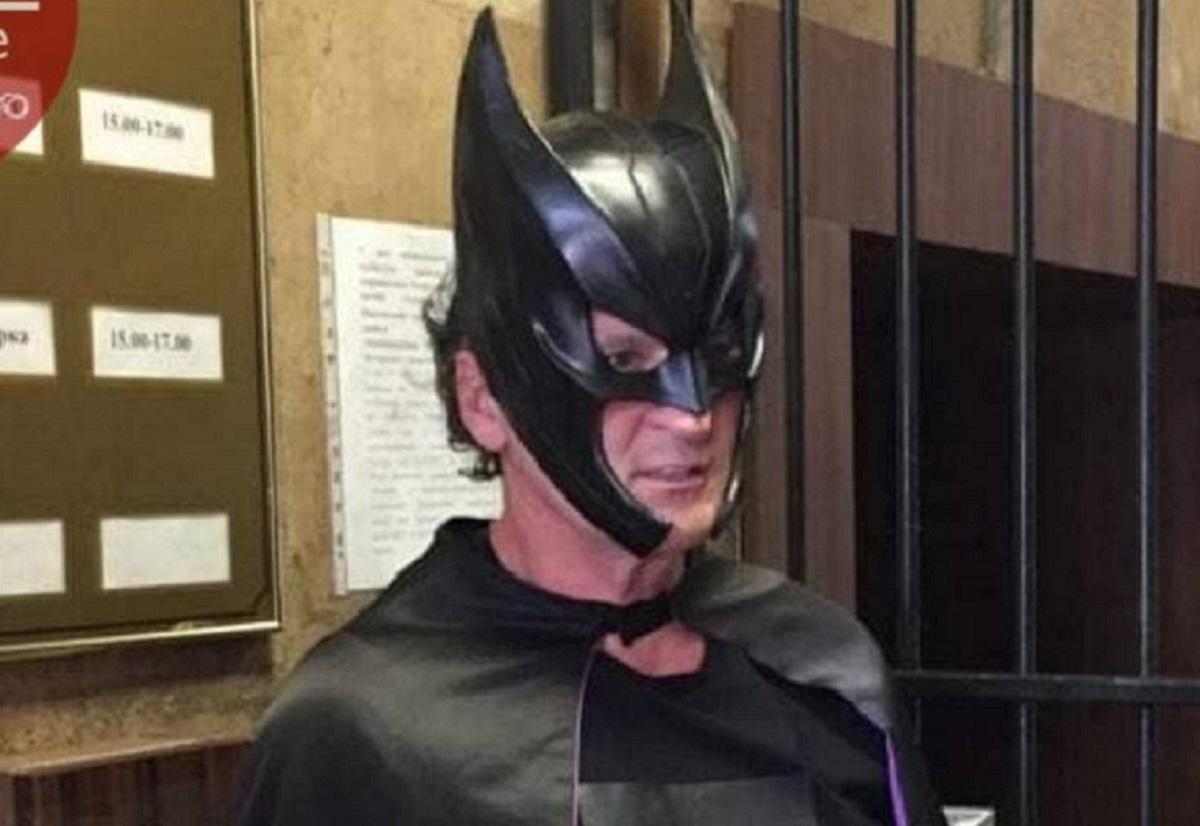 The video with Balashov also features Catwoman / Screenshot
Businessman and former MP Gennady Balashov came for questioning to law enforcement in a Batman suit.
The video was spread on the social network by the ex-people's deputy himself.
Balashov, dressed in Batman's clothes and mask, said he had arrived at the Pechersk regional branch to "save the city from corruption," accusing the prosecutor and investigator of "pulling an owl on a globe."
A woman-cat also appears in the video with Balashov.
Screenshot
"The conflict with the big worms continues," he told a tax police official at the exit.
Neither the investigator nor the tax officer reacted to the insults from the ex-people's deputy.
This was preceded by Balashov's escape from law enforcement officers, who tried to hand him over to the suspect. Eyewitnesses of the event shot the video and posted it on August 4.
The businessman tried to deceive the investigator and fled the room, knocking on the militiaman's door. The chase lasted only a few minutes, after which the ex-people's deputy got into a car and went in an unknown direction.
On August 5, a detailed video appeared of  Balashov being stopped again by investigators to declare him a suspect. In order for the ex-People's Deputy not to run away, as last time, the representative of law enforcement agencies blocked the exit of Balashov's car and began to read the text of the message. In response, he ran into a curse: "Here you are, Duke. I'm such a 23-year-old pirate, bl * t… You're going to fuck.
https://t.me/KyivOperativ/79226
What is he suspected of
Balashov is accused of intentional destruction or damage to cultural heritage sites. We are talking about the construction of a high-rise building in the buffer zone of the Sophia of Kyiv and Kyiv-Pechersk Lavra, which is protected by UNESCO.
(C)UNIAN 2021