The network showed how Belarusian border guards with shields drive illegal immigrants to Lithuania (video)
In Lithuania, there is an emergency regime due to illegal migrants who have invaded the territory of neighboring Belarus.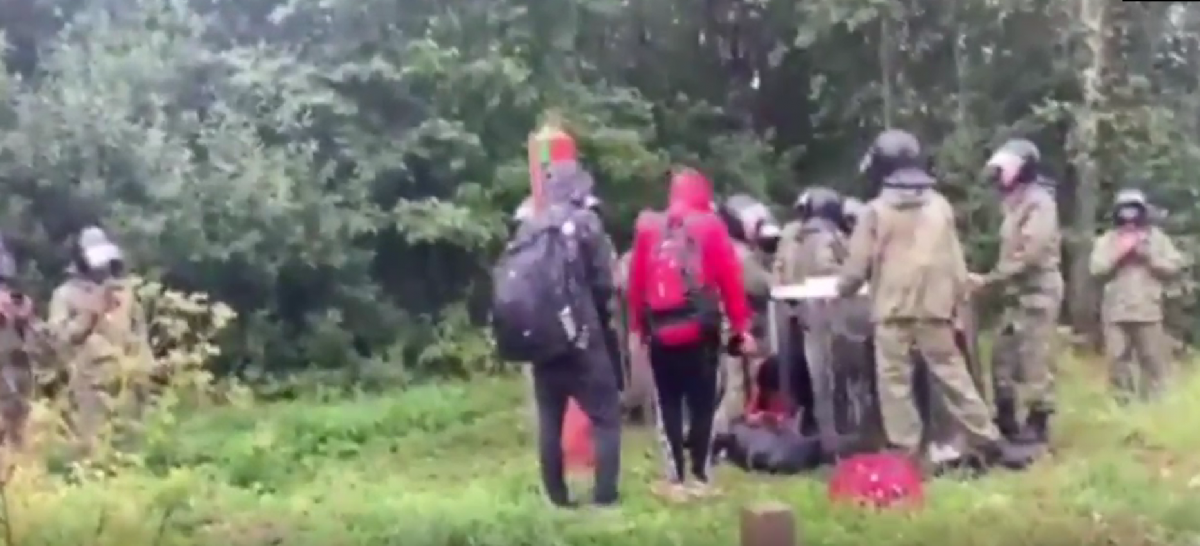 Published video with migrants / screenshot
A video shot in the neutral zone on the border between Lithuania and Belarus has appeared . It shows Belarusian border guards "armed" with shields refusing to let illegal migrants back into their territory.
The recording was published by the opposition Telegram channel " Belarus of the Brain " on Thursday evening. The migrants themselves simply stand in neutral territory between the two countries.
"It will be recalled that the terrorist regime assures migrants that they are crossing the border legally because they have a visa, which pushes them to commit a crime," the statement said.https://t.me/belamova/20838?embed=1
Lithuania and Belarus: the problem of migrants
There is an influx of illegal migrants in Lithuania. In early July, the republic declared a state of emergency , and construction of a fence began at the border, which is planned to be further strengthened.
Lithuania blames Minsk for the migration crisis . In turn, the Belarusian authorities have already stated that they are coping with the border protection to the proper extent.
In late May, Lukashenko said his country was a barrier to the smuggling of drugs and illegal migrants to Lithuania, through which illegals continue to travel to Europe, but given Western political pressure, Minsk may consider continuing to do so.
Mr Lukashenko later said he would not turn the country into a "septic tank" for illegals, and Minsk was dealing with the issue of illegal migration "just as much as it is necessary, profitable and financially possible".
(C)UNIAN 2021