Russian Su-35 started firing "on the machine gun" and fell to the ground (video)
After takeoff, the aircraft was blocked from firing ammunition.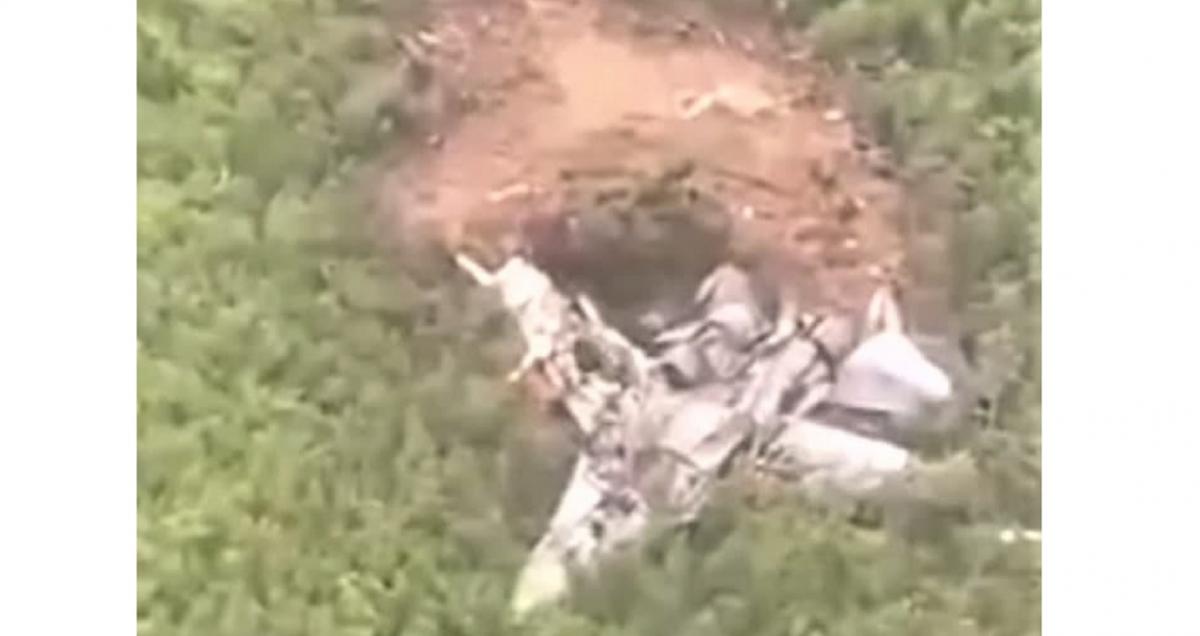 Previously, the plane's engine failed. / t.me/bmpd_cast
A Su-35 fighter of the 23rd Aviation Regiment of the Russian Federation crashed in the Khabarovsk Territory due to an incorrectly set switch for shooting traps in the "Automatic" position.
This was reported by the Russian edition of Izvestia .
The incident occurred during training flights. Previously, the plane's engine failed. The pilot managed to leave the cabin on a catapult.
According to the Telegram channel of the Center for Analysis of Strategies and Technologies, the aircraft crashed 50 km from the village.
(C)UNIAN 2021