Militants suggested inhabitants of Donetsk to mow a grass near "Donbass Arena"
The occupiers admitted that they did not have their own resources to clean the park near the stadium.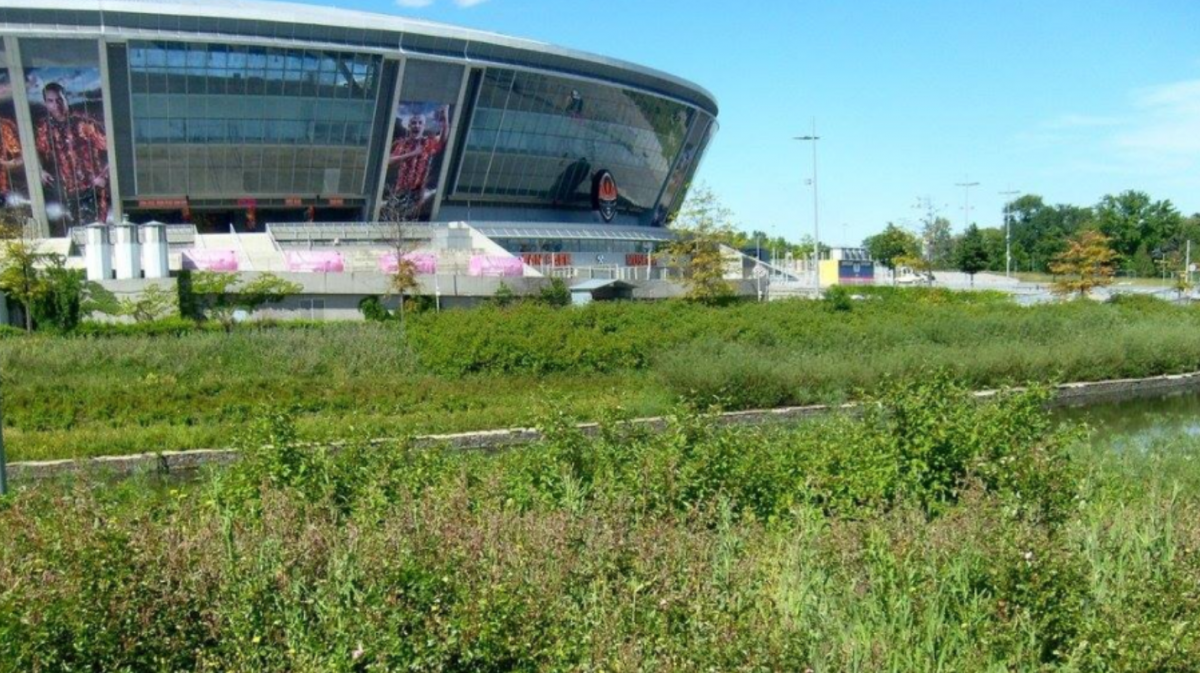 "Donbass Arena" is overgrown with grass and weeds / photo facebook.com/den.kazansky
The DNR militants, who occupied part of Donbass, are proposing to Donetsk residents to tidy up the park near the Donbass Arena stadium, which is overgrown with weeds and in decline .
About it write " News of Donbass " with reference to "the head of public chamber" DNR "Alexander Kofman who suggested to organize the corresponding subbotnik.
According to him, the militants currently do not have the resources to clean the park.
"Now I want to involve the same guys that by joint efforts, having thrown a citywide call, to put in order on" Donbass Arena ": to mow a grass and to put there an order", – the representative of fighters declared.
As UNIAN reported, the territory of "Donbass Arena" in occupied Donetsk is declining. The stadium was overgrown with weeds and the trees were dry. Nobody takes care of the stadium. Everything was overgrown with grass and ragweed. In addition, the trees that were once planted here have already dried up.
(C)UNIAN 2021