The Russians nearly destroyed the ISS: details of a dangerous incident
The new Russian module suddenly turned on and deployed the International Space Station.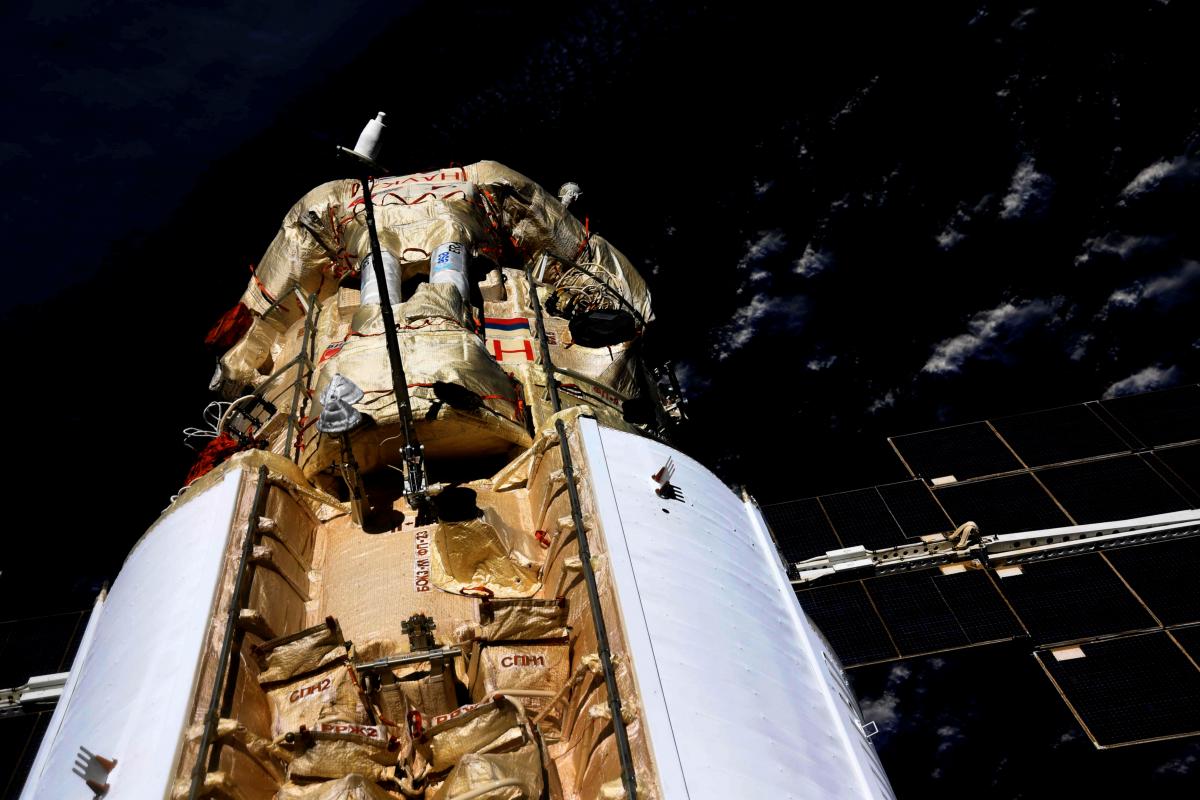 Module "Science" before docking with ISS / photo REUTERS
The Russian module "Science" almost destroyed the work of the entire International Space Station – after docking in the spacecraft engines went unplanned.
This was reported by NASA.
The incident occurred at about 19:45 outside Kyiv. The US Aerospace Agency notes that the module's engines turned on "unintentionally and unexpectedly."
The turbines were soon shut down, but the ISS's orientation in orbit shifted by 45 degrees. The crew returned the station to its original position, and now all ISS systems are functioning normally.
"Crew members are safe. Their schedule today will focus on efforts to restore the station's position after an unexpected loss of orientation caused by the operation of the engines of the Russian module" Science ", – said NASA.
Module "Science": what is known
Roscosmos launched Nauka from the Baikonur Cosmodrome on July 21, and eight days later the module docked with the ISS.
The Russians claim that the purpose of the module is applied research and experiments. In addition, the module is equipped with a toilet and a cabin for the third crew member of the Russian Federation.
However, the incident with "Science" is not the only one that put the ISS crew in danger because of Russia. For example, a crack was found in the Russian segment , through which the pressure at the station dropped.
(C)UNIAN 2021