"If I survive, the road to Ukraine": 66-year-old political prisoner wrote a poignant letter to Zelensky
She asks the President of Ukraine at the talks in the "Norman format" to obtain from Russia the release of Ukrainian hostages and political prisoners.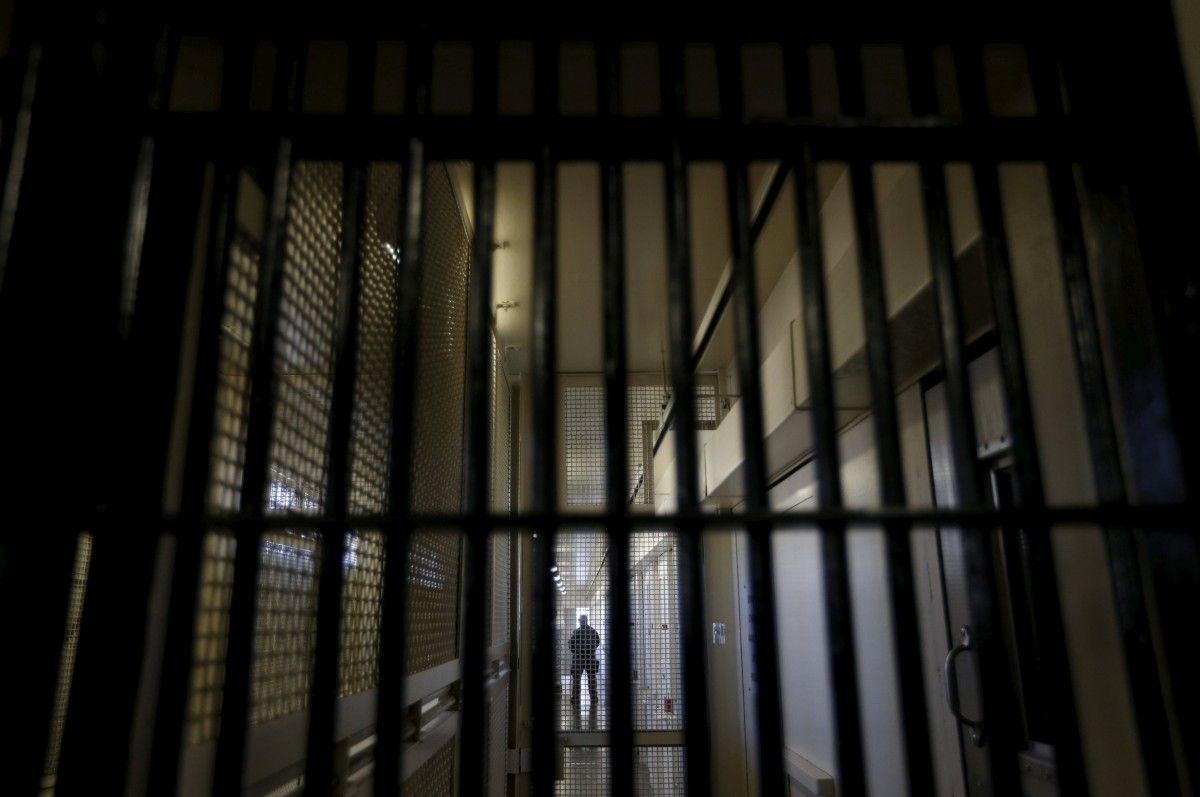 Galina Dovgopol accused of allegedly collecting secret military information in favor of Ukraine / REUTERS
Ukrainian Halyna Dovhopola, who was illegally arrested in the occupied Crimea and later illegally transferred to the territory of the Russian Federation, wrote a letter to President of Ukraine Volodymyr Zelensky .
Dovgopola's letter was published on the social network Facebook by Ukrainian director and former Kremlin political prisoner Oleh Sentsov.
"If I survive (still age), then my road is only to Ukraine. I do not want to go to the Crimea, I can no longer see how it rots now. I watch the news on TV, filter … Soon Normandy format, remind ZV . (to President Vladimir Zelensky – UNIAN) to include questions of an exchange. Ours here very much hope ", – Dovgopola wrote.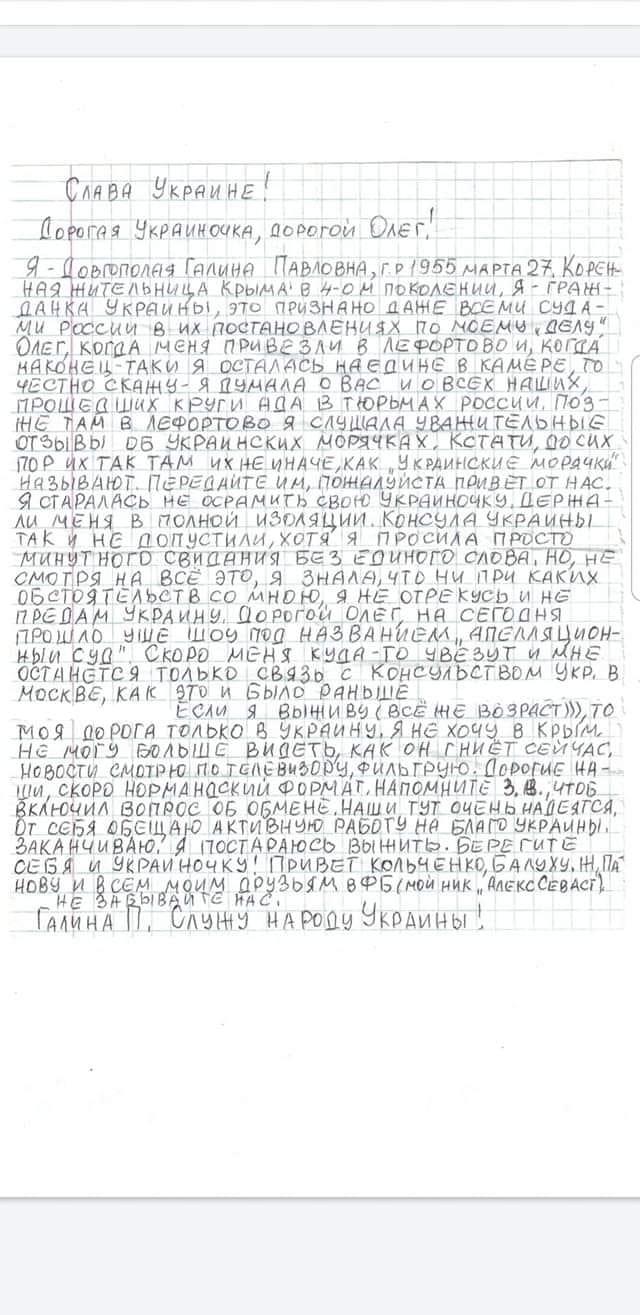 facebook.com/oleg.sentsov
What is known about the imprisonment of Dovgopola
In November 2019, the FSB of the Russian Federation announced the detention of a "Russian citizen" on the territory of the temporarily occupied Sevastopol on suspicion of "treason."
Halyna Dovhopol, born in 1955, is accused of allegedly collecting secret military information for the Main Intelligence Directorate of the Ministry of Defense of Ukraine.
She was later arrested and illegally transferred from the occupied Crimea to Russia to the Lefortovo pre-trial detention center in Moscow.
(C)UNIAN 2021