Republicans are demanding the lifting of sanctions that the Biden administration has imposed on Nord Stream-2.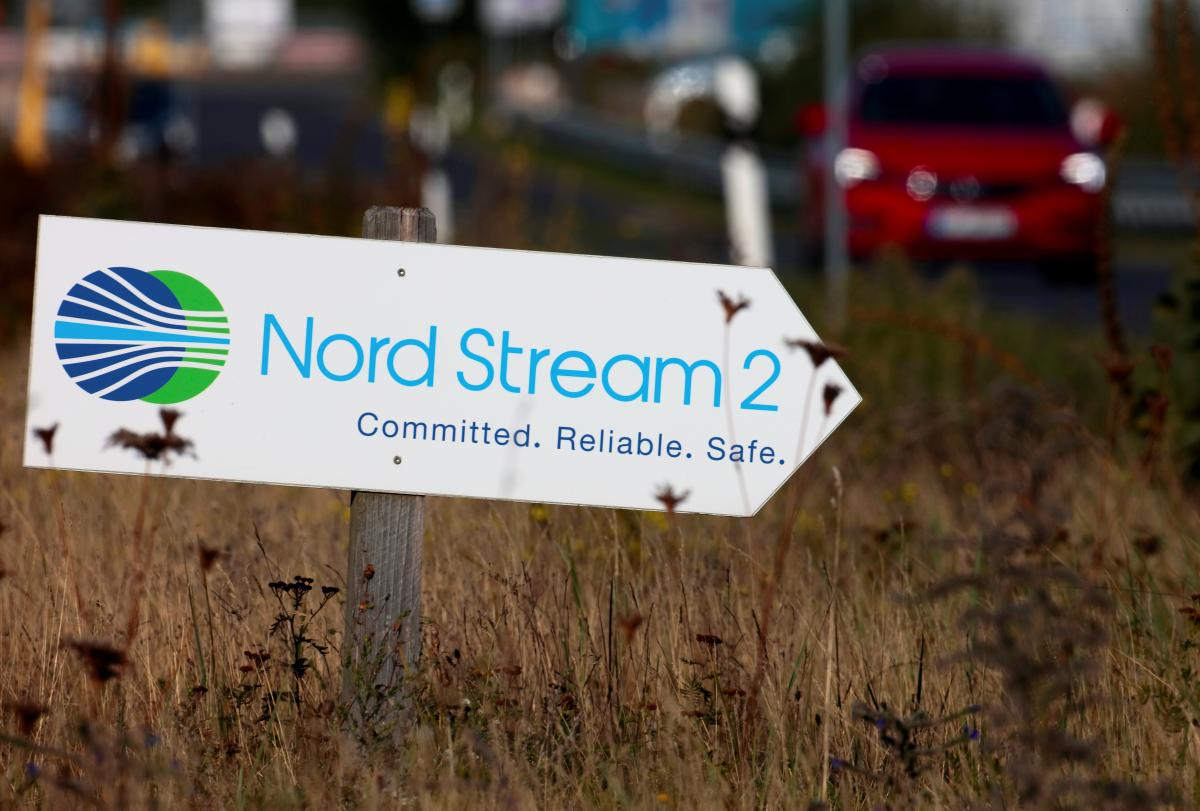 NORTH STREAM-2 / REUTERS illustration
A group of Republican senators is demanding that US President Joe Biden impose new sanctions on Russia's Nord Stream-2 gas pipeline .
This is stated in a letter to the US Treasury Secretary, reports Bloomberg .
"The Nord Stream-2 natural gas pipeline directly harms the national security interests of the United States, as well as our allies and partners," the senators said in a letter to Finance Minister Janet Yellen.
"If the project is completed, it will increase Vladimir Putin's malicious influence on Europe, endanger Ukraine and encourage Russia to continue aggression," the letter said.
Republicans are demanding the lifting of sanctions that the Biden administration has imposed on Nord Stream-2.
They are threatening to block Brian Nelson and Elizabeth Rosenberg from being nominated for sanctions at a hearing in the Banking Committee.
"We urge you to change course on Nord Stream 2 and join us in protecting the Congress of European allies and partners from malicious Russian aggression," the letter said.
All 12 Republican members of the Senate Banking Committee signed.
In the evening of July 21, it became known that agreements had been reached between the United States and Germany on the launch of Nord Stream 2 without the imposition of US sanctions.
Under the terms of the agreement, the parties promise to control Russia's actions so that it does not use Nord Stream-2 for its own political purposes.
Germany undertakes to use all available means of influence to make it possible to extend the agreement with Russia on gas transit through Ukraine for up to ten years. Negotiations on this issue should begin as soon as possible, but no later than September 1.
Germany and the United States will encourage and support investments in a green fund for Ukraine of at least $ 1 billion.
However, Ukraine did not like it. Together with Warsaw, Kyiv issued a joint statement reminding the countries of Russia's crimes in Europe, including the occupation of Donbass and Crimea. According to diplomats, the EU's decision will only exacerbate Russia's actions.
In addition, Kuleba noted that Ukraine wants stronger wording on its security in the Agreement. The Foreign Minister also criticized that Kyiv was not involved in the preparation of the text of the document.
The Nord Stream 2 project envisages the construction and operation of two branches of a gas pipeline with a total capacity of 55 billion cubic meters of gas per year from the coast of Russia through the Baltic Sea to Germany.
The construction of the gas pipeline bypassing Ukraine was planned to be completed by the end of 2019 together with the already existing Nord Stream-1.
Its construction was suspended due to US sanctions against contractors, but resumed in February 2021. Nord Stream 2 AG decided to complete it on their own.
(c)UNIAN 2021