Tikhanovskaya met with Biden in the United States: what they were talking about
The parties discussed political events in Belarus.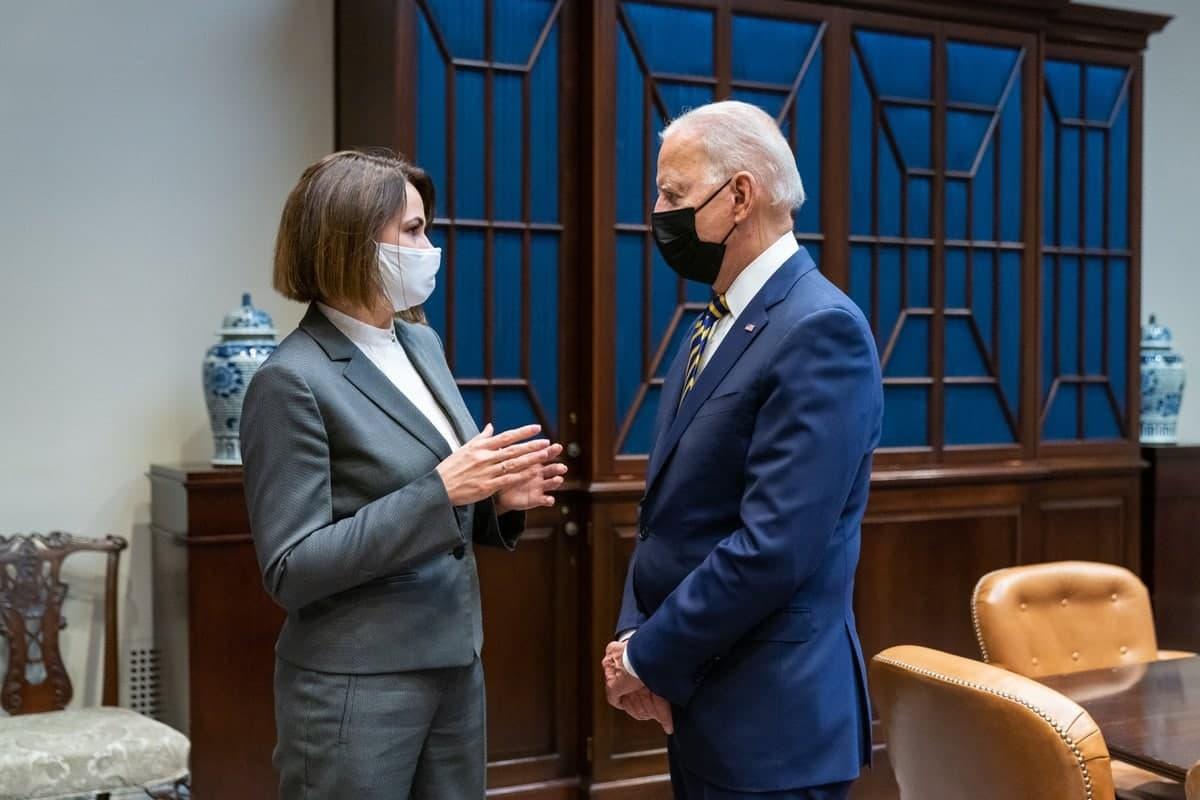 Oppositionist says protests in Belarus "unrelated to geopolitics" / photo: White House
Belarusian opposition leader Svitlana Tikhanovskaya met with US President Joe Biden at the White House.
She reported about it in Telegram .
The parties discussed political events in Belarus.
According to Tikhanovskaya, it was, in particular, about resolving the crisis through free elections of the President of the Republic and a key role in establishing a dialogue with Lukashenko by UN and OSCE representatives.
The opposition also said that the protests in Belarus "are not related to geopolitics. It is a democratic choice of Belarusians, and the moral duty of the United States is to support us."
Tikhanovskaya insists on the release of all political prisoners and the non-recognition of Lukashenko's decisions.
News is updated…
Protests in Belarus erupted in August 2020 – people took to the streets in connection with the rigging of the presidential election by Alexander Lukashenko. Demonstrators demanded a second ballot. The wave of protests was led by the wife of oppositionist Serhiy Tikhanovsky, Svitlana.
In response, security forces dispersed the action. Hundreds of people were injured in the clashes, and human rights activists reported the dead.
Political persecution continues in the country. In particular, there is pressure on human rights organizations and independent media. A number of countries around the world do not recognize Lukashenko's status as president.
And on May 23 this year, Lukashenko ordered to land a passenger plane at Minsk airport, on board which was journalist Roman Protasevich. This has sparked new discussions in the EU and the US on imposing the next package of sanctions against Belarus.
(C)UNIAN 2021