Putin has nuclear weapons, oil and "nothing more" – Biden
He accused Russia of trying to interfere in the election.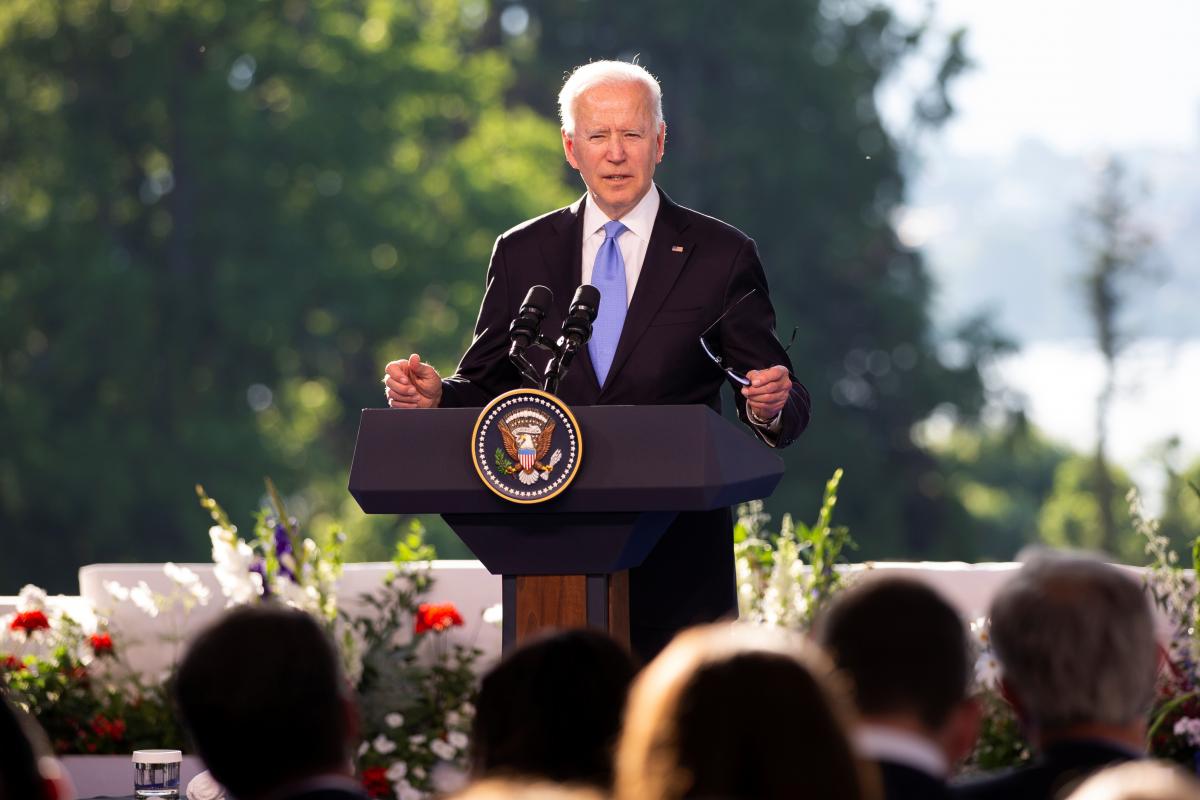 Putin is worried that US intelligence is working better, Biden said / photo by REUTERS
US President Joe Biden has said that Russia is trying to interfere in the by-elections in the United States in 2022, using misinformation.
This was reported by Bloomberg .
According to him, Russia's efforts are a clear violation of sovereignty.
Biden also turned to American spies and thanked them for their work.
He noted that Russian President Vladimir Putin "knows that you are better than his team, and he is very worried about it."
On June 16, Biden's first meeting as US President with Russian President Vladimir Putin took place in Geneva . The parties discussed, in particular, Russia's role in cyberattacks on US facilities, Ukraine's issues, the nuclear weapons treaty and Navalny's poisoning .
Following the summit, the presidents held press conferences. Putin spoke about Ukraine, NATO accession and the Minsk agreements. Biden mentioned this only briefly. The American leader said that in relations with Russia he wants predictability and stability, and Putin, they say,  seeks to avoid the Cold War .
(c)UNIAN 2021