The US Embassy told whether Biden will come to the first summit of the "Crimean Platform
The summit will take place in Kyiv on August 23.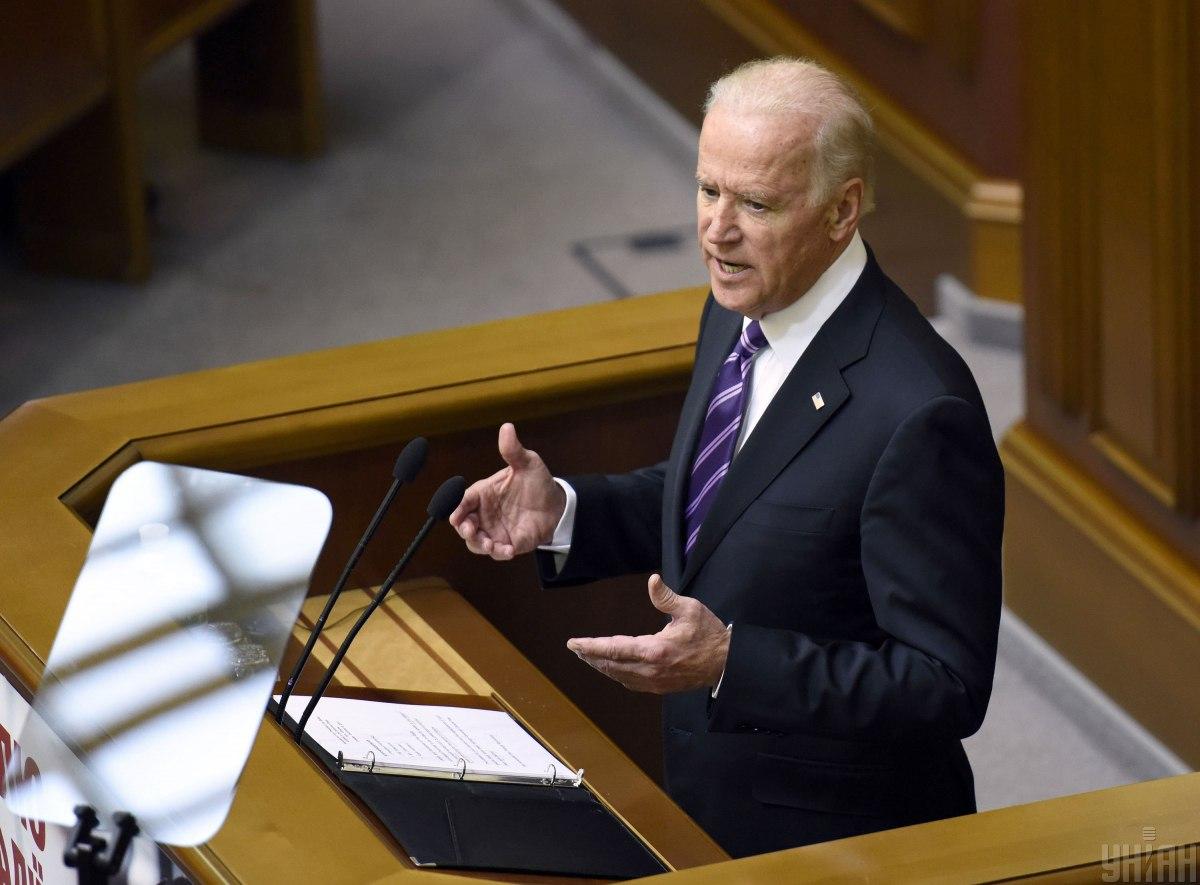 Biden will not arrive in Kyiv in August / photo UNIAN, Alexander Kosarev
US President Joseph Biden will not arrive in Kyiv for the first Crimean Platform summit on August 23.
This was stated in an interview with Radio Liberty by US Chargé d'Affaires George Kent, US Deputy Assistant Secretary of State for European and Eurasian Affairs.
The diplomat clarified that the United States will be represented in the west in Kyiv by a member of the American government.
"That is, it will not be a president, a vice president, but a member of the cabinet. And we know that this is very important. This week I met informally with the leaders of the Crimean Tatars – Refat Chubarov and Mustafa Dzhemilev, Deputy Minister Emine Japarova, MP Rustem Umerov. And we talked very deeply about the situation on the peninsula, "Kent said.
According to him, the process of deoccupation of Crimea is long, "it's not just the beginning and the end."
"Because there are many people who believe that they are Ukrainian citizens in the occupied Crimea. And together we must help them," he said.
The international community and diplomats, Kent believes, should not forget about the situation in Crimea. He called the occupation of the peninsula "a unique moment when a permanent member of the UN Security Council simply seized the territory of a neighboring country."
"Crimean platform" – what is known about it
On September 23, 2020, during a debate at the 75th session of the UN General Assembly, President Volodymyr Zelensky called on partners to join the international platform for the deoccupation of Crimea .
In December, Zelensky said that the creation of the "Crimean Platform" had already been supported in Europe and North America.
The Crimean Platform will operate on several levels. The first-highest-political, which will be joined by heads of foreign states and governments. The second is the level of foreign ministers and defense ministers, the third is the Inter-Parliamentary level, and the fourth is the level of non-governmental experts. An expert network will be created to increase the effectiveness of the state's actions, as well as to attract additional intellectual resources to the work of the platform.
The first summit of the Crimean Platform with the participation of foreign leaders is scheduled for August 23, 2021.
Author: Yuri Godovan
(c)UNIAN 2021