The central bus station in Kyiv was modernized for the first time in 60 years – Deputy Chairman of the OP
A completely reconstructed Central Bus Station was opened on Nauki Avenue in Kyiv. The capital's main bus station has been modernized for the first time in 60 years, said Deputy Head of the Presidential Office Kyrylo Tymoshenko.
"While the city authorities cannot deal with congestion and the arrangement of transport infrastructure in Kyiv, the central government, in partnership with private investors, is setting up logistics for passenger bus transportation," Tymoshenko said.
In March last year, the State Property Fund held an auction for the sale of the Kyivpasservice utility company to private investors for UAH 231 million. The company included the Central Bus Station of the capital and 23 other bus stations in Kyiv and the region.
The new owners spent over UAH 100 million on the reconstruction of the bus station. The building has comfortable waiting rooms, a room for mothers and children, ticket offices for flights of official and verified carriers, food courts and a hotel with 34 rooms. The territory is fully adapted for low mobility groups.
According to Tymoshenko, a model of cooperation with European-style carriers will work at the renovated Kyiv Central Bus Station. The carrier will pay 15% of the ticket price for arrival at the station.
The Deputy Head of the Office of the President stressed that the privatization of Kyiv Central Bus Station has become a demonstration of how the privatization of key but completely obsolete infrastructure facilities turns them into efficient transport hubs. The new owners of the bus station plan to spread innovative approaches to work at other bus stations.
The Ministry of Infrastructure of Ukraine reported that the passenger flow of the renovated bus station is designed for 7,000 passengers a day, flights are sent to almost all regional centers and neighboring countries.
"After the modification, the number of platforms has doubled, and flight tickets can be booked and redeemed online. From October 1, access to the platform will be opened after reading the QR code of the passenger ticket," the IMU said.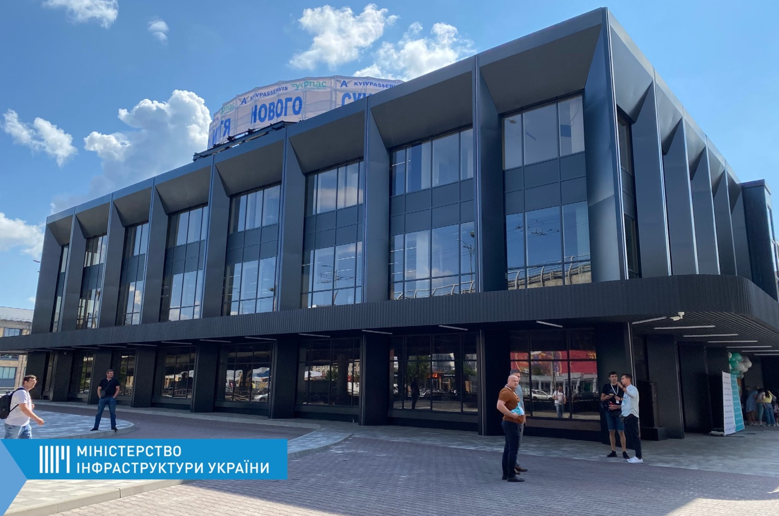 We will remind, earlier Kirill Tymoshenko declared that in 2020 privatization of state property allowed to involve in the state budget of 2,5 billion UAH.
Read the latest news of Ukraine and the world on the UNIAN channel in Telegram
(c)UNIAN 2021