Congress must reject any deal between U.S., Germany on Nord Stream 2 – Marcy Kaptur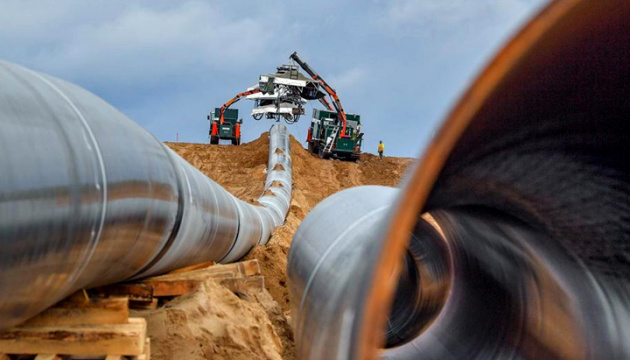 21.07.2021 09:09
Co-Chair of the Congressional Ukraine Caucus Marcy Kaptur (D-Ohio) harshly criticized the agreements allegedly to be sealed between the United States and Germany as regards Russia's Nord Stream gas pipeline project, according to a recent leak in the media.
Kaptur posted on Twitter the video of her address delivered in the Congress House on Tuesday, Ukrinform reports.
"I stand with our allies in Central and Eastern Europe against Nord Stream 2. The Congress must reject any deals that fail to protect transatlantic security and Ukraine's sovereignty," the tweet reads.
"As co-chair of the bipartisan Congressional Ukraine Caucus, I rise to express my deep concern on the issue of transatlantic energy security. The Kremlin and complicit European nations are seeking to complete the Nord Stream 2 pipeline," Kaptur said.
She stressed that Nord Stream 2, as Russia's "malign influence project," will "increase Vladimir Putin's leverage in Europe and disrupt the NATO alliance.
Current media reports indicated that the deal between the Biden Administration and Germany "is imminent," the congresswoman noted.
"According to these reports, there is little in the deal that will prevent Russia's capacity to coerce our allies. Congress understands history's key lesson: when Germany and Russia collude, the people of Central and Eastern Europe pay the price," said the congresswoman.
She recalled that Congress, on an overwhelming bipartisan basis, had voted twice to sanction Nord Stream 2.
"These sanctions are mandatory, not discretionary," Kaptur said.
In view of the Administration's "abuse of the sanctions waiver," the congresswoman appealed to the Appropriations Committee to approve an amendment to repeal such waivers moving forward.
As Ukrinform reported earlier, the White House and the U.S. Department of State said Tuesday they would soon make a statement on the situation surrounding the Nord Stream 2 talks between the United States and Germany, as well as other countries.
(c)UKRINFORM 2021