US and Germany agree on punishment for Russia if Nord Stream 2 is used against Ukraine – Bloomberg
The agreement will be finalized before the visit of Ukrainian President Volodymyr Zelensky to the United States.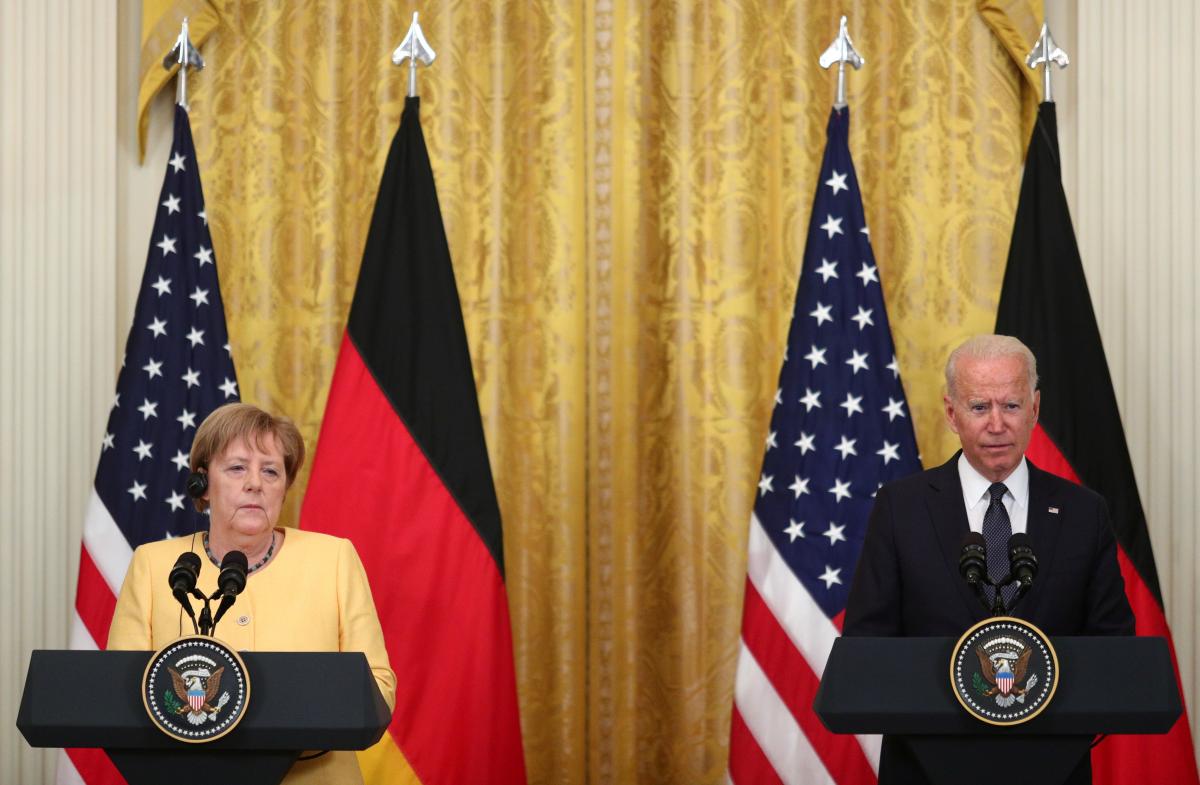 Biden and Merkel are preparing sanctions against Russia / Photo: REUTERS
The United States and Germany may impose new sanctions and other measures on the Russian Federation. Restrictions may apply if Moscow uses the Nord Stream-2 gas pipeline as a weapon against Ukraine.
The document stipulates that Germany must take measures if Russia uses Nord Stream 2 to put pressure on Ukraine or intensify aggression against Kyiv. In addition, Berlin must call on the EU to take retaliatory steps, including sanctions on Russian energy exports.
According to one American official, the wording is ambiguous so as not to reveal to Moscow plans to respond to potential aggressive actions. It is noted that they may even resort to restricting Russian gas supplies to Germany.
The draft agreement provides for a billion-dollar investment in a green fund to help Ukraine transition to more environmentally friendly energy sources. Of this amount, Germany should give $ 175 million. In addition, Berlin must appoint a special envoy to support bilateral energy projects with Kyiv. It is planned to allocate 70 million dollars for this purpose.
Germany also undertakes to use leverage to continue the transit of Russian gas through Ukraine for another 10 years after the end of the agreement in 2024.
It is expected that the agreement will be finalized before the visit of President of Ukraine Volodymyr Zelensky to the United States.
Nord Stream-2
The Nord Stream 2 project envisages the construction and operation of two branches of a gas pipeline with a total capacity of 55 billion cubic meters of gas per year from the coast of Russia through the Baltic Sea to Germany.
The construction of the gas pipeline bypassing Ukraine was planned to be completed by the end of 2019 together with the already existing Nord Stream-1.
Its construction was suspended due to US sanctions against contractors, but resumed in February 2021. Nord Stream 2 AG decided to complete it on its own.
Read the latest news of Ukraine and the world on the UNIAN channel in Telegram
(C)UNIAN 2021