"Putin Bridge and VIP Hospital": Russia is secretly building a suburban complex for almost a billion dollars – media
A hospital, a hotel and a cottage will appear in Rublevka near Moscow, where "mere mortals" are unlikely to be allowed.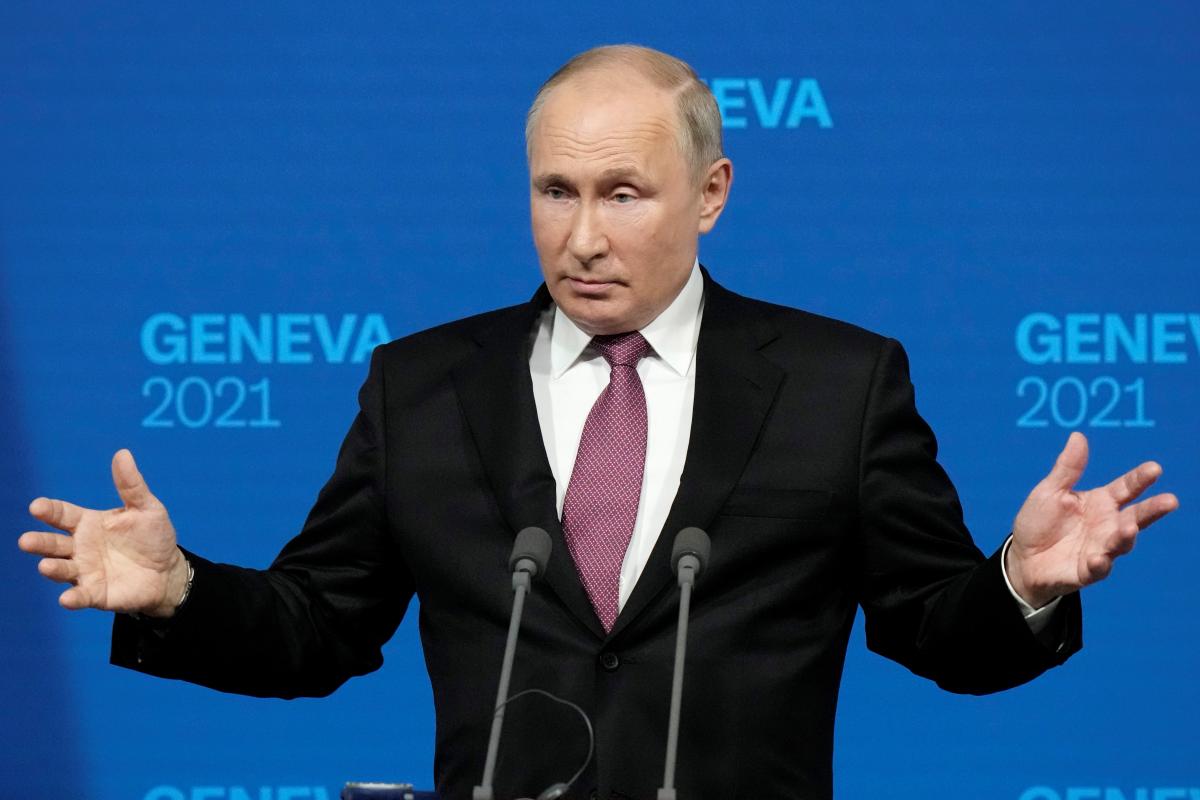 Journalists believe that all secret construction is paid from the budget of the Russian Federation / photo – Reuters
In Russia, a country complex is being secretly built, the cost of which can reach 50 billion rubles (672 million dollars). Interestingly, none of the facilities, which occupied 10 hectares of land, is not in any state contract of the Russian Federation.
The secret construction, "Putin Bridge" and the VIP-hospital were reported by MBH Media .
In the summer of 2020, several large buildings appeared in the suburbs of Moscow, near Putin's residence in Novo Ogarevo, including, according to witnesses, a hospital, a sports complex and a hotel-boarding house. And all this, as security guards specify, "regime objects". Nearby, on the Moscow River, near the pier of the Federal Security Service, a new bridge was built in a few months.
"Putin Bridge"
Journalists of MBH Media collected pictures of the secret construction and interviewed everyone who could know anything about it for about a year. During this time, a bridge was built, and new objects began to appear next to it. According to the publication, next to the "Putin Bridge" may be a terminal, parking and even a helipad.
"Putin-bridge", which costs at least 200 million rubles, got its name because it overlooks the Moscow River Rivne between the two hills. On one – the current residence of Putin "Novo-Ogaryovo" and the House of a meeting, hotel and sports hall erected till 2019. And on the second – a strange and mysterious complex.
VIP-hospital and guest complex
On the second hill, next to which the builders have been building the "Putin Bridge" for several days, there are already several huge buildings. So, according to the publication, on the territory of the land object, the area of ​​10 hectares, there was an expensive complex. He has:
6-storey VIP-hospital, with an area of ​​almost 17 thousand square meters;
2-storey guest cottage, with an area of ​​4 thousand square meters;
4-storey hotel complex, with an area of ​​almost 10 thousand square meters;
5-storey sports complex with an area of ​​30 thousand square meters.
The scale is impressive, but much more surprising are the prices of all these facilities, reports MBH Media.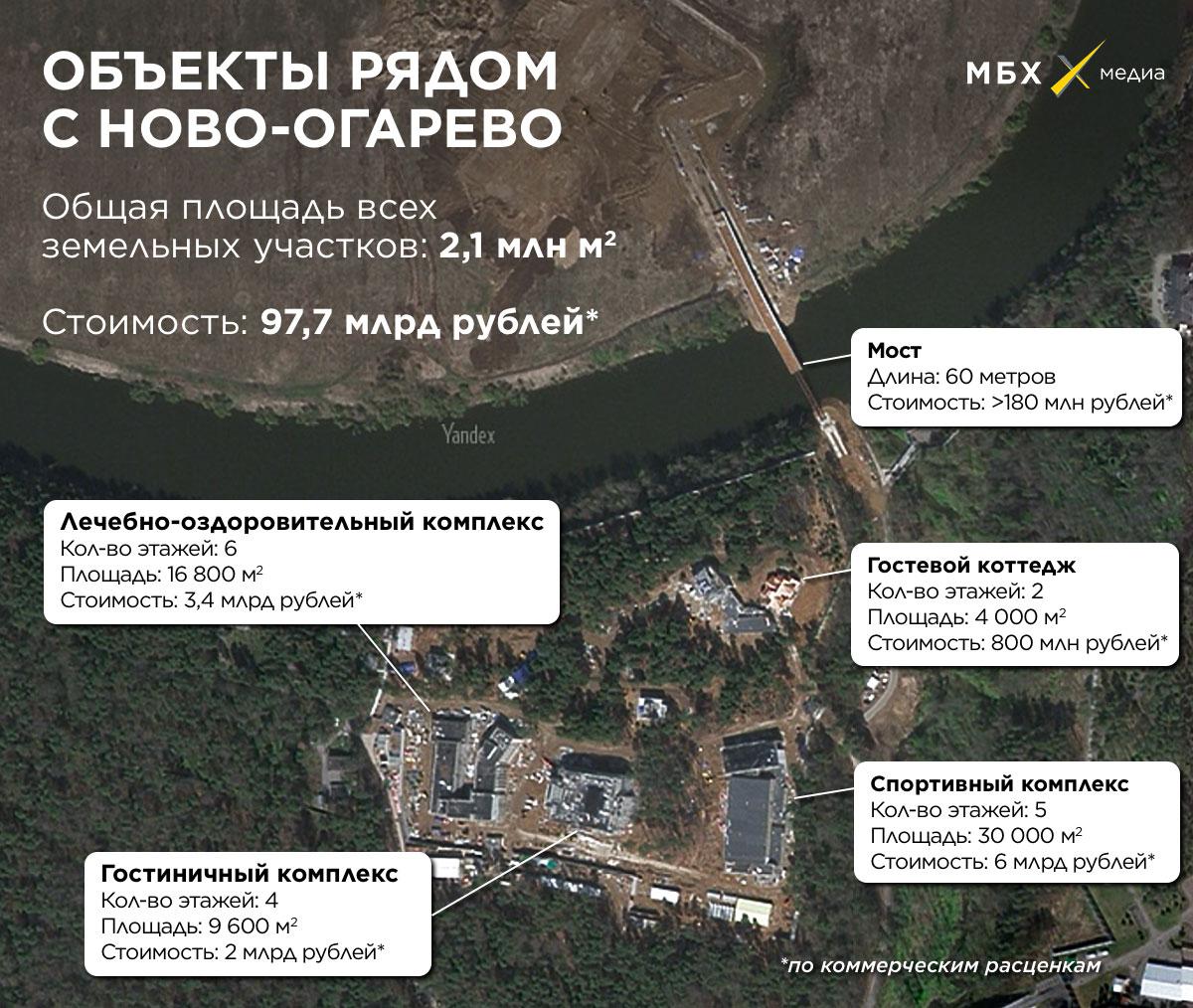 The price of construction on a secret object / photo-mbk-news
"Modest" hospital, which is a medical and health complex, costs about 3 and a half billion rubles. The building will be equipped with the latest technology, and planning indicates that patients in this clinic will be very difficult.
The Sports Complex, where there will be an ice rink and other "charms" of a rich life, cost about 6 billion rubles, and the hotel complex cost 2 billion. The guest cottage turned out to be the most "budget" – it cost 800 million rubles. 
The publication clarifies that none of the objects on the secret construction, which costs almost a billion dollars, is not included in the list of Rosreestr, and on the site of public procurement of the Russian Federation there is no mention of "Putin-bridge" and other VIP-buildings.
Journalists believe that all secret construction is paid for from the Russian budget, but whether "ordinary mortals" will be able to visit the complex is a big question. It is assumed that the complex is not just being built next to Putin's residence. It is possible that the President of the Russian Federation is creating a mini-city for himself and his loved ones.
Earlier it became known that Navalny had released an investigation into " Putin's palace ", which has an amphitheater, a tunnel to the sea and an underground skating rink. This building cost Russia 100 billion rubles.
UNIAN also reported that the Russian GAI briber shocked the "golden" castle , which has a throne and, of course, luxury toilets.
(c)UNIAN 2021