"Ukraine must strengthen the army": oppositionist from Russia compared Putin's article with Hitler's Mein Kampf
The Russian journalist called Putin's article "a kind of mix of school history textbooks and fragments of nightingale droppings."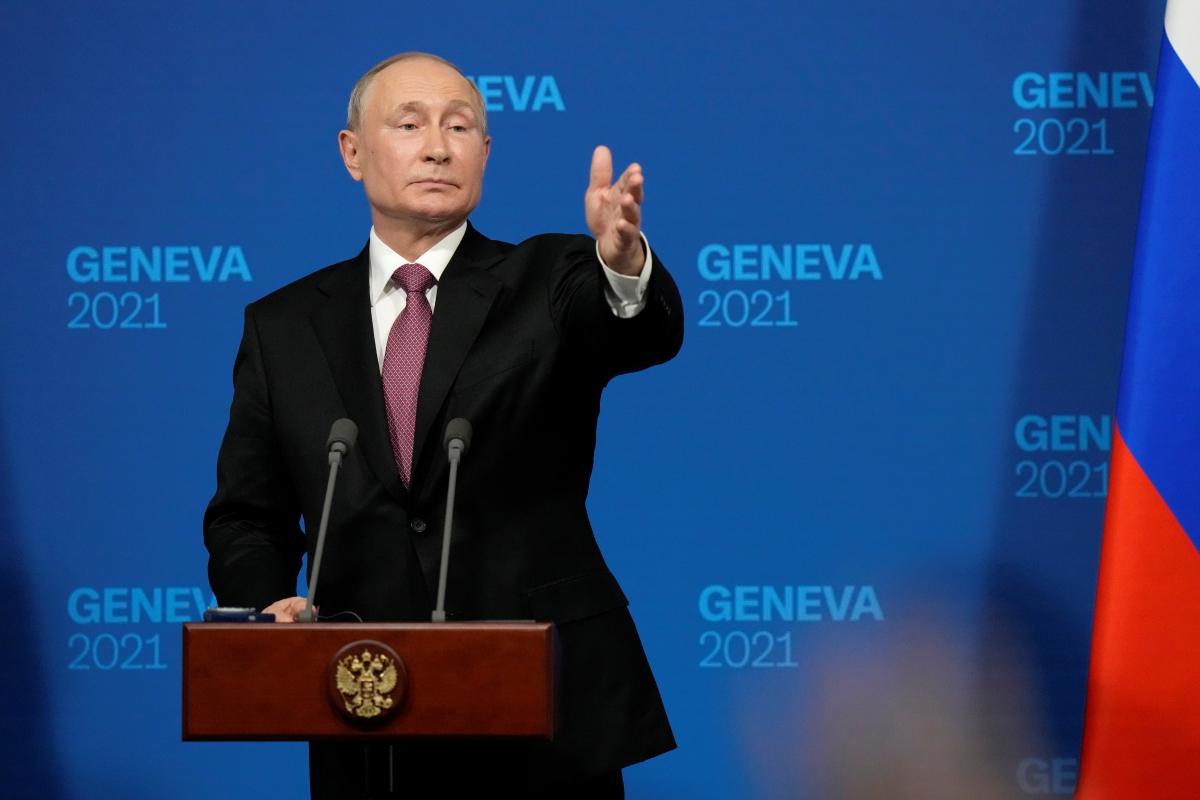 Vladimir Putin / Reuters
Russian President Vladimir Putin's article "On the Historical Unity of Russians and Ukrainians" is reminiscent of Adolf Hitler's book "Mein Kampf."
This opinion was expressed by Russian journalist and oppositionist Igor Yakovenko on Obozrevatel TV channel .
"It's like fragments of the Mein Kampf. It's an attempt to assemble the Russian Reich into three parts," he said.
The journalist believes that Ukraine should consider such rhetoric of the President of the Russian Federation as a readiness to attack, so it is necessary to continue to strengthen the army.
"For official Kyiv, this is definitely a threat. Zelensky, surrender, Kyiv, surrender." ", – Yakovenko added.
"The historical part is absolutely delusional, it's all absolutely funny. It's cartoons about three heroes. Kindergarten texture. It's a mix of school history textbooks and fragments of nightingale manure, which is broadcast on Russian television. Starting exclusively from the Slavic roots of Russian statehood. "Finno-Ugric roots, Turkic roots, German roots of Russian power? At least, Romanovsky. Putin wrote nonsense," – said the journalist.
According to Yakovenko, Putin's article is in fact a justification for his aggressive policy toward neighboring states.
"This is a justification for annexation, aggression, war against Ukraine, capture of Belarus, and so on. The fundamental idea is that the Russian people have been robbed, robbed, insulted and must return what was looted."
He also believes that the article may be followed by new aggressive actions by Russia.
"The Russification of Donbass will continue. It will continue to be digested. As for the rest of Ukraine, Putin will use this moment to attack at the slightest opportunity – and it will fall as soon as Ukraine weakens. If Ukraine does not join NATO by then. will be under his umbrella ", – the oppositionist noted.
Putin wrote an article "on the historical unity of Russians and Ukrainians." In it, he tries to justify his view that peoples are "united" by language and the Orthodox faith.
Putin also believes that the Ukrainian government has decided to justify Ukraine's independence by "denying its past." The Russian president accuses Ukraine of "forcible assimilation" of Russians.
In addition, Putin accuses Western countries of creating an "anti-Russia" project to sever relations between Ukraine and Russia.
According to Putin, modern Ukraine is a "child of the Soviet era."
Read the latest news of Ukraine and the world on the UNIAN channel in Telegram
(C)UNIAN 2021