In Russia, showed a fragment of a new fighter: in sight – similar to the Defender ship (photo)
Rostech will officially present this fighter on July 20.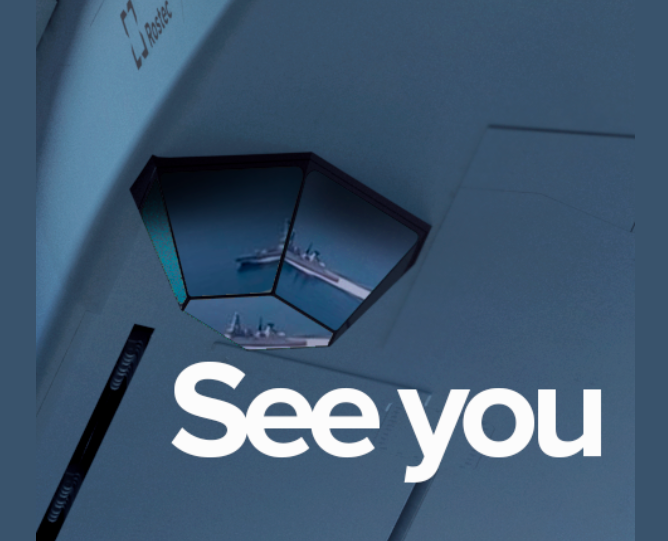 "Rostech" showed a fragment of a new Russian fighter / photo facebook.com/RostecRussia
The Russian corporation Rostech has published an image related to the premiere of the first Russian fighter.
The aircraft's sight in the image shows an object similar to the British destroyer Defender. This was reported by TASS .
The image is accompanied by an inscription in English See you, which can be translated as "See you" or "I see you".
According to the Russian mass media, there is a detail in the image that resembles the optoelectronic sighting system of the fighter. It is used to aim aircraft at ground and sea targets
Rostech will officially present this fighter on July 20.
Incident with a British destroyer near the occupied Crimea
The incident with the British destroyer occurred on June 23 near Cape Fiolent on the coast of the occupied Crimea.
According to the Russian side, Defender "illegally entered the territorial waters of the Russian Federation." The Russian Defense Ministry said that the ship was expelled by warning shots and bombing.
The British Ministry of Defense replied that the bombing was not carried out, and the shooting was accepted by the crew for artillery training.
On June 24, Boris Johnson commented on the "shelling" of the British destroyer by the Russians. He stated that he had passed through Ukrainian territorial waters and had done the right thing by choosing a route near the occupied Crimea. Johnson reminded that London does not recognize the annexation of Crimea and the Russian affiliation of these waters.
The media later reported that the final decision on the passage of the British destroyer HMS Defender near the shores of the Russian-occupied Crimea was made by Johnson.
Read the latest news of Ukraine and the world on the UNIAN channel in Telegram
(C)UNIAN 2021