An employee of "Lenta.ru" who filmed the detention of a child at Chistye Prudy was accused of petty hooliganism. She was beaten in the paddy wagon
The police drew up an administrative report on petty hooliganism against Muscovite Anastasia Zavyalova, who filmed the police detaining a child on Chistoprudny Boulevard, Mediazona reports.
As the journalist of the publication Polina Glukhova told on Twitter, Zavyalova was detained on the evening of July 17. She filmed how the police take a little girl into the paddy wagon, whose father was detained for drinking alcohol. One of the police pushed Zavyalova, in response she tried to capture his badge, which he covered.
The girl was taken to the Basmanny police station, her hands were twisted, and in the paddy wagon they stepped on her with a knee and hit her head on the table. In the emergency room, they put a bandage on her arm. Later, at the police station, Zavyalova was threatened with a criminal article about the attack on the security forces and was kept in custody until Monday, the Mediazona journalist said.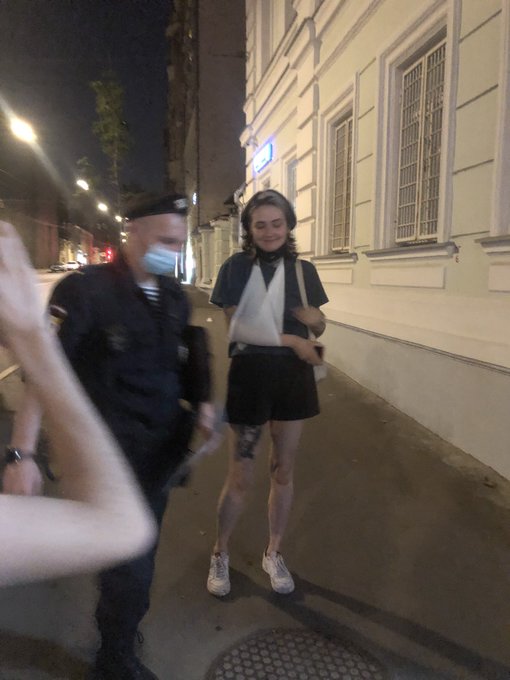 Updated . Anastasia Zavyalova is an employee of Lenta.ru,
according to the website of this publication.
(C)MEDUZA 2021