Parliament passes law on High Council of Justice reform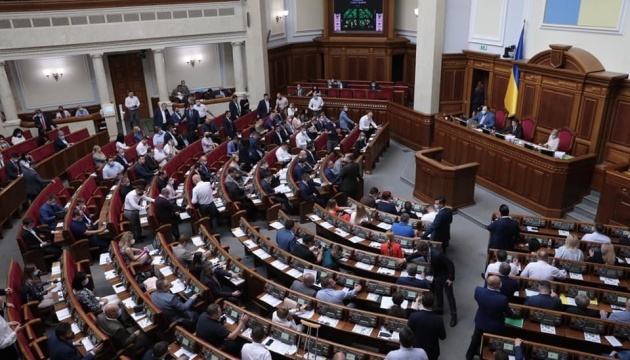 14.07.2021 17:23
The Verkhovna Rada of Ukraine has passed the Law of Ukraine "On Amendments to Certain Laws of Ukraine Concerning the Procedure of Election (​Appointment) to the Positions of Members of the High Council of Justice and Activities of Disciplinary Inspectors of the High Council of Justice", which sets forth the agency reform.
As an Ukrinform correspondent reports, 259 MPs voted in favor of the bill at second reading and as a whole.
The document provides for integrity checks of the High Council of Justice (HCJ) members and changes the procedure for bringing judges to disciplinary responsibility.
The bill also establishes a crucial role of international experts in selecting HCJ members.
According to the explanatory note, the bill outlines the formation and operation of the Ethics Council, the membership of which will include three persons from among judges or retired judges appointed by the Council of Judges of Ukraine and three persons designated by international organizations with which Ukraine has been cooperating in the field of preventing and combating corruption or in the field of judicial reform in accordance with international treaties of Ukraine for the past three at least.
The document proposes to determine the powers and procedure for the operation of the Ethics Council to establish compliance of a candidate for HCJ member with the criteria of professional ethics and integrity and to provide the election body with a list of candidates recommended for election as HCJ member.
The law provides for the Ethics Council to assess the compliance of HCJ members, except for the Chair of the Supreme Court, elected before the entry into force of this document, with the criteria of professional ethics and integrity within three months from the date of approval of its personnel.
Based on the results of such an assessment, the Ethics Council may submit a reasoned dismissal recommendation to the relevant body that elected the HCJ member.
(c)UNIAN 2021