Zelensky: Ukrainian MPs should have only Ukrainian citizenship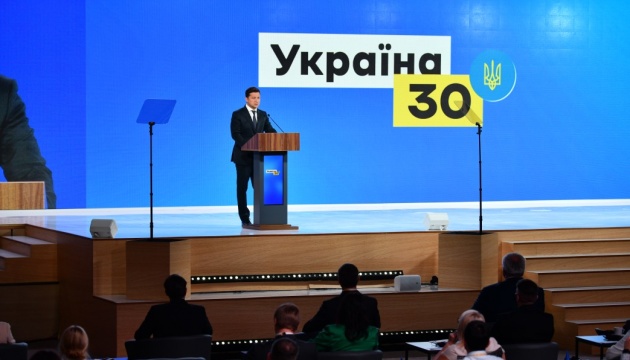 13.07.2021 16:03
There are some MPs in the Ukrainian parliament who have several passports in addition to their Ukrainian citizenship, and the work on this issue is ongoing, according to Ukrainian President Volodymyr Zelensky.
He stated this during the All-Ukrainian Forum "Ukraine 30. Humanitarian Policy" in Kyiv on Tuesday, according to an Ukrinform correspondent.
"We had representatives of Russia in the Ukrainian parliament. And it was no secret. We are doing everything to ensure that there are [only] Ukrainian citizens in the Ukrainian parliament. I know that some citizens of Ukraine still have another citizenship in the Ukrainian parliament, this is not a question of today's forum, but believe me, we are also working very hard on this issue. If they are citizens of Ukraine, they have to be citizens of Ukraine, rather than several countries and owners of several citizenships or passports," Zelensky said.
Asked whether the head of state meant a concrete person, Zelensky replied: "To be honest, I have not been hinting at anything for about a year now, but I say what I think."
(C)UKRINFORM 2021