Merkel: Ukraine must remain a transit country for gas
Germany also takes Ukraine's concerns about the Nord Stream-2 gas pipeline seriously.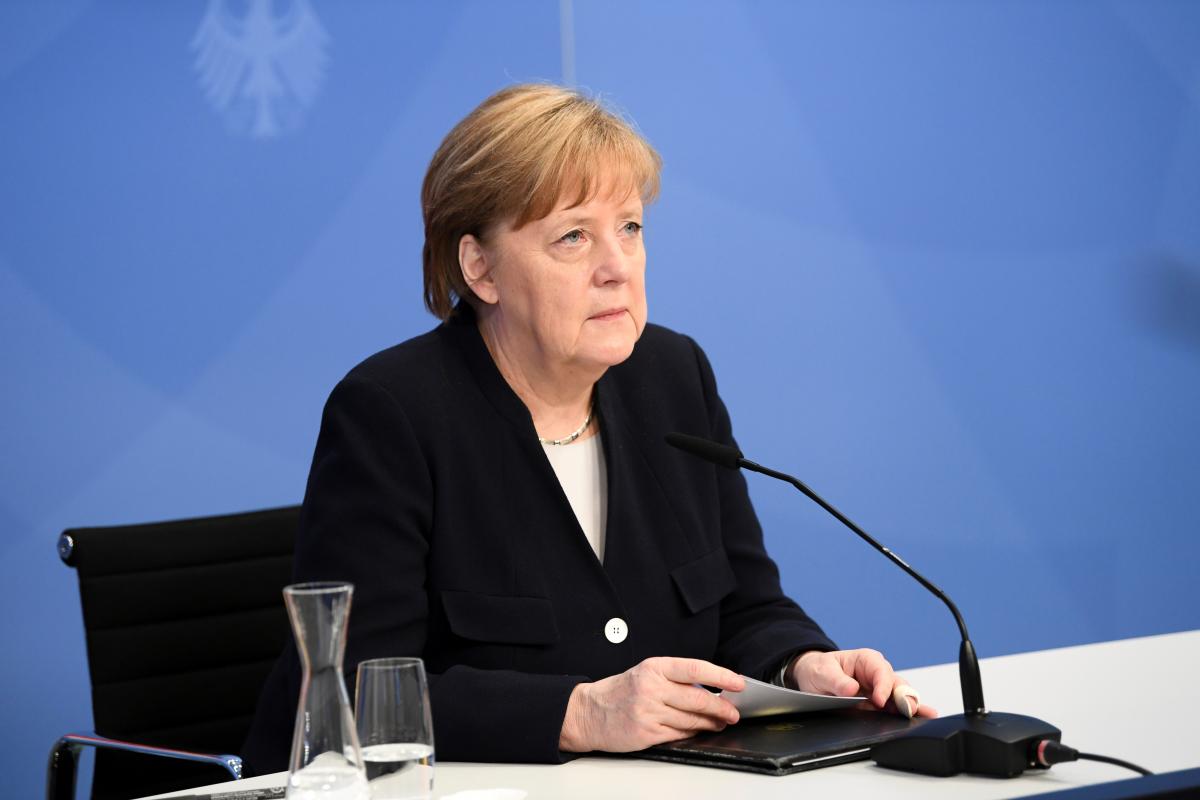 This issue will be discussed during Merkel's trip to the United States / photo by REUTERS
German Chancellor Angela Merkel says Ukraine must remain a transit country for gas from Russia to European countries.
According to an UNIAN correspondent, Merkel said this during a joint press conference with President of Ukraine Volodymyr Zelensky. The event was broadcast on the Facebook page of the Office of the President of Ukraine.
"We want to ensure that gas transit through Ukraine remains," Merkel said.
She clarified that Ukraine must remain a transit country in the future.
"Even if the construction of Nord Stream 2 is completed," Merkel said.
The head of the German government acknowledged that Ukraine has great concerns about the Nord Stream-2 gas pipeline.
"We take these fears seriously, and we will continue to discuss this topic tonight. And it will be important during my visit to the United States," Merkel said.
She was also asked to clarify whether there would be effective guarantees that Ukraine would remain a gas transit country.
"I fully understand Ukraine's fears, but we know what happened to Ukraine. If you had asked me 10 years ago whether there would be an annexation of Crimea or whether Russia would support separatists in eastern Ukraine, I would not think that I must say that the guarantees are and can be in the form of agreements, but these guarantees were simply ignored by Russia, Ukraine gave up its nuclear weapons. We, on the European side, negotiated together to ensure that transit (of gas) lasts until 2024. " said Merkel.
Nord Stream-2
The Nord Stream 2 project envisages the construction and operation of two branches of a gas pipeline with a total capacity of 55 billion cubic meters of gas per year from the coast of Russia through the Baltic Sea to Germany. The founder of Nord Stream 2 AG is Russia's Gazprom.
The project is funded by European companies – French Engie, Austrian OMV, British-Dutch Shell, German Uniper and Wintershall.
Construction of the pipeline was suspended due to US sanctions against contractors, but resumed in February 2021. Nord Stream 2 AG decided to complete it on their own.
Zelensky is convinced that after the launch of Nord Stream 2, Russia will make every effort not to extend the current contract for gas transit through Ukraine.
Read the latest news of Ukraine and the world on the UNIAN channel in Telegram
(C)UNIAN 2021